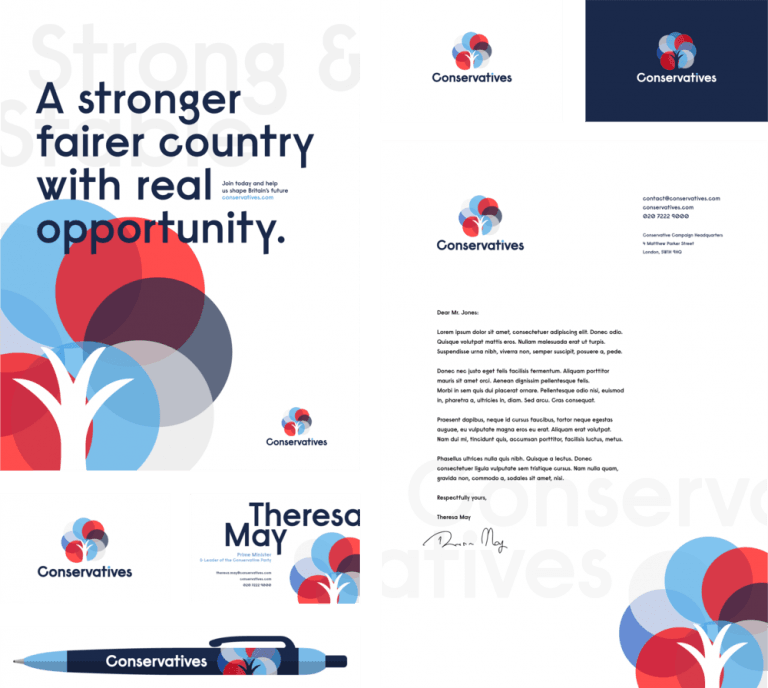 As Parliament goes into meltdown this week, how do we rebrand politics for a generation of jaded voters in the UK? With the help of two design luminaries, Solopress has done just that. Using inspiration from household brand names, award-winning creative director Radim Malinic and Professor Phil Cleaver consulted on a new project to rebrand the major political parties, along with the newly formed Independent Group.
Designers Update Political Party Brands For A New Generation
Taking inspiration from organisations like the Premier League and brands like Mastercard, design experts have given political parties a rebrand for a new generation of voters.
Q1 hedge fund letters, conference, scoops etc
David Einhorn's Greenlight had a strong fourth quarter; Gains on Neubase Therapeutics [Q4 Letter]
David Einhorn's Greenlight Capital was up 5.2% in 2020, underperforming the S&P 500's 18.4% return. For the fourth quarter, the fund was up 25%, which was its best quarterly result ever. Longs contributed 42% during the fourth quarter, while shorts detracted 15% and macro detracted 1%. Q4 2020 hedge fund letters, conferences and more Growth Read More
As part of its Politics Rebranded campaign, leading online print company Solopress worked with award-winning graphic designers to apply current design trends inspired by brands to create new brand identities for five of the main political parties, including Conservatives, Labour, Liberal Democrats, Plaid Cymru, SNP and the newly formed Independent Group.
Professor Phil Cleaver of Middlesex University and award winning freelance creative director and graphic designer Radim Malinic analysed the current branding of the main five parties, finding a range of inconsistencies and a lack of impact in their designs.
Radim said: 'Political parties should learn from household brands and mass-fan following sports like the Premier League. This is where tribalism and sense of belonging comes to real life…This is the field with a strong sense of identity. Even small teams have solid design systems where they can communicate clearly with their fan base. The UK political parties' design systems seem too disjointed, inconsistent and lacking the full impact they could have.'
In an era of fake news, authenticity is highly prized in the political arena. Having a strong brand and design can aid this. Professor Cleaver said: 'In a crowded marketplace of brands, people place high value on perceived authenticity. Aligning your political message to appropriate visual communication helps to strengthen the credibility of your claims. Which, in turn, can hopefully lead to the trust of your voters.'
With the formation of the new Independent Group there is a real opportunity for a political shake up, according to Radim. He said: 'The Independent Group has got a fantastic chance to start afresh and build a political party that comes across as a disruptive force in British politics. The Independent Group could harness the power of technology much quicker than the dinosaur political parties and get their manifesto across using tech channels.'
Simon Cooper, Managing Director of Solopress said: 'The current state of British politics inspired us to imagine how political parties could connect better with voters. Branding is so important to other big businesses and why should it be any different for political parties? While major brands sell products, parties are selling policies, both need to have a strong and coherent message and that begins with the branding.'
Solopress has created a range of new assets including new business cards and posters. The new branding is bolder, brighter and takes inspiration from 2019 design trends, as well as feedback from design experts, including introducing the use of colour harmonies.
Conservatives Rebrand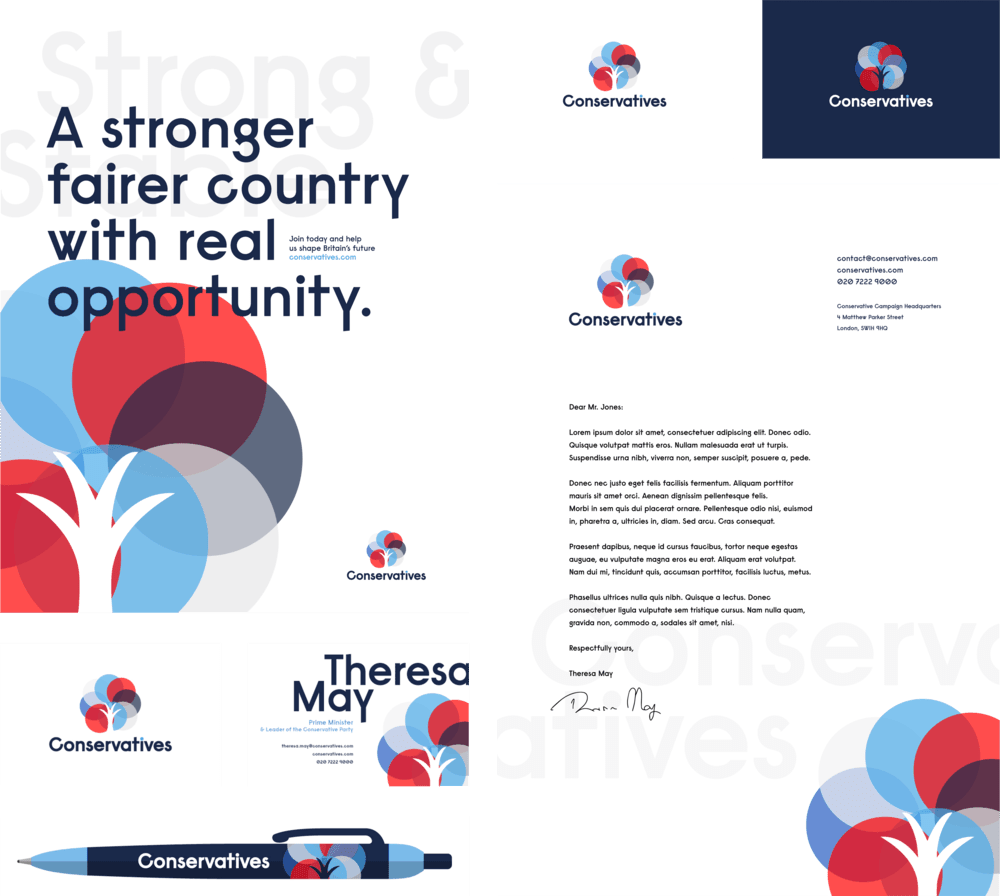 Independent Rebrand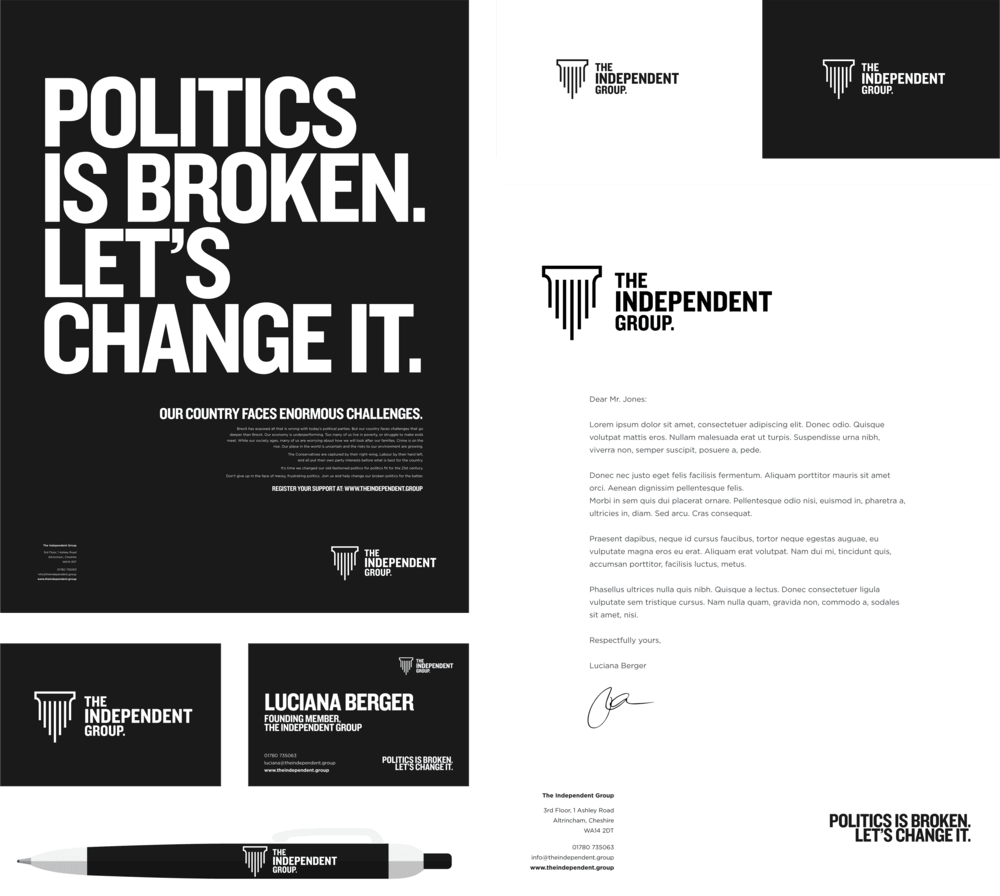 Labour Rebrand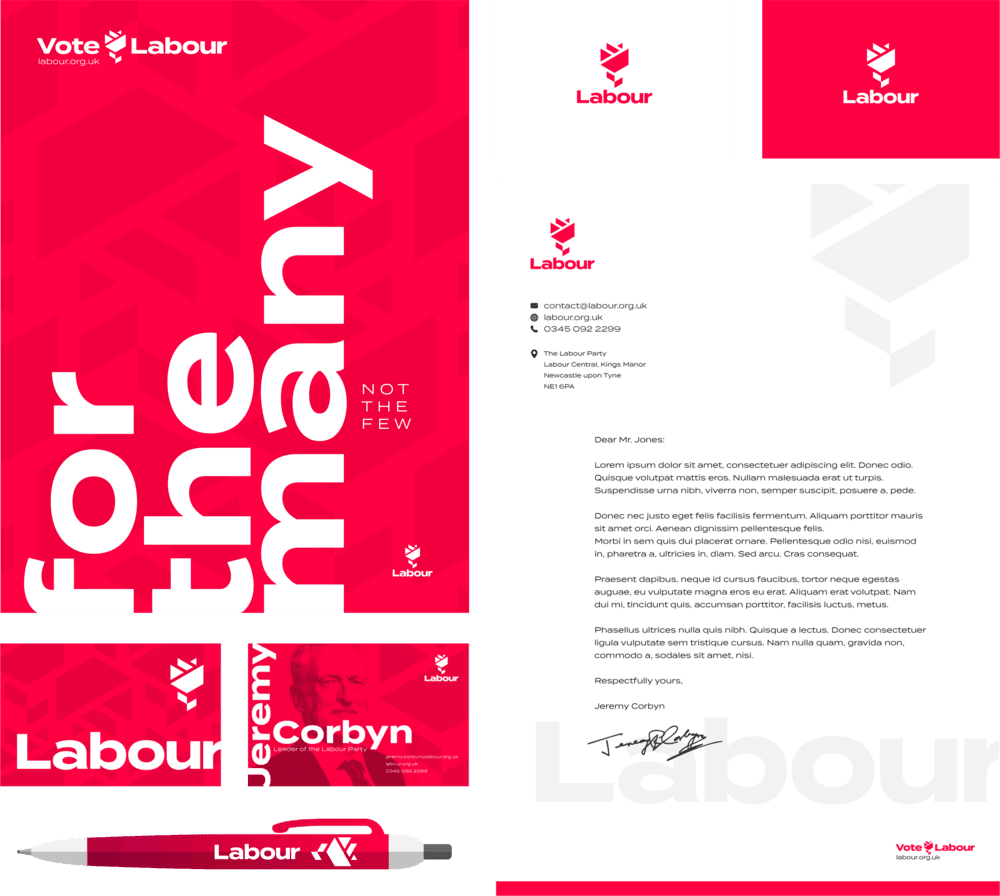 Lib Dems Rebrand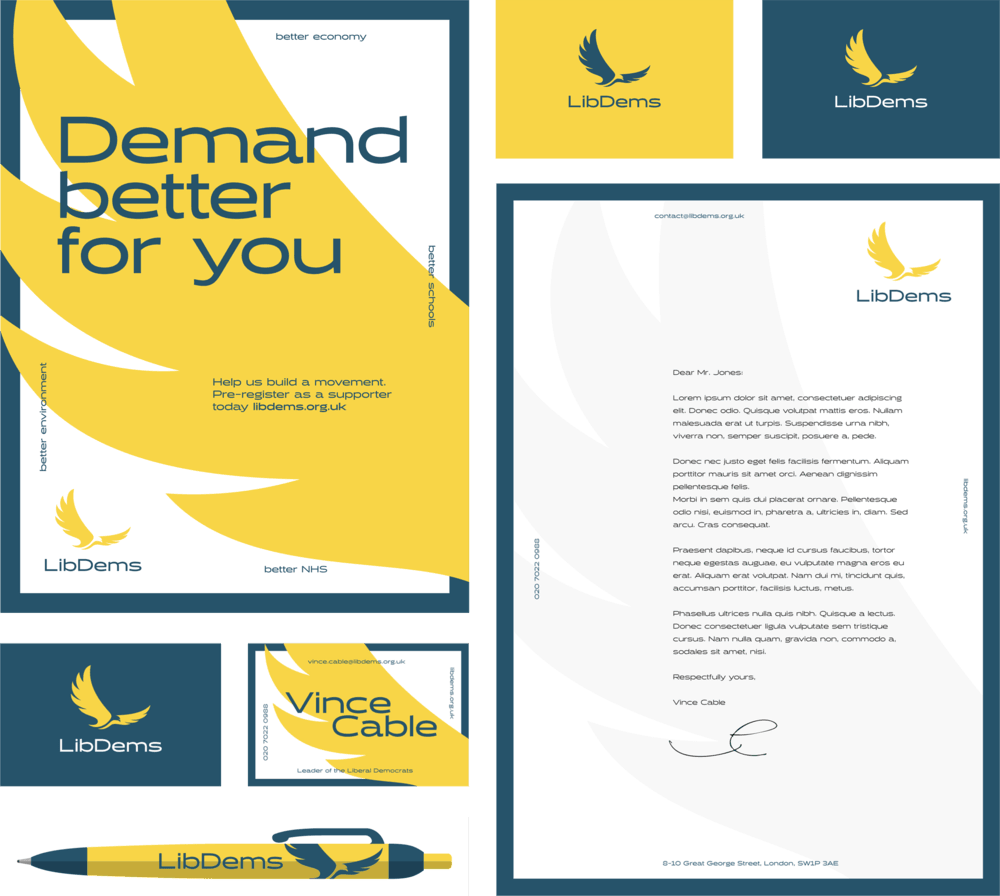 Plaid Cymru Rebrand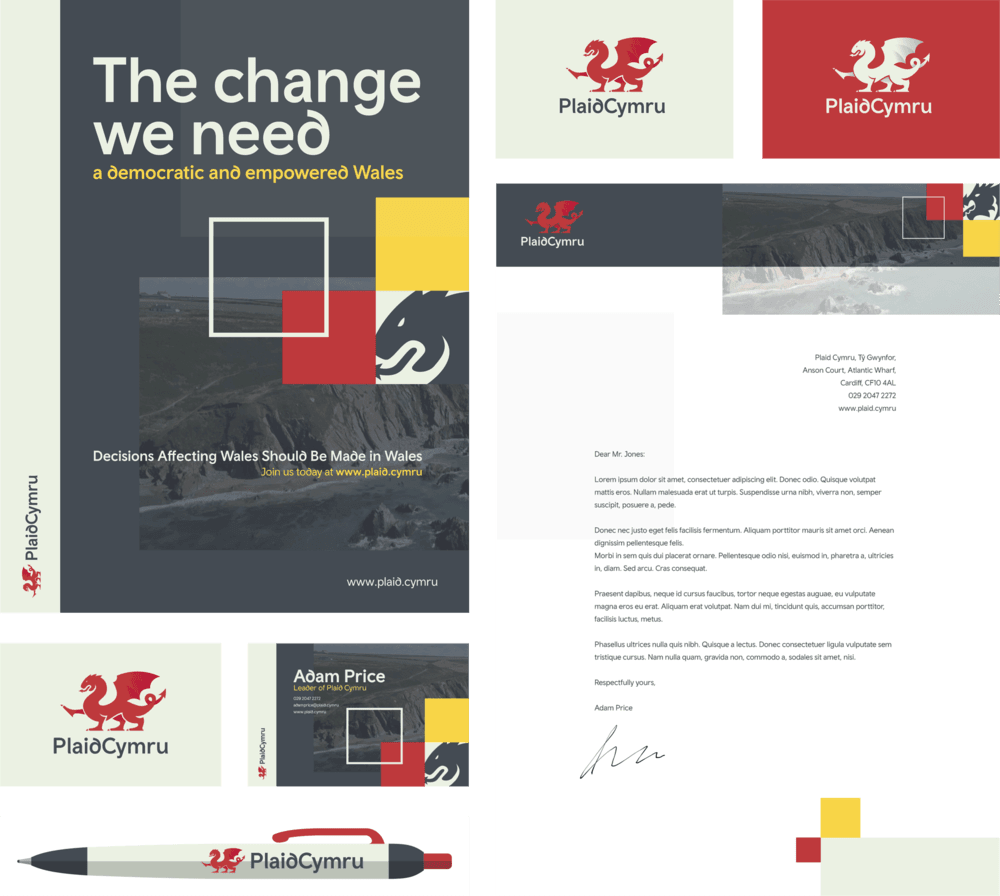 SNP Rebrand