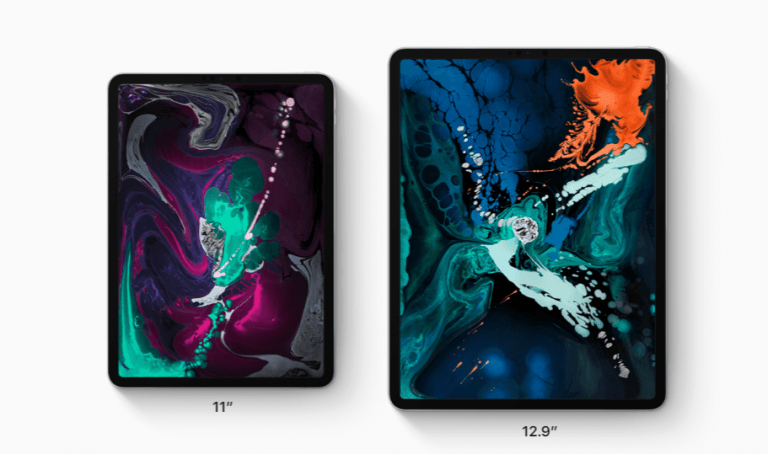 Ever since Apple started marketing the iPad Pros as laptop replacements, consumers have pointed out that it cannot be a laptop replacement and productivity device until it gets mouse support and full-fledged file management. Past leaks have suggested that the Cupertino company would introduce notable improvements with the iOS 13 software to enhance the experience on iPads. A new iOS 13 concept imagines mouse support on the iPad Pro to make it a true laptop replacement.
Mouse support on iPads
Consumers have wanted mouse support on the iPad Pro models for a long time. Recently, Federico Viticci of MacStories reported that Apple would finally add mouse support to the iPad with iOS 13. The report was confirmed by Apple developer Steve Troughton-Smith, who has accurately leaked many iOS features in the past.
If you missed last week's @_connectedfm, @viticci had a pretty interesting scoop that he'd been sitting on re mouse support coming to iPad as an accessibility feature. As far as I'm aware, that *is* indeed in the works. I feel like every pro user will turn that on, day one 😂

Jim Chanos Unveils Lastest Short As Fund Manager Bets On Further Market Declines

Jim Chanos has a new short target in his sights. Earlier this week, the hedge fund manager disclosed that he is betting against "legacy" data centers that face growing competition from the trio of technology giants, which have previously been their biggest customers. The fund manager, who is best known for his winning bet against Read More

— Steve Troughton-Smith (@stroughtonsmith) April 22, 2019
According to Viticci and Troughton-Smith, mouse support will be added to the iPad as an "accessibility feature." It could be part of AssistiveTouch, which allows users with motor-skill impairment to operate their iPhones and iPads. Apple might be interested in adding mouse support on iPads because of the Project Marzipan, which lets developers create a single app that works across iPhones, iPads, and Macs.
Apple will announce the iOS 13 at its Worldwide Developers Conference (WWDC), which is scheduled to take place at McEnery Convention Center in San Jose between June 3-7.
The new iOS 13 concept created by designer Guilherme Martins Schasiepen (via 9to5Mac) imagines what the Magic Mouse support on iPads would look like. Users will be able to pair a Bluetooth mouse with their iPads. The user experience has also been redesigned for mouse support, bringing features like floating apps, better drag and drop functionality, Expose, and more.
iPad Pro meets Magic Mouse – Concept by Guilherme Schasiepen from Guilherme Schasiepen on Vimeo.
The mouse support will also make it easier for users to take advantage of multitasking gestures and navigate between apps. The new iOS 13 concept also improves file management. It also imagines a new Control Center with better access to connectivity controls.
iPad Pro meets Magic Mouse – Concept by Guilherme Schasiepen from Guilherme Schasiepen on Vimeo.
The concept also highlights a system-wide Dark Mode, which has been rumored for a long time. Past reports suggest users will be able to enable Dark Mode, including the high contrast version, in Settings. It is expected to work similar to Dark Mode on macOS.
The designer also imagines a "smart corners" feature that lets users drag a file to the corner of the screen. You can see all your files and windows there, and even drag them to other apps.
iOS 13 will be jam-packed with new features
Last week, 9to5Mac reported that the iOS 13 software would bring tons of iPad-specific enhancements. It is said to feature a system-wide "undo" and "redo" command via gestures. The software would also bring support for multiple windows in apps to offer a smoother user experience on iPads.
Apple is also said to upgrade the font management with iOS 13. The software will add a dedicated font management panel in Settings, eliminating the need for users to install a profile to get new fonts. The software will notify users when they open a document that has missing fonts. The Mail app will also be upgraded to organize messages in different categories such as 'not important,' purchases, marketing, travel, and more. It will also get a "read later" queue.
The iOS 13 will also allow Safari browser to automatically request the desktop version of websites whenever necessary. It will be particularly useful on iPads. It's annoying for iPad users to see the mobile version of popular websites like YouTube in Safari on the big screen.
Among other things, the iOS 13 is expected to come with an updated Reminder app, new gestures to select multiple items in table view or collection view, and an improved multilingual keyboard and dictation support. The software will also bring tons of new emojis including stylized expressions and extra hair and skin options.
Updated on