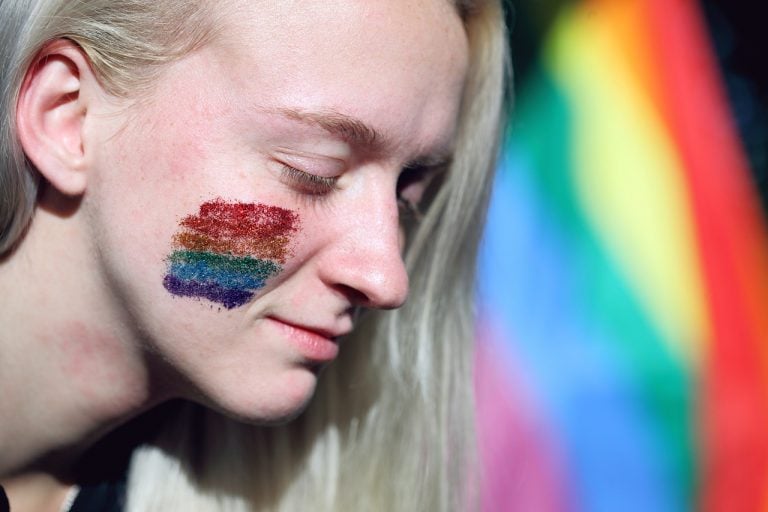 Court Rules Against Transgender Students on 2 Legal Grounds, Mixing Sexes Can Constitute Illegal Sexual Harassment and Also Violate Religious Freedom
WASHINGTON, D.C.  (April 2, 2019) – In one of the first cases to focus on the invasion of sexual privacy, embarrassment, and stress traditional students may suffer if forced to shower, change, or share restrooms with persons of the opposite anatomical sex, a court has ruled that such practices can constitute illegal sexual harassment as well as violate religious rights, notes public interest law professor John Banzhaf, who has won over 100 sex discrimination cases, and has supported transgender rights.
Q4 hedge fund letters, conference, scoops etc
Exclusive: Third Point is diving into the private and SPAC markets [In-Depth]
Dan Loeb's Third Point returned 11% in its flagship Offshore Fund and 13.2% in its Ultra Fund for the first quarter. For April, the Offshore Fund was up 1.7%, while the Ultra Fund gained 2.3%. The S&P 500 was up 6.2% for the first quarter, while the MSCI World Index gained 5%. Q1 2021 hedge Read More
Under what it called its "compelled affirmation policy," a school district allowed "male students who claim female gender" - even without "manifesting behaviors or appearances stereotypical" of females, and without making "any effort to understand the impacts" -  to use female restrooms, showers, and locker rooms where the girls would be exposed to penises, and their own bodies would be visible to students with a penis.
It is also alleged that the school district "conveyed to students that when a person objects to the compelled affirmation policy, the person is intolerant and bigoted," and students who did so were subjected to being called names such as "transphobic" and "homophobic," and to other taunts.
Federal judge Jorge Alonso has just held that the plaintiffs' allegations made out a sufficient case of illegal sexual harassment in violation of Title IX.
Then he went further and held that, if proven, the facts could also constitute a violation of the religious rights of both students and their parents under the Religious Freedom Restoration Act [RFRA] even if there is no claim that the invasion violates the tenets of any specific religion.
He ruled "it is enough that plaintiffs allege SPP Parents and SPP Students have sincere religious beliefs that they should not undress or use the bathroom in front of members of the opposite sex and that SPP Parents have a sincere religious belief that they should teach such modesty to their children."
Banzhaf noted that many cases have held that an intrusion by the opposite sex into a single-sex facility such as a restroom can constitute illegal sexual harassment.
The case against the school district might be even stronger since the plaintiffs are not adults but rather young children undergoing the additional stresses and embarrassment brought on by puberty, and young anatomical males may well act more impulsively towards them than mature adults who know that they may be subject to job loss or even criminal penalties, argues Banzhaf.
He suggests that a simple compromise might be for a school to have a sufficient number of all-gender restrooms to reasonably accommodate the interests of all the transgender students while not unnecessarily invading the sexual privacy of traditional students.
Indeed, he notes that his own George Washington University Law School has established what appears to be the first multi-user all-gender university restroom; one which not only satisfies the interests of M2F and F2M transsexual students, but also helps eliminate the potty parity problem.
JOHN F. BANZHAF III, B.S.E.E., J.D., Sc.D.
Professor of Public Interest Law
George Washington University Law School,
FAMRI Dr. William Cahan Distinguished Professor,
Fellow, World Technology Network,
Founder, Action on Smoking and Health (ASH),
2000 H Street, NW, Wash, DC 20052, USA
(202) 994-7229 // (703) 527-8418
http://banzhaf.net/ jbanzhaf3ATgmail.com  @profbanzhaf