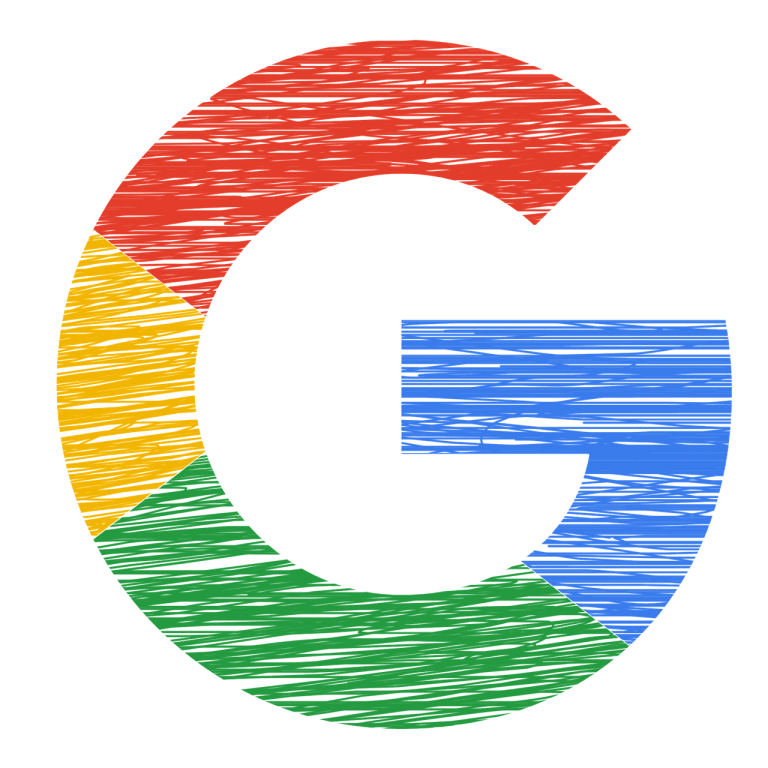 Most smartphone vendors like to keep their upcoming products under the wraps. They begin teasing it (or deliberately leaking the details) closer to launch. But Google is on whole other level. Last year, insiders and supply chain sources had leaked almost all of the Pixel 3 details. There were no surprises left when Google unveiled the Pixel 3. Now a Google employee has accidentally leaked the Google Pixel 4 name in the Android Open Source Project (AOSP).
Pixel 4 name spotted in AOSP
The Pixel 3 and Pixel 3 XL successors were already expected to be called Pixel 4 and Pixel 4 XL. But it's a surprise to see Google confirming the name several months before launch. Few people expected the search engine giant to start talking about it so early in the development cycle.
The reference to the Pixel 4 name was found in a new comment posted to an AOSP code change by a Google staff member. The employee used 'Pixel 4' not once but twice in the comment.
Corsair highlights SPAC FG New America ahead of OppFi merger
Corsair Capital highlighted its investment in a special purpose acquisition company in its first-quarter letter to investors. The Corsair team highlighted FG New America Acquisition Corp, emphasizing that the SPAC presents an exciting opportunity after its agreement to merge with OppFi, a leading fintech platform powered by artificial intelligence. Q1 2021 hedge fund letters, conferences Read More
The plan was to first deploy this on Pixel 3 and make sure that everything actually works. Then move on to Pixel 4 and so on. If I had a Pixel 4 device, I probably wouldn't have bothered with 4.9 in the first place.
It's worth pointing out that only Google employees are allowed to comment on the AOSP Gerrit, which means it's not a leak coming from a third-party. The comment doesn't reveal anything about the device because it is related to Google's KASAN memory error detection tool.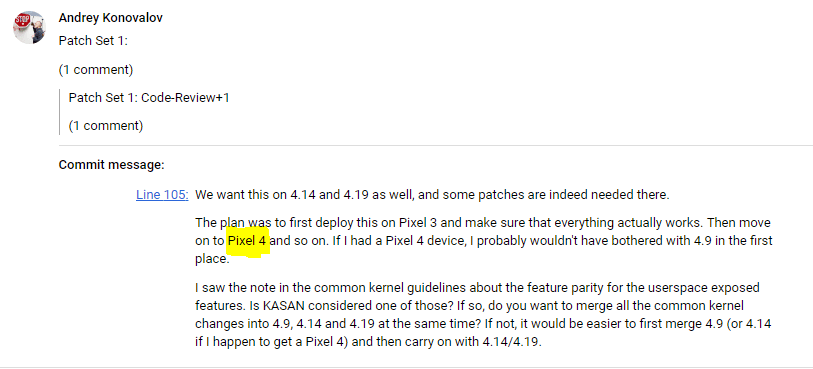 The Googler is testing a fix for the error on Pixel 3 because they don't have access to the Pixel 4 yet. Folks at 9to5Google point out that the comment suggests the Pixel 4 is not only in development but it's in the hands of some developers for live testing. Unfortunately, this particular developer doesn't have access to the phone.
What to expect from Pixel 4
The revelation of the Pixel 4 name aside, the new Google flagship won't launch before October. The search engine giant traditionally refreshes its Pixel line in the first half of October. The launch is still a long time away, and we can expect to see a lot more details ahead of the unveiling. The new Pixel phones could be more expensive than their respective predecessors. Last year's Pixel 3 had a starting price of $799 while the Pixel 3 XL was priced at $899.
Pixel phones have always been criticized for their ugly design, but things could change with the upcoming Pixel 4. According to recent reports, the Pixel 4 XL could feature a bezel-less design with a hole-punch display similar to Samsung's Galaxy S10. It would have two cameras on the front and two lenses on the back. The current Pixel phones come with only a single lens on the back. They use AI algorithms to take portrait images with blurred backgrounds.
The Pixel 4 and Pixel 4 XL are expected to run Qualcomm's latest Snapdragon 855 processor. They would also get a RAM upgrade from 4GB on Pixel 3 to 6GB on the upcoming models. The Pixel 4 is also rumored to support the dual-SIM, dual-standby feature. The current models come with a standard SIM slot and an eSIM, but users can activate only one SIM at a time. The Pixel 4 could allow you to have two active SIMs at all times.
The Pixel 4 would run Google's Android Q software out of the box, which is currently in beta testing. It would bring new privacy controls, permissions features, enhanced security, improved facial recognition, and a system-wide Dark Mode that you can enable from Display Settings. It would also support an external display mode similar to Samsung's DeX. It indicates that the search engine giant could launch its own dock hardware along with the Pixel 4.
With Pixel 3 Lite launch imminent, Google discontinues Pixel 2
Google has discontinued the Pixel 2 and Pixel 2 XL that were launched in 2017. If you want, you can still get these devices at Best Buy or other retailers. Verizon, Google Pixel's exclusive US carrier partner, is still selling the Pixel 2 XL at full retail pricing, but you can get it for as low as $400 from Best Buy. The Pixel 2 and Pixel 2 XL are still worthy phones with great cameras.
The company might have discontinued the Pixel 2 and Pixel 2 XL because of the imminent launch of the Pixel 3 Lite. The Pixel 3 Lite was recently spotted passing through the FCC. It would be a watered down version of Pixel 3 to cater to the price-conscious customers. The Pixel 3 Lite and Pixel 3 XL Lite are rumored to debut before August.