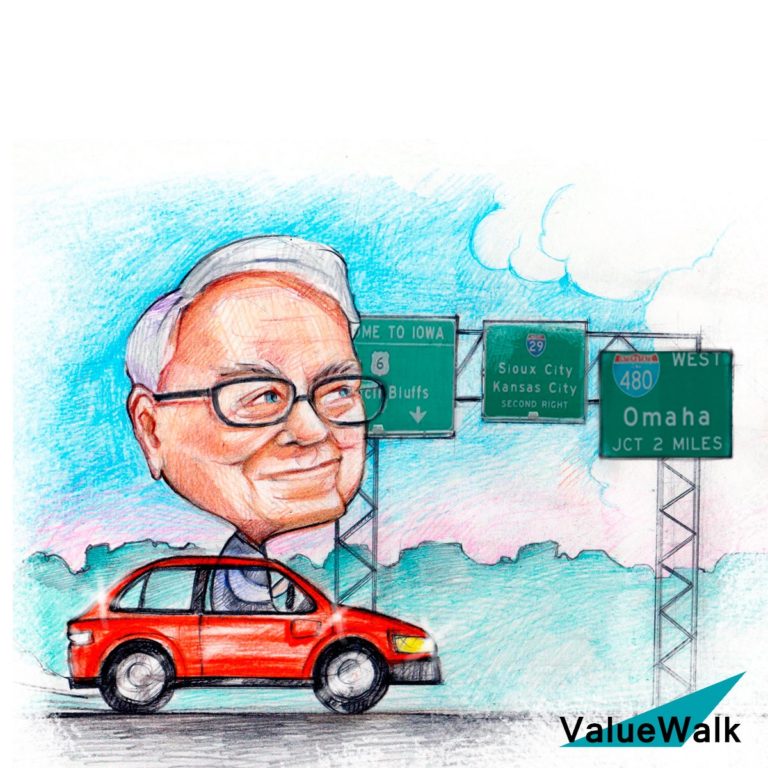 Warren Buffett of Berkshire Hathaway explains that Berkshire Hathaway operates with two core businesses. Ajit Jain manages the insurance business, while Greg Abel operates any business that are not related with insurance. In addition, Todd Combs and Ted Weschler manages about $13 billions each. All four of them are expected to take over Berkshire Hathaway after Warren Buffett retires from Berkshire Hathaway.
Leadership At Berkshire Hathaway: Greg Abel, Ajit Jain, Todd Combs And Ted Weschler
Hedge Fund Launches Jump Despite Equity Market Declines
Last year was a bumper year for hedge fund launches. According to a Hedge Fund Research report released towards the end of March, 614 new funds hit the market in 2021. That was the highest number of launches since 2017, when a record 735 new hedge funds were rolled out to investors. What's interesting about Read More
Q1 hedge fund letters, conference, scoops etc
Transcript
Working for Warren Buffett arguably the greatest investor of all time. Sounds like a daunting task. But that's investment deputy is 48 year old Todd Collins and 56 year old Ted Weschler have a lot of freedom in their decision making an exclusive club for Yahoo Finance Buffett discusses their discretion of his top lieutenants.
Right you talked about Jane and Greg Abell saying that Berkshire blood flows through their veins. Have they made a difference since they become vice chairs and are they like Warren and Charlie.
No they don't. They don't have the interaction. They each run a separate business. Ajit does not think about the other businesses he thinks about the insurance business and Greg does nothing about the insurance business at all.
And I think about the money and the capital and so on. But they are running two very big businesses. I mean the GTS business you know has. You go all told at least.
A couple hundred billion of assets you know. And and Greg's business has 150 billion of revenues. I mean these are they both would fit up there toward the top 10 or so in the country in terms of value. So maybe the top 15. But there are very big businesses but they're not exactly like you two guys it's not no. Charlie and I have a partnership. Think about the whole. Place and we've done it forever you know. And we still do.
And Todd and Ted I didn't see them mentioned.
Well they they they have 13 billion dollars each including pension funds that are pension fund that they they run. And. So all of the 100 and 73 billion we had at year end in equities they had. Left we had 173 Buffett another 8 billion in pension funds over 180 or so. They had 26 between them and their Madiha they got total discretion on that. They don't ask me. At the month and I look and see what they did. They don't do much. They don't do a lot of trading or anything. But I I look to see what changes they made. And. Todd for example I mean he made a couple of small investments in private placement type operations.
And I know what the business is but I can't tell you their names you know. That's his baby.
So watch how Yahoo Finances exclusive coverage of Berkshire Hathaway's annual shareholder meeting on Saturday May 4th at 945a.m. Eastern. Total discretion 13 billion dollars. Just let it go and. Check in at the end of the month. I mean look these I want that job you want that job. We know what they do. They both read a lot. Right. I like reading you like reading. I just like when you want to get a little input from him. And I think it's great. Just a little a little bit of.
What do you think of them. I think they can call and bounce ideas off him but at the end of the day they're allowed to do what they want. It's like when you go to the meeting and you say why don't we talk about these stories on the show. But then I'm told no or we're not going to do that or we already have this going. And you write you out more discretion. Well I mean look this is the complicated this is a team effort you could just do whatever you want on the show. But if you're Ted or Todd you can do whatever you want I would say you see their management skill I guess.
I mean Ray Dalio stole the other end that crazy free fall for it. The samples are going on here right. Yeah his is just a watered down principle I guess you can do what you want.
Updated on