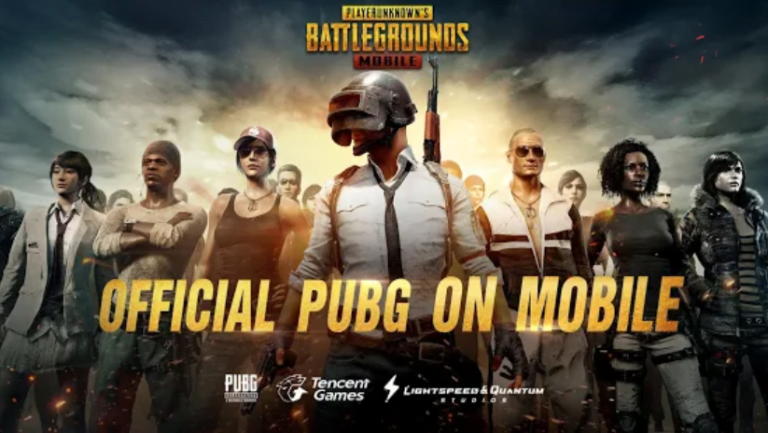 Gaming addiction is not a new thing, but many recent games, especially battle royal games, have taken this madness to a new level. Such addiction has raised health concerns for children and teenagers. To address some of these issues, PUBG Mobile has introduced an age limit for players, which is monitored with the addition of a digital lock.
What is the PUBG Mobile digital lock?
China's Tencent, which developed PlayerUnknown's Battlegrounds, has introduced a digital lock for the mobile version of the hugely popular game. The PUBG Mobile digital lock means players younger than 13 will now have to ask their parent or guardian to open the game for them.
Tencent has introduced the PUBG Mobile digital lock only in China for now. Moreover, only the mobile version of the game has the digital lock, so it's not available on PCs or consoles. Nevertheless, the PUBG Mobile digital lock is still a good start and follows mounting pressure on the developer to limit access to the game for children.
Deprival Super-Reaction Syndrome And Value Investing
Deprival Super-Reaction Syndrome And Investing. Part four of a short series on Charlie Munger's Human Misjudgment Revisited. Charlie Munger On Avoiding Anchoring Bias Charlie Munger On The Power Of Prices The Munger Series - Learning . . . SORRY! This content is exclusively for paying members. SIGN UP HERE If you are subscribed and having an Read More
The Chinese government has gotten strict on video games over the past several years. Due to concerns about myopia in children, authorities froze approvals for new video games in the country last year.
According to Gamesindustry.biz, Tencent is now aggressively working to prevent young players from accessing some of its games in China. The PUBG Mobile digital lock is a part of this effort. In addition to the digital lock, Tencent Games is using other techniques as well. For instance, it uses facial recognition and player ID checks to verify the ages of players for Honor of Kings and other games.
Aside from the age limit, Tencent has also introduced several other measures to limit children's access to some of its games. For instance, it limited  play to just one hour a day in 2017.
Restrictions needed in India as well
PUBG Mobile is among the most popular online multiplayer games, especially in India and China. Although the game is enjoyed by millions of players globally, addiction to such games has triggered debates about their mental health impacts on kids and teenagers.
PUBG Mobile is essentially free on Android and iOS devices. This and the fact that smartphones are easily accessible to children means the game is not far out of reach for children.
The game has already been linked to several suicides and mental health problems. One recent report claims a 25-year-old man was so engrossed in playing PUBG Mobile that he mistook a bottle of acid for water and drank it. Another report claimed a teen committed suicide after his parents refused to give him a high-end mobile device to play PUBG.
There have already been reports that many Indian states have banned children from playing PUBG Mobile in schools. One Indian agency focused on protecting children's rights even issued an advisory against games like PUBG. The agency said these games have harmful, negative and adverse impacts on children's brains.
What India's PM has to say about PUBG
Concerns about addiction to PUBG Mobile also gained momentum after Indian Prime Minister Narendra Modi addressed the issue while interacting with students and parents in January. He didn't outright ask parents to keep their children away from their phone, but rather, he advocated the importance of technology in shaping children's future.
#WATCH:PM replies when a mother asks what must she do as her son, a Class-IX student is distracted by online games "Ye PUBG wala hai kya? Ye samasya bhi hai, samadhaan bhi hai, hum chahe hamare bachhe tech se door chale jayen, fr toh vo ek prakar se piche jana shuru ho jaenge" pic.twitter.com/uDjqVd4RZa

— ANI (@ANI) January 29, 2019
Modi said technology has its positives and negatives, and it should be used to "expand our horizons, not to let it shrink us in our life." Further, he said parents must encourage children to "get the most from technology. Encourage their inquisitiveness on learning about various apps…like how to build something, or cook something." He concluded by saying that if parents approach children with such efforts, it could help them move from their "PlayStation to the playground."
PUBG Mobile's developer also promised to address addiction issues with the game recently. In a statement, the developer even said it will take help from parents, educational institutions and government agencies to improve the "overall PUBG MOBILE experience." Further, the developer said it is taking feedback from parents, educators and various agencies to develop "features and enhancements which enables [sic] us to provide an environment for players to enjoy PUBG MOBILE in a rewarding and responsible manner."
Hopefully Tencent will soon release measures like the PUBG digital lock in India as well.