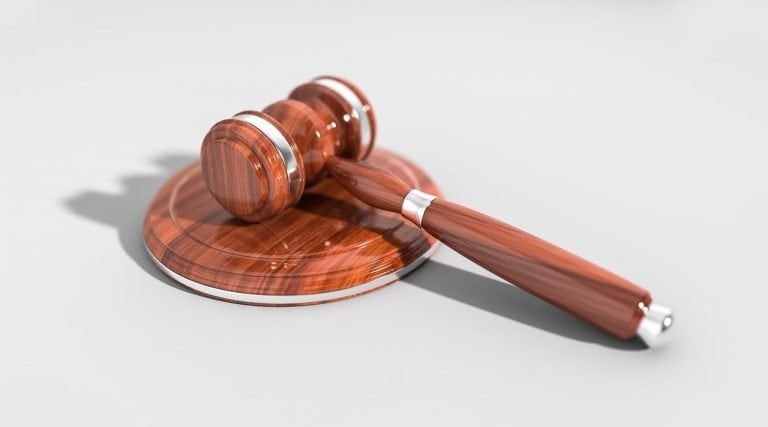 The Apple versus Qualcomm patent battle is getting more and more interesting with each ruling. On Tuesday the International Trade Commission (ITC) announced its rulings on two cases related to the Apple versus Qualcomm patent battle. One was in favor of Apple, while the other was in favor of Qualcomm and even recommends an import ban on the iPhone in the U.S.
An import ban on the iPhone is possible
In the first case, Administrative Law Judge MaryJoan McNamara ruled that Apple infringed upon one of Qualcomm's U.S. patents related to power management in devices. The patent describes a way to reduce power consumption and improve battery life. In her ruling, McNamara wrote that due to this patent infringement, she plans to recommend an import ban on the iPhone in the U.S.
"…It should be noted that I will be recommending that a limited exclusion order together with a cease and desist order, both with certification provisions, issue against Apple," McNamara wrote.
Li Lu On Understanding Competitive Advantage In 2021
On April 9th 2021, Bruce Greenwald, the founding director of the Heilbrunn Center for Graham and Dodd Investing at Columbia Business School, sat down for a Fireside Chat with Li Lu, the founder and chairman of Himalaya Capital as part of the 13th Columbia China Business Conference. Q1 2021 hedge fund letters, conferences and more Read More
It must be noted that this ruling is not final yet and will now go to a panel of judges. After that, the ruling could be examined by President Donald Trump.
McNamara ruled that Apple did not infringe upon the other patents in dispute and that some of Qualcomm's patent claims are invalid. Apple and Qualcomm both welcomed the rulings. Apple understandably welcomed the second part of the ruling, while Qualcomm praised the first one.
"We appreciate Judge McNamara's recognition of Apple's infringement of our hardware patent and that she will be recommending an import ban and cease and desist order," Qualcomm General Counsel Don Rosenberg said in a statement, according to CNET.
In a statement to Bloomberg, an Apple spokesperson said they are pleased that the "ITC has found Qualcomm's latest patent claims invalid." Further, the company alleged that Qualcomm's ITC case is an effort to divert attention away from the real issue: the chip maker's "monopolistic business practices."
A win for Apple
The ruling in another case was completely in favor of Apple. A full panel review on Tuesday ruled that Qualcomm's patents are not valid because Apple has provided "clear and convincing evidence." The ITC also stated that this infringement investigation is now officially closed.
This second ruling comes as a surprise because in the initial ruling on the case in September, Administrative Law Judge Thomas Pender found Apple in violation of one of Qualcomm patents related to power management. Further, Pender ruled that Apple didn't infringe upon the other two patents included in the case. More importantly, Pender was against an import ban on the iPhone. At the time, Pender noted that public interest factors "weigh against issuing a limited exclusion order" on infringing iPhone models.
Qualcomm wants the ITC to issue an import ban on the iPhone models which use Intel chips. That would include the iPhone X on AT&T's and T-Mobile's networks and the iPhone 8, iPhone 8 Plus, iPhone 7, and iPhone 7 Plus.
Apple versus Qualcomm patent battle
The Apple versus Qualcomm patent battle is the result of a $1 billion lawsuit Apple filed over two years ago. Apple's original lawsuit triggered multiple patent and licensing battles between the two companies around the globe.
The chip maker had already won partial iPhone bans in China and Germany. However, Apple released software updates and made other changes to get around the bans in China and Germany. In a separate U.S. trial earlier this month, Apple was ruled to have infringed upon three of Qualcomm's patents. The chip maker was awarded $1.41 per infringing iPhone sold — or about $31 million — as compensation. Apple has appealed this ruling.
This extended patent battle has soured the relationship between the two companies, which previously had an exclusive licensing arrangement. Qualcomm was the only supplier of chips for the iPhone, but later, Apple started using Intel chips for some models. Qualcomm even alleged that Apple shared its technology with Intel.
Due to the issues with Qualcomm, Apple even made Intel the exclusive supplier of modems for the iPhone. The Apple versus Qualcomm patent battle is also seen as a primary reason Apple is so keen on developing its own modem technology. Developing such technology would bear significant fruit for Apple as the industry moves toward 5G adoption.