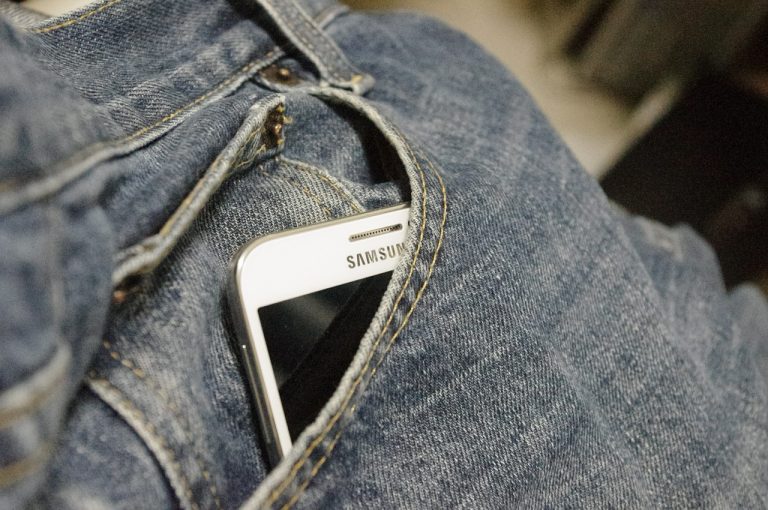 Samsung introduced a bunch of innovative features with the Galaxy S10 series to mark the 10th anniversary of its most successful smartphone line. One of them was the Infinity-O hole-punch display that features a hole in the top-right corner of the screen to accommodate the front cameras. Industry experts feared that the hole-punch displays could be as controversial as the notch on the iPhone X series. However, the Samsung community has come up with some insanely cool Galaxy S10 wallpapers that fully blend the hole-punch cameras into their design.

Download these Galaxy S10 wallpapers here
While Samsung offers its own set of Galaxy S10 wallpapers, they don't get creative with the hole-punch cameras. Other companies such as Apple have used dark wallpapers and software optimization to hide the notch on their phones. Thanks to a bunch of creative people such as Matt B, we have Galaxy S10 wallpapers that not only absorb the selfie cameras but also make it fun to look at.
If you have pre-ordered one of the Galaxy S10 series phones or intend to purchase one, you might be interested in these wallpapers that feature famous robots, characters, and even North Korean dictator Kim Jong-un.
Connor Leonard Of IMC Explains: Here's What Value Investors Should Know About Moats
When it comes to value investing, one strategy that's often used is seeking out companies which have sizeable moats against competition. In a presentation for the Value Investing Club at Google earlier this year, Connor Leonard of the Investors Management Corporation explained two ways of looking at moats and how value investors can benefit from Read More
You can download the Galaxy S10 Plus wallpapers here. The standard Galaxy S10 and S10e wallpapers are available here. You might want to thank Matt B for these wallpapers. You would also want to check out this subreddit where people are sharing some of the coolest Galaxy S10 wallpapers.
The Galaxy S10 Plus gets a dual camera on the front for selfies. The designers have turned the two cameras into the eyes of various characters as we all have two eyes. There are minions, Bender, Johnny 5, and many other cool characters including the Mars rover Opportunity.
Made a wallpaper for you S10+ (soon to be) owners from r/galaxys10
For the people who transition from apple. from r/S10wallpapers
Not so sure about #bender from #futurama. Too much emotions in his original eyes. pic.twitter.com/I5F4kqLlQ3

— Matt B (@Mattcabb) February 27, 2019
#GalaxyS10Plus with #marsRover.@NASA should make its own version of this since they have much higher resolution photo of the rover.
And @neiltyson should point out that the rover is flipper horizontally. pic.twitter.com/V6Bt7F5Uzu

— Matt B (@Mattcabb) February 27, 2019
Galaxy S10 + has been successfully combined with wallpaper?.#GalaxyS10Plus #wallpaper #wallpapers pic.twitter.com/ewQpUmfaPM

— Star universe (@TechstarGod) March 5, 2019
Shut up baby I know it ? pic.twitter.com/QUnPxBy3XF

— Marques Brownlee (@MKBHD) March 3, 2019
The standard Galaxy S10 and S10E feature only a single lens on the front, but wallpapers for these devices are equally cool. There is a one-eyed R2D2 wallpaper. Pixar characters such as Baymax and Mike Wazowski have also found their way onto the Galaxy S10 wallpapers.
#GalaxyS10 with single front camera and #R2D2 looking at you! pic.twitter.com/Zb7319m8Lv

— Matt B (@Mattcabb) February 27, 2019
@SuperMeatBoy for your single front camera #GalaxyS10.
Download: https://t.co/oTWAdkllvN pic.twitter.com/ylPmyxrZ49

— Matt B (@Mattcabb) March 1, 2019
#MonstersINC with #MikeWazowski wallpaper for #GalaxyS10 and #GalaxyS10E.

DL: https://t.co/52SBpuTIZd pic.twitter.com/eKw81zbYr3

— Matt B (@Mattcabb) March 5, 2019
D'OH!#theSimpsons wallpaper for #galaxyS10 and #galaxyS10E.

DL: https://t.co/0dm9q9UkzV pic.twitter.com/8tDVlBxnZm

— Matt B (@Mattcabb) March 5, 2019
You'd want to check out the one with the donut from The Simpsons. There are tons of other wallpapers that take advantage of the hole-punch cameras. Samsung's design team might not have thought of it when developing the Infinity-O display, but they must be smiling after seeing all these wallpapers. The whole idea of the Infinity-O display was to go bezel-less without opting for the iPhone XS-like notch.
#hayaoMiyazaki Soot Sprite for #GalaxyS10 and #GalaxyS10E.@AraWagco, something like this?
DL: https://t.co/KFpDbbXSQg pic.twitter.com/W597sQHO3T

— Matt B (@Mattcabb) March 4, 2019
#airJordan for #GalaxyS10 and #GalaxyS10E in two versions (dark vs. bright). Enjoy!

DL: https://t.co/pMjCAkmPnA pic.twitter.com/KlUC4LmnzY

— Matt B (@Mattcabb) March 4, 2019
Samsung could sell up to 45 million Galaxy S10 units this year
Separately, reputed TF International Securities analyst Ming-Chi Kuo said in an investor note that the Galaxy S10 phones have received an overwhelming response from consumers. The S10 series pre-orders have been 30-40% higher than last year's Galaxy S9 series. As a result, Kuo has increased its Galaxy S10 shipment estimates for 2019 from the previous 30-35 million units to 40-45 million units.
Kuo believes consumers will be interested in buying the more expensive Galaxy S10 Plus and S10 instead of the relatively cheaper Galaxy S10E. According to the analyst, the S10 and S10 Plus will account for more than 85% of sales while the cheaper S10E would make up less than 15% of the shipments.
According to the analyst, the Galaxy S10 series has seen a strong demand because of the 'spec differentiation' from iPhones. Samsung's S10 Plus sports a triple camera system on the back and dual cameras on the front, something you won't find on the latest iPhones. The S10 Plus cameras are also better than the iPhone XS Max, according to DxOMark. Apple is expected to introduce triple cameras with the iPhone 11 later this year.
The Galaxy S10 and S10 Plus also feature an ultrasonic fingerprint sensor that offers a fast and secure way to unlock the device. You could unlock it by putting your finger on the screen. The new Samsung phones also support reverse wireless charging, allowing you to use the phone to charge your accessories and other devices wirelessly.
Ming-Chi Kuo told investors that Samsung has seen a "much better-than-expected" demand in China, a market where Apple has been struggling due to fierce competition from local vendors like Huawei, Oppo, Vivo, OnePlus, and Xiaomi. Samsung's exciting trade-in programs have also helped boost the Galaxy S10 sales.
Updated on