With the recent announcement that Kylie Jenner is now the youngest billionaire at age 21, Missy Empire have crunched the numbers and revealed the top 30 female entrepreneurs to watch out for in 2019.
Each of the 30 female entrepreneurs featured have been scored based on a range of criteria such as:
Overall net worth
Charitable contributions
Companies owned
Social media following and mentions
Q4 hedge fund letters, conference, scoops etc
Should You Go All In On Water Like Michael Burry?
Water investments? Michael Burry was one of the first institutional investors to bet against the US subprime mortgage market in the mid-2000s, and today he's concentrating all of his investment efforts on one commodity: water. Burry's focus on water has attracted plenty of attention to the commodity in the investment community but trying to profit Read More
Giving a possible score of 66 to rank these inspiring female entrepreneurs, to see just who is the top girl boss of them all.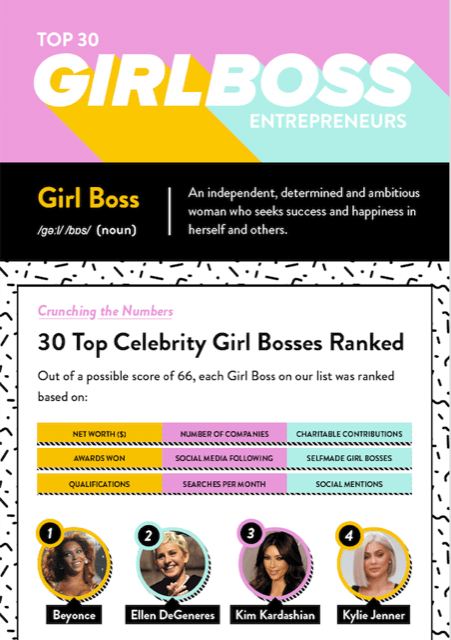 How Many are #SelfMade?
Defined as 'having succeeded in life unaided', more than two thirds of the women in our list can be classed as self-made.
Interestingly, the research reveals that the self-made women in the list have fortunes worth a staggering 141% more than their non self-made counterparts.
Turning Millions into Billions
With an average net worth of over $355,000,000, the four billionaires on our list certainly account for a significant chunk of this amount.
Prior to 21-year-old Kylie Jenner announcing her billionaire girl boss status, the average age of the billionaires on our list was 50, with Kylie bringing this average down to 43.
The Power of Social Influence
It seems that social media status goes hand in hand with top girl boss status. The Kardashian-Jenner family make up an incredible 43% of the total social following of all 30 girl bosses, put together.
Paying it Forward
Almost all (90%) of the 30 female entrepreneurs featured in the research had made charitable contributions, with Ellen DeGeneres, Beyonce, Jessica Alba and Kim Kardashian accounting for 42% of these charitable acts.
Out of the 30 female entrepreneurs in our list, founder of Spanx, Sara Blakely is the only person to have joined the Giving Pledge, which means she will donate the majority of her wealth to this worthy cause.
An Entrepreneurial Education
The research reveals that a college education doesn't always go hand-in-hand with top girl boss credentials. More than half (53%) have a high school diploma compared to 40% graduating with a college degree and just 7% awarded with a masters.
A Work Life Balance
Not only are the 30 women on our list incredibly successful, they also seem to have a great work-life balance, too. Most of them have been married (80%) and 70% have had children.