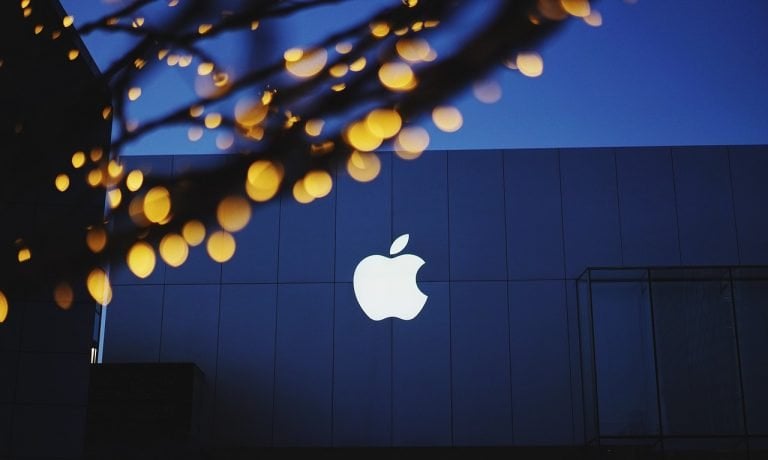 Apple's much-anticipated event is scheduled to start in a few hours. At the service-focused event, Apple is largely expected announce a premium news subscription and a video streaming service. However, we're hearing fresh rumors about Apple's game subscription service as well.
Here's what we know about Apple's game subscription service
According to Bloomberg, Apple is "discussing" the gaming service with potential partners. Apple's game service would be exclusively for iOS users. It will reportedly not be a cloud-based streaming service like those offered by Microsoft, Sony and Google. Further, the media outlet says Apple will charge a monthly fee for the gaming service, and the revenue will be split with developers based on the amount of time users' spent playing their games.
Bloomberg reports that Apple's game subscription service will focus on paid titles and exclude freemium games, which come with in-app purchases. This would mean games like Fortnite and PUBG Mobile would be left out, while games like Monument Valley 1 and 2, NBA 2K19, Minecraft, Stardew Valley, Heads Up!, and more will be eligible.
David Einhorn At The 2021 Sohn Investment Conference: Buy These Copper Plays
There's a gold rush coming as electric vehicle manufacturers fight for market share, proclaimed David Einhorn at this year's 2021 Sohn Investment Conference. Check out our coverage of the 2021 Sohn Investment Conference here. Q1 2021 hedge fund letters, conferences and more SORRY! This content is exclusively for paying members. SIGN UP HERE If you Read More
However, if Apple's service won't include free-to-play games, then it will also not feature Nintendo's upcoming Mario Kart Tour either. It must be noted that Apple and Nintendo worked together to promote and release Super Mario Run, which was a free-to-play Mario game.
This is not the first time we are hearing about Apple's game subscription service. Cheddar first reported on Apple's "Netflix for gaming" service in January, saying it would be bundled with the purchase of iPhones and iPads.
As of now, not many details are known about this rumored game subscription service, including its release date. Even Bloomberg states Apple may delay the gaming service announcement until the Worldwide Developers Conference (WWDC) on June 3.
What to expect from Apple's video streaming service
Other than the game-related announcement, the more likely service Apple is expected to announce today is a video streaming service. Such a service would be an upgraded version of Apple's TV app and would offer original shows.
There have long been rumors of Apple preparing a Netflix-style streaming service which will offer original shows ranging from dramas, comedies, kids' programming and docu-series. Previous reports hinted that Apple was in talks with celebrities such as Jennifer Garner, Jennifer Aniston, Oprah Winfrey, Reese Witherspoon, J.J. Abrams, Stephen Spielberg and Steve Carell for its original shows.
In addition to original shows, Apple's rumored video streaming service will also reportedly grant subscribers access to Starz, Showtime, CBS, Viacom, HBO and other premium channels. However, one that won't be part of Apple's service is Netflix, whose CEO Reed Hastings already confirmed this.
Apple's video streaming service won't stream sports, at least not initially. Senior Vice President Eddy Cue told Sports Illustrated that the company is not keen on licensing sports content for now. However, Apple may provide a curated sports experience within the TV app.
As far as pricing, many believe Apple may offer its original content for free to attract more iOS users to the service. However, the company is expected to charge users if they add other providers.
Apple may reveal a news service and credit card also
Another big service Apple is expected to announce today is a subscription news service. This new service will reportedly add a premium subscription plan on Apple's current News app. Apple's premium news service will reportedly allow users to access content from other magazines and newspapers.
There were speculations that Apple was in talks with The Washington Post and The Wall Street Journal for its premium news service. However, the WSJ reported recently that publishers are cautious about partnering with Apple because the company is said to be unfair regarding revenue splits.
Apple is also expected to announce a credit card at the event. Bloomberg claims the iPhone maker is working with Goldman Sachs to release a co-branded Apple credit card with iOS 12.2. Apple's credit card will reportedly offer features similar to a usual card, such as purchase rewards, cash back and more.
Apple's March 25 event will be held at the Steve Jobs Theatre at the Apple Park campus in Cupertino, Calif. The keynote will start at 10:00 am Pacific. The event will be streamed on Apple's website and can be viewed on an Apple device or a Windows 10 device via the Edge browser.