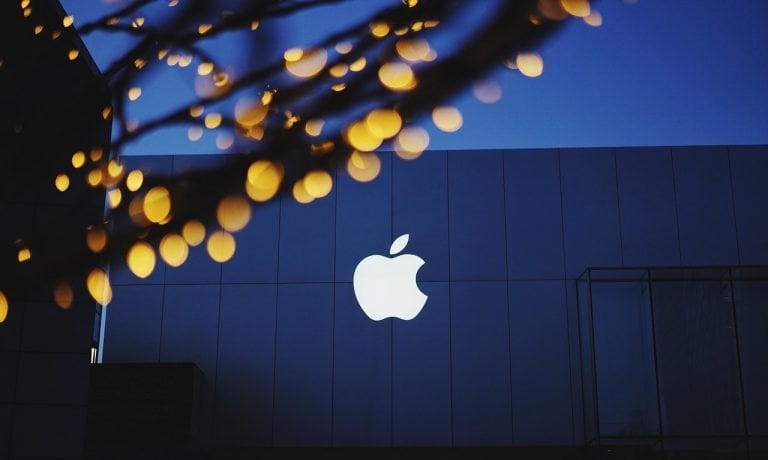 Apple is rapidly shifting from hardware to services. Yes, the iPhones, iPads, Macs, and accessories are still the largest contributors to its revenue, but it's the services business that is driving its growth. In the same push, the tech giant launched a bunch of subscription services at the "It's show time" event on Monday, March 25. There is Apple TV Plus streaming service, Apple Card credit card service, Apple News Plus, and the subscription gaming service Apple Arcade. Here's all you need to know about the Apple Arcade service.
Apple Arcade highlights
Gaming has been an area of interest for Apple since the launch of the iPhone more than a decade ago. It helped make mobile gaming as popular as it is today. There are roughly 300,000 free and paid games on the App Store. According to the tech giant, more than one billion games have been downloaded from the App Store. Apple Arcade aims to offer a better gaming experience for a monthly subscription fee.
Carlson Capital's Double Black Diamond Strategy Gains 5.3% On Jewelry Play
Carlson Capital's Double Black Diamond fund added 3.09% net of fees in the second quarter of 2021. Following this performance, the fund delivered a profit of 5.3% net of fees for the first half. Q2 2021 hedge fund letters, conferences and more According to a copy of the fund's half-year update, which ValueWalk has been Read More
The new gaming service will be offered through the App Store. The tech giant will add a dedicated tab for Arcade in the App Store from where you can access the paid games. The Apple Arcade games will not appear anywhere else. They won't even be available as individual paid apps in the App Store, meaning if you want to play any of these games, you have to subscribe to the service. They won't be available on Android or any other platform outside Apple's ecosystem.
The Apple Arcade games will be curated by Apple's in-house editors. The tech giant will also provide funding to developers of the Arcade games. The funding helped Apple attract some of the world's most popular developers to its new service. For a monthly fee, you'll get access to all the features, content, and updates in the Apple Arcade library. There will be no in-app purchases and no ads. Apple aims to "redefine games" with the new subscription service.
Only on iDevices
You will be able to access the new subscription service only on Apple's devices such as the iPhones, iPads, Apple TVs, and Macs. You can try as many games as you like and resume them across devices. Users can start playing on their iPhone or iPad and switch to the Mac or Apple TV.
Privacy, privacy, privacy
Throughout the March 25 event, Apple was highlighting user privacy as key differentiator for its new service. You will never see any ads and your consumption behavior will not be shared with any marketer. The service will not collect any personal data without your consent. Apple said it would be "great for families, respect user privacy and will not have ads."
Play online and offline
Unlike cloud gaming services such as Google Stadia that require you to be online, you will be able to play the Arcade titles online as well as offline. Since all the titles work offline, you will get to play them on a plane, road trip or the subway.
Single player and multiplayer both
Apple Arcade will include both single-player and multiplayer games. However, it's unclear whether multiplayer games will be limited to non-interactive or asymmetric sharing of space.
Family sharing
Apple announced at the event that the service will offer a family sharing plan, allowing up to six people to play games at no extra cost. The tech giant will also include a special option in Screen Time for parental controls. It means you can limit what your kids can play.
What titles are coming?
The Cupertino company has made it clear that the Arcade titles will be found nowhere else, meaning all the titles will be unique to the subscription service. Apple will launch the service with more than 100 games and continue to add titles on a regular basis. Apple will share revenues with game developers based on how much time users spend playing each title. The developers are also free to create augmented reality games.
Apple has signed some of the world's most respected developers and studios including Will Wright, Cartoon Network, Annapurna Interactive, Konami, Sega, Lego, Ken Wong, and Hironobu Sakaguchi. "They're creating games that have never been possible before," said Apple.
The iPhone maker hasn't revealed the full list of titles yet, but it has shared a partial list on its website. Here are some of the titles coming to Apple Arcade:
LEGO Brawls
Hot Lava
Where Cards Fall
The Pathless
Mr. Turtle
Oceanhorn 2: Knights of the Lost Realm
Beyond a Steel Sky
Frogger in Toy Town
No Way Home
The Bradwell Conspiracy
Down in Bermuda
Projection: First Light
Lifelike
Sayonara Wild Hearts
Repair
Sneaky Sasquatch
UFA on Tape: First Contact
Sonic Racing
Doomsday Vault
ATONE: Heart of the Elder Tree
Hitchhiker
Spidersaurs
Kings of the Castle
Monomals
Yaga
Enter the Construct
Overland
Winding Worlds
Apple Arcade Price and release date
The gaming service is still several months away. Apple plans to release it to the public in the fall of 2019. The company didn't specify a release date, but we expect it to arrive alongside 2019 iPhones in September this year. The service will be rolled out in 150 countries by the end of this year.
Apple confirmed that it's going to charge a monthly fee for the service, but didn't mention how much. It's possible that Apple is still negotiating deals with developers and studios to finalize the fee and revenue sharing. By comparison, Sony's PlayStation Plus service costs $10 per month while the PlayStation Now cloud gaming costs $20 per month. Microsoft offers its Xbox Live Gold service at $10 per month and the Xbox Game Pass for $10 per month. Amazon sells Twitch Prime for $13 per month.