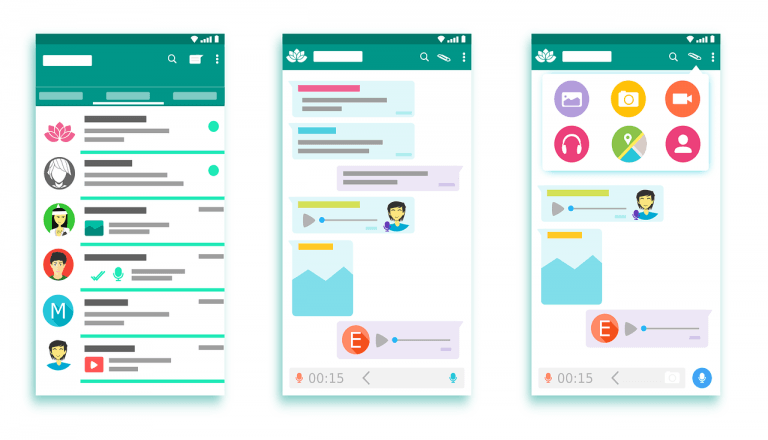 Google has officially begun the months-long process of beta testing its upcoming Android software before final release towards the end of the year. No, the company hasn't revealed the full name of Android Q yet. It will probably tell us the official name at the time of launch later this year. But Google announced in a blog post that it has released the first Android Q beta to compatible devices. The OTA files and factory images for the first public Android Q beta have gone live now.
Which devices are supported?
The new beta brings a bunch of exciting features and controls to Google's mobile operating system. The first beta version of Android Q is compatible with all the Pixel phones released to date – Pixel, Pixel XL, Pixel 2, Pixel 2 XL, Pixel 3, and Pixel 3 XL will get this update.
Did you notice anything unusual here? The inclusion of the original Pixel and Pixel XL devices is a big surprise. Google had promised to support these devices for two years from the date of release. The Pixel and Pixel XL are more than two years old, and by the time Android Q is available to the public, they will be three years old. Ideally, support for them should have ended with Android 9 Pie. The fact that they are getting the beta build means they will also get the final version.
Q1 2021 13F Round-Up: Notable Hedge Fund Changes
Below is our 13F roundup for some high profile hedge funds for the three months to the end of March 2021 (Q1). Q1 2021 hedge fund letters, conferences and more The statements only include equity positions as 13Fs do not include cash and debt holdings. They also only include US equity holdings. Funds may hold Read More
How to download the first Android Q beta?
If you own any of the aforementioned Pixel smartphones, you could test drive the next version of Android right now. You can get it by participating in Google's Android Beta Program. Use this link to register your device. Once registered, you will get the beta build as an over-the-air (OTA) update. It's the first time Google is allowing OTA updates of Android beta versions right from the start. In the past, the company allowed OTAs only in later stages of beta testing.
Google has also made available the downloadable factory images for all compatible Pixel smartphones that you can use to get the latest beta. Alternatively, you could go for the sideloadable OTA files. If you don't have a Pixel device but you still want to experience the latest Android Q beta, you could download the latest emulator system images via SDK Manager in Android Studio to test out all the features through Android Emulator.
It's worth pointing out that the first beta is aimed at developers to help them optimize their apps for the new software. The early beta versions are full of bugs that could render your device unstable or cause other problems. So, casual users are recommended to stay away from it for now. If you do want to test it out, you should use a secondary device rather than your primary smartphone.
Biggest changes in the first Android Q beta
The Android Q beta brings multiple improvements over last year's Android 9 Pie. But the first beta doesn't have all the new features that we will see in the final build of the software. Google is expected to announce the full list of features at its annual I/O conference that begins on May 7th. Anyway, the first beta has enough new features to get Android user excited.
1- Better privacy controls
User privacy is front and center on the new software. Google has added additional controls for granting location access to apps. Just like in iOS, Android Q users get three options – giving location access to an app all the time, or only when the app is in use, or never. It should give users some much-needed peace of mind.
The new operating system allows you to control how apps can access your photos, videos, and audio files via the new runtime permissions. Now apps will also have to use the system file picker to access the Downloads folder, meaning you can decide which files in the Downloads folder an app can access.
Android Q also prevents apps from launching activities while in the background to jump unexpectedly in the foreground. In Android Q beta, if an app needs to get your attention, it has to use a high-priority notification and provide a full-screen intent.
The search engine giant is also limiting access to device identifiers such as serial number and IMEI. The software will also randomize the MAC address by default when you connect the device to different WiFi networks. Google has also rebuilt the WiFi stack in Android Q to enhance user privacy and performance.
2- System-wide dark mode
This is something that consumers have been asking for years, and it's finally here. Enabling dark mode in Android Q will turn the entire interface black, which would enhance the viewing experience at night. It will also save battery life. The feature is reportedly missing in the first beta. XDA Developers reports that some Pixel owners who updated their devices to Android Q were able to enable it, but many others didn't have the option to enable it in settings. It could be enabled for all users in the future beta versions.
3- Foldable screen support
Android vendors such as Samsung, Huawei and others are betting big on foldable smartphones. So, Google is making sure its software is ready for the futuristic display technology. The company has made improvements to help app developers take full advantage of foldable screens. Android Q will support multi-resume and notify apps when they are in focus. The search engine giant is also updating the Android Emulator to support multiple-display type switching.
4- Dual-SIM, Dual-Standby
The second- and third-generation Pixel smartphones support dual SIM functionality, where the second SIM is an eSIM rather than a physical SIM card. Android Q has enabled the Dual SIM, Dual Standby support. On Android 9 Pie, users couldn't use both SIM networks at the same time. If you wanted to use the second SIM, you had to disable the first one. Android Q will allow you to use both SIM networks at the same time.
5- Better sharing shortcuts
To make sharing on Android devices smoother than before, the Android Q beta brings Sharing Shortcuts that allow you to easily jump into another app to share content. Google said in its blog that it has expanded the existing ShortcutInfo API, which is supported in the new ShareTarget AndroidX library.
6- App-specific settings
It's annoying when apps direct you to a specific part of Settings and you have to come back to the app after making necessary changes to settings. Thanks to the Slices feature, apps in Android Q beta will be able to show you system settings in their own context. You can change settings in the floating UI while staying in the app.
7- Dynamic Depth images
In Android Q, apps will be able to request a Dynamic Depth image, which will allow third-party apps to add specialized blurs and bokeh effects to pictures. The Dynamic Depth image data can also be used to support AR photography or create 3D images. Since Dynamic Depth is an open format, smartphone vendors will be able to easily integrate it into their phones.
8- New audio and video codecs
The Android Q beta also brings new audio and video codecs. It supports AV1 video codec to offer high-quality video streaming while consuming less bandwidth. The software also supports audio encoding via Opus, which is optimized for speech and music streaming. It also supports HDR10+ to enable high dynamic range video playback on supported devices.