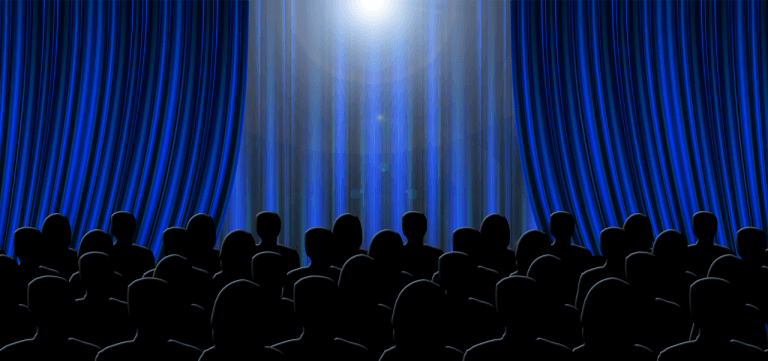 In the age of online streaming, a large number of people watch movies in their living room or on their smartphones and tablets. But Netflix, Hulu, Amazon Prime Video or even your home theater system can't match the experience of watching great movies in a theater packed with people. The experience is elevated when you watch those movies in some of the best movie theaters in the world. The best theaters turn a good movie watching experience into a great one.
Top 10 best movies theaters
Here we are going to take a look at the top 10 best movie theaters in the world. If you happen to live close to any of them, do visit them if you haven't already. And if you are a frequent international traveler, you'd want to put them on your bucket list.
10- Cine de Chef, Seoul, South Korea
Corsair Capital Profits From Goldman Sachs' SPACs [Exclusive]
Corsair Capital, the event-driven long-short equity hedge fund, gained 6.6% net during the second quarter, bringing its year-to-date performance to 17.5%. Q2 2021 hedge fund letters, conferences and more According to a copy of the hedge fund's second-quarter letter to investors, a copy of which of ValueWalk has been able to review, the largest contributor Read More
Located in southern Seoul, Cine de Chef is a beautiful combination of a luxury movie theater and a gourmet restaurant. It has only 30 deluxe Quinette Gallay seats exclusively designed for Cine de Chef. The ticket costs about $130 but you won't regret paying that much because you get valet parking, an escort to your seat, and modern Asian cuisine prepared by Le Cordon Bleu-certified chefs. They also offer French and Italian cuisine. It is equipped with 11.1 channel speakers. Cine de Chef is the perfect place for people who want to go out for a movie and dinner.
9- The Castro Theater, San Francisco, United States
The Castro Theater in San Francisco is almost a century old. The cathedral-like movie palace was built in 1922 and it's one of the last surviving theaters of its era. It shows a mix of classic and new movies to pay tribute to its history. It can project 70mm movies as well as re-create the authentic silent film experience of the bygone era. The Castro Theater has a seating capacity of 1,400 people. It also organizes sing-alongs to classic musicals.
8- 4DX, Seoul, South Korea
4DX in South Korea describes itself as the world's first 4D movie theater to screen studio releases. It takes the good-old 3D experience to a whole new level by adding movements, water effects, fog, lightning, bubbles, rain, wind, scent and other special effects. It makes you feel like you are inside the movie, living it. It's like being in an amusement park. This theater is not for the faint of the heart. 4DX discourages pregnant women and people with heart diseases and back pains from entering.
7- Uplink X, Tokyo, Japan
With just 40 seats, Uplink X is one of the smallest movie theaters in Japan. But don't let its tiny size fool you. It has a "social seating" plan with ten different types of seats. You are allowed to move around your seat within a designated space to interact and socialize with other moviegoers. It aims to make the movie-watching experience more social. After the movie, head over to Cafe Tabela on the ground floor for tasty Mediterranean cuisine.
6- Kino International, Berlin, Germany
Kino International hosts a lot of parties, festivals, and movie premieres. It's located along Karl Marx Allee, where there are entire blocks of heritage buildings. Given its heritage status, its outside facade and interior furnishings retain their socialist-era charm. It has a seating capacity of 600 people. Kino International's walls are covered with acoustic dampening panels and its acoustic technology is as good as that of recording studios.
5- Alamo Drafthouse, Austin, United States
The Alamo Drafthouse opened in 1997 in Austin, Texas. It has since spread to 22 locations across the United States. It has been redefining the movie watching experience since its inception. The gourmet food and drinks and comfortable seating tell only part of the story. The advertisements, talkative kids, and constantly ringing smartphones could ruin your experience. So, the Alamo Drafthouse as implemented zero-tolerance policy towards talking. Kids under six years of age are not allowed. Phones are also strictly prohibited.
4- TCL Chinese Theater, Los Angeles, United States
The TCL Chinese Theater, also known as Grauman's Chinese Theater, on Hollywood Boulevard in Los Angeles opened in 1927. It has since hosted many premieres and three Academy Awards ceremonies. One of the most remarkable things here is the foot and hand prints and signatures left by movie stars in the concrete blocks outside. It underwent renovation in 2013, transforming itself into a custom-designed IMAX theater. The TLC Chinese Theater has one of the largest movie screens in the United States.
3- Cine Thisio, Athens, Greece
Greece has several outdoor movie theaters but Cine Thisio in Athens offers the most majestic view. It was built in 1935, and has been operating every summer and spring since then. It screens only a small number of carefully selected classics and current releases every year. You can enjoy the screening in the open air while also enjoying a beautiful view of Acropolis and the Parthenon. You'll get the best view at night.
2- Raj Mandir Cinema, Jaipur, India
Raj Mandir Cinema opened in 1976 and has a seating capacity of 1,200 people. It was designed in Art Moderne style that is rarely seen today. The ticket rates are pretty cheap but it ranks among the world's best movie theaters. From the outside, it looks more like a palace than a multiplex. Adorning its lobby are custom-made wooden tiles, chandeliers, and glass inlay. It's particularly popular among tourists who want the ultimate Bollywood experience.
1- Cinémathèque Française, Paris, France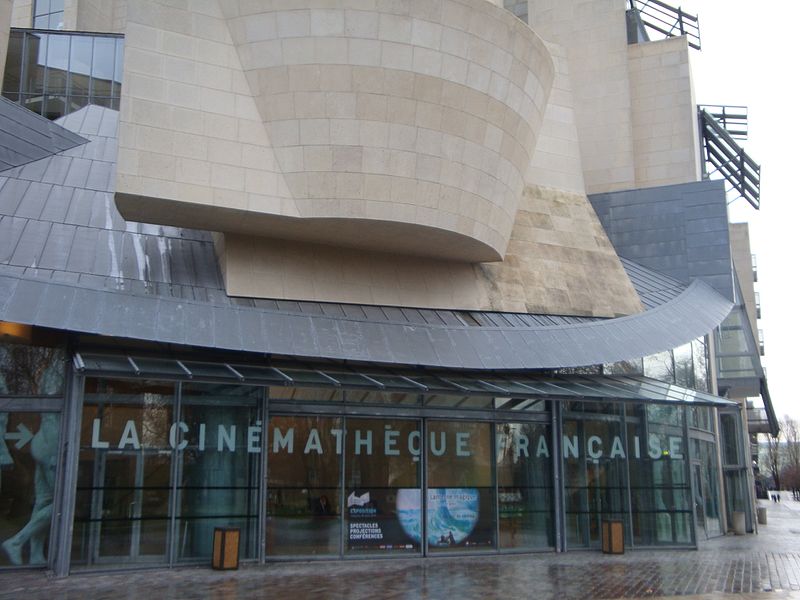 Cinémathèque Française is part museum, part movie theater. Its exterior looks like a museum. It has one of the world's largest film archives, giving you a sneak peek into the storied history of French cinema. Cinémathèque Française is the perfect place for movie lovers. It also holds screenings and retrospectives. Some of the greatest names in the French cinema including Alain Resnais and François Truffaut have described Cinémathèque Française as their "film school."