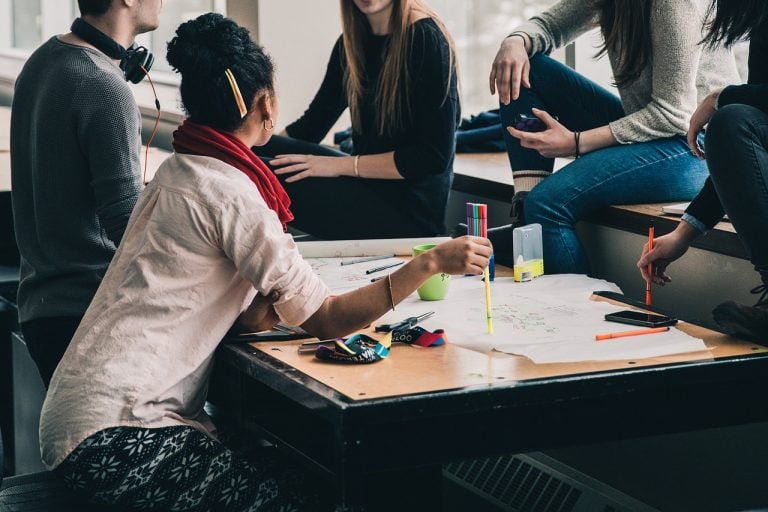 Gender equality is needed to take our economies and societies forward, but no country has fully achieved gender equality yet. Even in some of the world's most advanced countries, women are overlooked in politics, for managerial roles, and other areas. According to the World Economic Forum's Global Gender Gap Report 2018, only 18% ministers around the world are women. The same study shows that only about a third of global managers are women. The gender gap is also clearly visible in AI professionals, where only 23% are women. Here we are going to take a look at the top 10 best countries for women in the world, according to the World Economic Forum.

These are the top 10 best countries for women
In its annual Global Gender Gap Report, the WEF ranks 149 countries on gender equality. The report shows that progress on gender equality has slowed down. At the current pace, it will take our societies at least 108 years to fully close the gender gap, which currently stands at 68%. The overall gender gap around the world has shrunk merely 3.6% between 2006 and 2018.
The WEF researchers measure the discrepancies between men and women in four categories: political empowerment, economic opportunity, health & survival, and education options. The health & survival gap has been "virtually closed in most countries" while the education gap is on track to be closed in just 14 years. But the economic opportunity gap could take 202 years to close.
[Exclusive] ExodusPoint Is In The Green YTD Led By Rates And EM/ Macro Strategies
The ExodusPoint Partners International Fund returned 0.36% for May, bringing its year-to-date return to 3.31% in a year that's been particularly challenging for most hedge funds, pushing many into the red. Macroeconomic factors continued to weigh on the market, resulting in significant intra-month volatility for May, although risk assets generally ended the month flat. Macro Read More
These are the top 10 best countries for women. Yes, the list has some unexpected names, but they deserve a place here because of the progress they have made. The United States ranks a distant 51st, right behind Mexico, having closed only 72% gender gap.
10- Namibia
Namibia jumped from 13th place in 2017 to 10th position in 2018. It was ranked 38th in 2006. It's one of the two sub-Saharan African nations to feature among the top 10 best countries for women, the other one being Rwanda. According to the WEF, Namibia closed the health & survival gap back in 2013. It ranks 5th in political empowerment with a high number of women in parliament.
9- Ireland
Ireland has closed 79.6% gender gap across the four different categories measured by the WEF. The country made several legal changes in the 1970s to promote gender equality. The Family Home Protection Act 1976 prevented men from selling or mortgaging their family home without the knowledge or consent of their wives. Similarly, the Employment Equality Act of 1977 prohibited gender discrimination in employment.
8- The Philippines
The Philippines has closed about 80% gender gap, thanks to its successes in the health & survival and educational attainment categories. The country has had two female presidents in the past. The Philippines had its first woman Supreme Court justice in 1973, long before the United States.
7- New Zealand
New Zealand has consistently ranked among the best countries on a variety of parameters. It has managed to close more than 80% gender gap. New Zealand was the world's first country where all the five highest offices of power were held by women. In 2017, Jecinda Ardern won the Prime Ministerial elections and became the youngest female leader in the world.
6- Rwanda
Yes, this sub-Saharan country has done far better than the US, UK, Germany, France, and many other developed countries when it comes to gender equality. According to the WEF, Rwanda has closed more than 80% gender gap. The country has a high female representation in politics, workplace, and education. Currently, more than 60% of its parliamentarians are female, the highest in the world. Take that, America!
Nicaragua and Namibia are the biggest success stories when it comes to closing the gender gap. Just a couple of decades ago, about a third of women would report physical abuse. But things began to change slowly. In 2006, Nicaragua was ranked 62nd by the WEF. Now it has the narrowest gender gap in Latin America. It has closed more than 80% gender gap.
4- Finland
Finland was Europe's first country to grant women the unrestricted rights to vote. The position of women in society, politics, and education is far superior to that of women in most other countries. Nordic nations have taken good care of their citizens' professional and personal lives with little gender bias.
3- Sweden
Sweden offers a high quality of life, an excellent healthcare system, and great education facilities. The Swedish people have a progressive attitude towards gender equality. Several other reports have ranked it as the best country for women and best for raising kids. It has closed more than 82% gender gap.
2- Norway
Norway is the second-most gender-equal country on the planet. Besides offering a high quality of life, Norway has taken a series of initiatives to promote gender equality. It has generous maternity leave policies, allowing mothers to take 35 weeks at full pay or 45 weeks at 80% pay.
1- Iceland
Iceland has the smallest gender gap of any country in the world. It has closed about 85.8% gender gap. It means a gap still exists, but it's the closest a country has reached to complete gender equality. Iceland has held its top position among the top 10 best countries for women for 10 consecutive years. The country has made gender pay gap illegal and has strict guidelines for corporate board inclusion.
Updated on