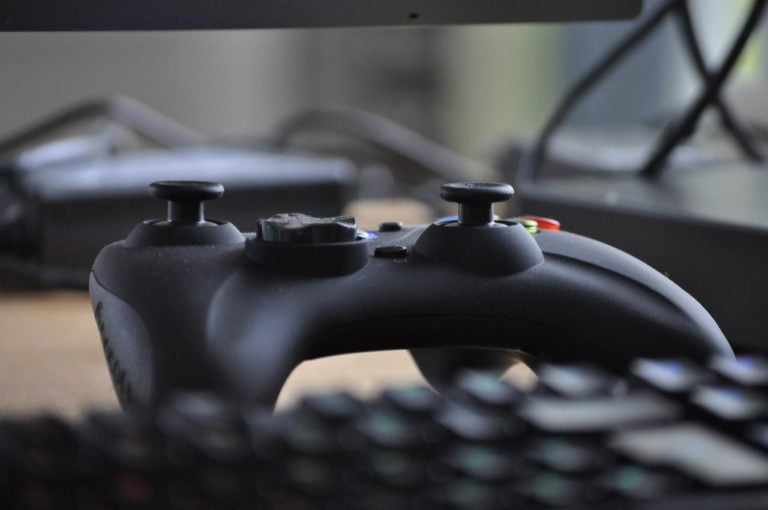 The PlayStation 5 is one of the most-anticipated tech gadgets, and if the latest report is to be believed, then Sony has now fully shifted its focus to developing its next-gen console and games. An analyst now claims that the Japanese company has shifted its first-party game development to the PS5.
What to expect from the PlayStation 5 games
This report comes from Daniel Ahmad, an analyst with Niko Partners. He also said studios like Naughty Dog, Santa Monica Studio and Sucker Punch are shifting their attention away from the PS4. Further, the analyst says there is a lot in the pipeline for the next-gen console.
As far as PS4 games, the analyst said, "The first half of the year is set but second half is still in flux."
This mining and metals fund is having a strong year so far
The Delbrook Resources Opportunities Master Fund was up 9.2% for May, bringing its year-to-date return to 33%. Q1 2021 hedge fund letters, conferences and more Dellbrook is an equity long/ short fund that focuses exclusively on the metals and mining sector. It invests mainly in public companies focused on precious, base, energy and industrial metals Read More
He also said Sony still has a few first-party PS4 games from popular developers in the works. However, he added that these games may be released as PlayStation 5 games or could be compatible for both consoles. Cross-generation titles could prove to be a good idea, considering the success of previous cross-gen titles like Destiny, The Last of Us and Grand Theft Auto 5.
Overall, the report claims internal development has moved to the PS5.
"In general, most of the focus for Sony [first party] is on PS5 right now. It is still early to talk about next gen but I imagine we'll hear some whispers come out of GDC," the analyst says.
As far as third-party development, the analyst confirmed the existence of PS5 developer kits, saying he's "heard positive things about [them]." However, the analyst adds that there won't be any further information on third-party PlayStation 5 games anytime soon. Previously, Digital Foundry's Rich Leadbetter also talked about the existence of PS5 dev kits.
More information on upcoming PlayStation 5 games and the console itself can be expected at the Game Developers Conference, which is scheduled for March.
Will the PS5 be backward-compatible with PS4 games?
In addition to cross-generation titles, there is a good chance the PlayStation 5 will be backward-compatible with PS4 games. Digital Foundry's John Linneman recently claimed that there is no doubt PS4 games will be playable on the PS5.
Linneman believes that backward compatibly will be a major selling point for the next-gen console. It must be noted that the PS4 was not fully compatible with PS3 games because the technical architectures of the two consoles were different. However, there should be no such issues between the PS5 and PS4 because both are expected to share the same architecture. Additionally, a patent for making the PS5 backward-compatible surfaced recently, backing up Linneman's claim.
Sony's next-gen console, which is reportedly code-named "Erebus," is expected to arrive in 2021. PlayStation boss John Kodera himself hinted that the next console would arrive in 2021. In October, Sony's Kenichiro Yoshida reportedly admitted that the company has been working on the next PlayStation. However, the executive didn't make it clear whether it was the PS5 or not.
Although we have already heard several rumors about the PlayStation 5, one recent rumor was found to be untrue. It was reported that some people were receovomg an invitation to see the "future of PlayStation" at an event scheduled some time this month. However, according to Kotaku's Jason Schreier, there is no such event, and the emails are a hoax.
What about the PS4?
Even though Sony is shifting its focus away from the PS4, it will likely have a robust 2019. The Japanese company is expected to release several popular PS4 titles in the first half of this year, and some yet-unannounced cross-gen games are expected to be released later.
"2019 will be another solid year for the [PS4] platform due to the large install base, growing network sales, strong third party software, first party software and back catalog," Ahmad said in a post on the ResetEra forum.
Sony reported its fiscal third-quarter earnings results on Friday. The entertainment and electronics division's revenue increased thanks to the robust performance of PS4 games like Marvel's Spider-Man. Publishing income from Sony's music division and improved streaming sales also contributed to the boost in revenue. Although gaming division sales were up 10%, profits declined due to currency fluctuations, discounts offered during the holiday season, and lower sales of PS4 consoles.
Music division sales were down 4%, but profits more than tripled. The film division, which includes Sony's motion-picture business, TV production and media networks, posted a profit of $2.54 billion, compared to the $2.37 billion reported last year.
Overall, the Japanese company posted a profit of $3.78 billion for the quarter ending in December. The company reported earnings of $2.93 per share, which was well above the consensus estimate of $1.82 per share and the $2.06 per share the company reported in the same quarter the previous year. Revenue came in at $21.3 billion, beating the consensus estimate of $23.6 billion.