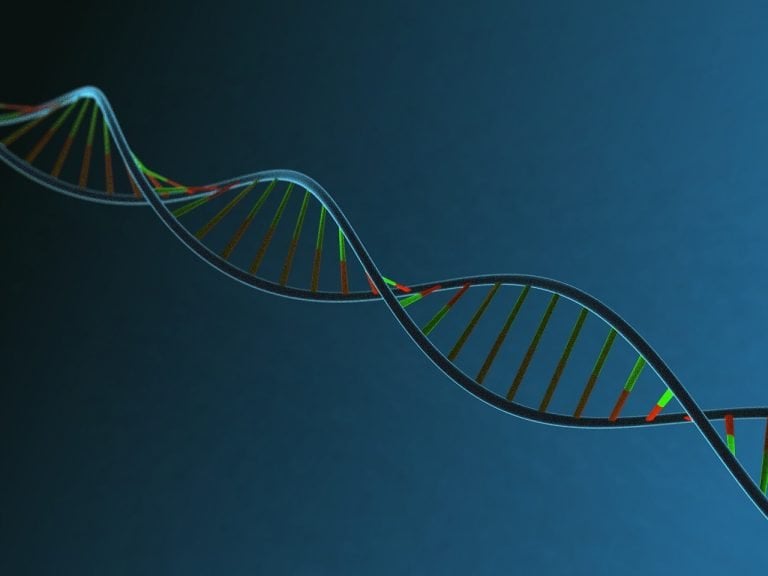 It's extremely difficult to treat rare health disorders which can be fatal. However a new, private biotech project aims to change that, after combining CRISPR, a gene-editing tool which is bacteria-derived, and stem cell therapy. Now, this new stem cell therapy will treat the first human patient suffering from a rare blood disorder.
Vertex Pharmaceuticals and CRISPR Therapeutics announced that they are treating a patient who suffers from beta thalassemia, using the new stem cell therapy. The therapy is using CRISPR/Cas9 hematopoietic stem cell therapy, also called CTX001.
According to the press release, the new technique is still in clinical research, but it's ready enough to treat human patients, yielding good results so far. Using this approach, researchers also want to learn whether they'll be able to use the same approach to cure sickle cell disease. The clinical study with a human patient will be conducted in the U.S. in mid-2019.
David Einhorn: This NJ Deli With One Location And Little Revenue Is Trading At $100M+ Valuation
In his first-quarter letter to investors of Greenlight Capital, David Einhorn lashed out at regulators. He claimed that the market is "fractured and possibly in the process of breaking completely." Q1 2021 hedge fund letters, conferences and more Einhorn claimed that many market participants and policymakers have effectively succeeded in "defunding the regulators." He pointed Read More
"We have made tremendous progress with CTX001 and are pleased to announce that we've treated the first patient with beta thalassemia in this clinical study," Dr Samarth Kulkarni, Chief Executive Officer of CRISPR Therapeutics, said in the press release. "Treating the first patient in this study marks an important scientific and medical milestone and the beginning of our efforts to fully realize the promise of CRISPR/Cas9 therapies as a new class of potentially transformative medicines to treat serious diseases."
Scientists need to learn more about the rare blood disorders to be able to treat them efficiently. Beta thalassemia is a blood disorder which is inherited through genetics. People who suffer from this disorder are not able to form enough hemoglobin in their body, which is a protein inside red blood cells and is used for carrying oxygen through the body in the breathing process. Lack of hemoglobin is responsible for many conditions like anemia, shortage of breath and fatigue.
The new stem cell therapy would see researchers take a patient's hematopoietic stem cells through blood samples and change them by using the CRISPR/Cas9 technology. This would make higher levels of fetal hemoglobin to be produced in the red blood cells.
Fetal hemoglobin is a special kind of hemoglobin which is present in the human body when we are born. However, as a person grows up, it is replaced by an adult form of hemoglobin.
The treated blood cells would then be reinfused back into the bloodstream, with the ability to produce fetal hemoglobin which would hold more oxygen.
"Beta thalassemia and sickle cell disease are serious, life-threatening diseases, and we are evaluating ex vivo treatment with CTX001 with the goal of creating a one-time potential curative therapy," added Dr David Altshuler, Executive Vice President and Chief Scientific Officer at Vertex. "Our collaboration with CRISPR Therapeutics offers an exciting new potential therapeutic approach that complements our strategy of using scientific innovation to create transformative medicines for serious diseases."
According to the report in Bloomberg, the new therapy has sparked curiosity and attention in the media since Monday, when it was announced, as well as many other biotech companies working in the same field.