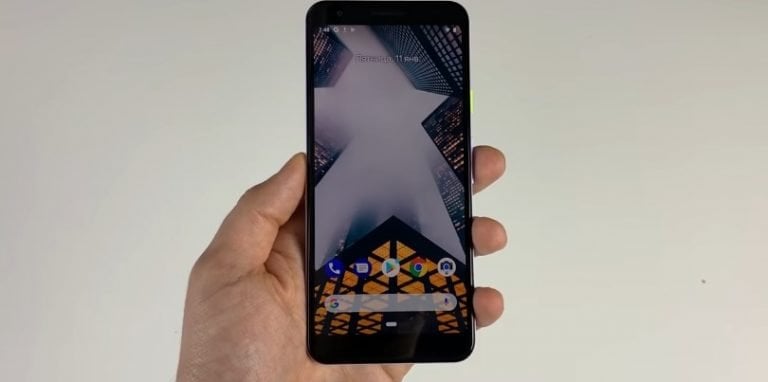 The rumor mill has been providing details about Google's affordable Pixel 3 Lite smartphones for months. Now as many as eight smartphones made by Google have been spotted passing through the US Federal Communications Commission (FCC). The FCC documents list at least two phones that line up with past leaks about the Pixel 3 Lite and Pixel 3 XL Lite, reports 9to5Google. It indicates that the Pixel 3 Lite launch is imminent.
When will the Pixel 3 Lite launch?
Flagship smartphones are getting increasingly expensive in recent years, with many smartphones going above $1,000. Samsung's latest foldable phone Galaxy Fold is going to cost close to $2,000. But affordable phones remain in high demand in emerging markets such as India and China. The Google Pixel 3 Lite launch could help the search engine giant boost its smartphone sales by catering to these segments.
The devices certified by the FCC carry model numbers G020A, G020B, G020C, G020D, G020E, G020F, G020G, and G020H. In the past, model numbers G020B and G020F have been linked to the Pixel 3 Lite and Pixel 3 XL Lite in the past. The model numbers ending with A, B, C, and D are said to be variants of the smaller Pixel 3 Lite. Those ending with E, F, G, and H are the Pixel 3 XL Lite.
David Einhorn: This NJ Deli With One Location And Little Revenue Is Trading At $100M+ Valuation
In his first-quarter letter to investors of Greenlight Capital, David Einhorn lashed out at regulators. He claimed that the market is "fractured and possibly in the process of breaking completely." Q1 2021 hedge fund letters, conferences and more Einhorn claimed that many market participants and policymakers have effectively succeeded in "defunding the regulators." He pointed Read More
The fact that both these model numbers have been certified lends credibility to rumors that the Pixel 3 Lite launch is just around the corner. Last year's Pixel 3 phones had model numbers G013A and G013C. All eight models that appeared on FCC offer standard functionality such as Bluetooth, NFC, WiFi, and LTE. One document for model number G020G says it runs Android 9 Pie.
The FCC documents don't reveal much about the specifications or the launch timeline. Google has filed a request for confidentiality to protect the images and other details included in the filings until August 24th, 2019. That date is two months before the search engine giant holds its annual October event for flagship Pixel phones. It indicates that the Pixel 3 Lite launch could happen sooner than usual.
While Google is trying to keep its devices under the wraps until the official unveiling, we have already seen leaked renders of the Pixel 3 Lite. According to past leaks, the Lite phones would have a plastic body with a design resembling last year's Pixel 3. The rear panel has a two-tone design while the front panel has a thick bezels at the top and bottom.
Google will equip the Pixel 3 Lite and Pixel 3 XL Lite with LCD IPS displays instead of OLED panels, single speakers, and 3.5mm headphone jack. The return of the headphone jack is quite surprising but Google may keep it only on the affordable phones. The cameras on the Lite versions will remain the same as those on the flagship Pixel 3. It means you'll see a 12MP lens on the back and an 8MP sensor on the front for selfies.
The Pixel 3 Lite will run Qualcomm's mid-range Snapdragon 670 processor with a 5.5-inch display, 4GB RAM, 32GB of internal storage, and a 2,915mAh battery. The larger Pixel 3 XL Lite is said to get a 6-inch display, 6GB RAM, and the Snapdragon 710 processor. The Lite models will reportedly come in versions that support only CDMA or GSM networks as a cost-cutting measure. The premium Pixel 3 handsets have radio chips that connect to both the networks.
How much will it cost?
It's unclear how much the Pixel 3 Lite devices would cost. We expect them to be priced below $500 if Google aims to target the budget-conscious buyers. A slower processor, a plastic body, a traditional LCD screen, lower storage, and other cost-cutting measures should help Google keep the prices down. The search engine giant used to sell affordable Nexus-branded handsets for as low as $350 in the past.
Google's biggest rivals Apple and Samsung have also launched affordable variants of their flagship phones. But they are anything but affordable. Samsung's Galaxy S10e has been priced at $750. Apple's affordable iPhone XR also costs $750 for the base storage option.
Google's flagship Pixel 3 has been priced at $799, which is only slightly higher than the affordable offerings from Apple and Samsung. The Pixel 3 Lite is more likely to compete with devices from Xiaomi, OnePlus, Huawei, Oppo, and Vivo that cost in the $400-$600 range.