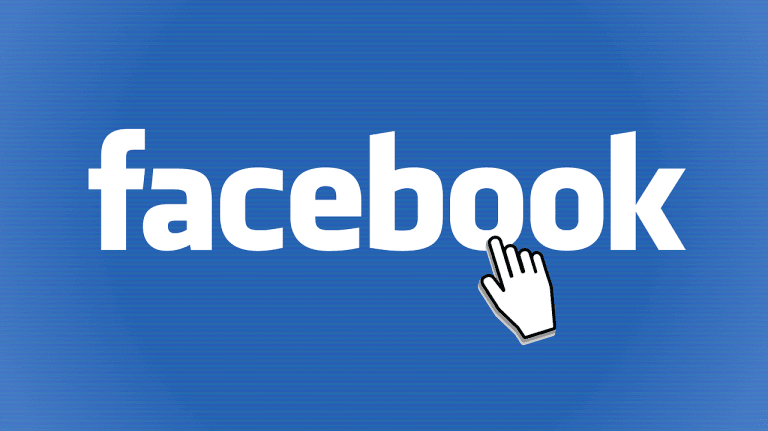 Facebook has faced a lot of controversies lately, and now it appears one more controversy is brewing. This latest controversy — or "bug," as the social network calls it — suggests that you search for your friends' bikini photos on Facebook.
What is the Facebook bikini photos issue?
The Facebook bikini photos issue was discovered by a Belgian white-hat hacker Inti de Ceukelaire. A bug in the social network's search function suggests that users search for photos of their female friends, but it does not do the same if they try to search for photos of male friends. The security researcher found the flaw when he tried to search for photos of his male friends, but Facebook suggested that he search for pictures of his female friends instead.
Also, when searching for photos of your male friends, Facebook automatically assumes you're looking for pics of your female friends instead. *Facepalm* pic.twitter.com/L9tSBVT5fE

ValueWalk's July 2022 Hedge Fund Update: Tiger Cub Hedge Fund Shuts Down

Welcome to our latest issue of issue of ValueWalk's hedge fund update. Below subscribers can find an excerpt in text and the full issue in PDF format. Please send us your feedback! Featuring Andurand's oil trading profits surge, Bridgewater profits from credit, and Tiger Cub Hedge Fund shuts down. Q1 2022 hedge fund letters, conferences Read More

— Inti De Ceukelaire (@securinti) February 11, 2019
Here's how it happens. When you type "photos" in the search bar, the social network automatically suggests the phrase "photos of my female friends," but it doesn't stop there. When you select the suggested option "photos of my female friends," the next few suggestions you get include "photos of female friends in bikini" or "photos of female friends at the beach."
Users get the same suggestions even if the account used to run the search is of a female Facebook user. These suggestions are even ranked above the other typical options, like photos from "this month" or "this week." Multiple tech sites and many users worldwide have been able to replicate the Facebook bikini photos issue using multiple accounts.
Yeah, this feature wasn't being abused or anything @intidc. Cleared my search history to ensure clean tests.

Just typing in "photos" yields an auto suggest to search for female friends in bikinis. Facebook's graph search is encouraging the violation of women's privacy. pic.twitter.com/GH3a9KhgPg

— J. Grygiel ?️‍??? (@jmgrygiel) February 13, 2019
Mashable found that the suggestion for bikini photos on Facebook was not the only inconsistency when searching using the words "female" or "male." Other suggestions for "female friends" included "female friends photos" and "female friends who are single." On the other hand, a search for "male friends" returned suggestions like "make friends group," "make friends around the world," and even "male friends interested in men."
What does Facebook have to say?
On being confronted about the bikini photos issue, the social networking giant was quick to dismiss it as a bug.
"This is a bug we're working on fixing. We're always working to show people the search results and predictions most relevant to them," Facebook told The Fast Company.
However, the social network clarified later that it wasn't actually a bug; rather, it is the way the search feature works on the platform. Facebook explained that auto suggestions are based on recent popular searches on the platform. Thus, even though you might never have searched for your female friends' bikini photos, according to Facebook, many on the platform do, and that is why everyone is getting this auto suggestion. The company also explained that although the search suggestions are based on what users are searching for on the platform, it does not reflect the actual content available on t he social network.
"We know that just because something doesn't violate our Community Standards doesn't necessarily mean people want to see it, so we're constantly working to improve search to make sure predictions are relevant to people," the social networking giant said.
Is Facebook's Graph Search to blame?
Despite Facebook's explanation, security researcher de Ceukelaire described the Facebook bikini photos issue as "sexist," while others labeled it as "creepy" and a "violation of women's privacy." A point worth noting is that there were reports last year linking Facebook to an app called Pikinis. The app allowed users to search for photos of their Facebook friends wearing bikinis.
De Ceukelaire is a popular name in the hacker community, thanks to his unique methods of exposing security and privacy loopholes in online services. A couple of years ago, he was able to find Melania Trump's personal email address using Facebook's private search functionality. He also searched for the names of expired domains in Donald Trump's previous tweets and redirected those domains to a video celebrating his hometown of Aalst, Belgium.
He also operates a site called StalkScan.com, which informs users about the information their Facebook profile is leaking. Facebook's advanced Graph Search tool, which debuted in 2013, is primarily responsible for such leaks. The tool allows users to search for social data using queries in normal language. Although Facebook has scaled back the tool and also made it difficult to access, it still is available publicly.
"I can't believe this feature is still working," de Ceukelaire told TNW. "Nobody needs this."
Updated on