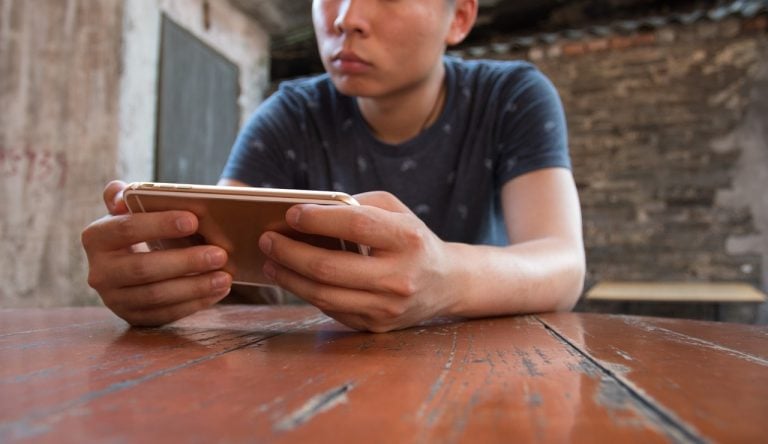 Canceling app subscriptions on the iPhone has never been easy. The option to manage app subscriptions is buried deep inside the Settings, making it harder to locate. Now Apple has tweaked the setting for good and made it easier for users to manage and cancel app subscriptions on their iPhone.
How to manage and cancel app subscriptions on the iPhone
Until now, getting to the "Manage Subscriptions" option was tricky because users had to dive deep into the Settings app. Even then there was no surety that users would locate the place which allowed them to manage their app subscriptions on their iPhone. Although the option was accessible via the Settings app and the App Store, it took some time to reach the subscriptions part. For instance, in the Settings app, you had to tap iTunes & App Store > Apple ID > View Apple ID and then scroll down to the bottom to find the "Manage Subscriptions" option.
Finding the same option was easier in the iOS App Store app, but still not as easy as on the Google Play Store. In the App Store, you had to tap your profile icon, select "Apple ID," and then scroll down to the bottom to find the option. In the Play Store, the option to manage subscriptions is located in the top-level navigation section, meaning no scrolling and no extra taps.
ValueWalk's July 2022 Hedge Fund Update: Tiger Cub Hedge Fund Shuts Down
Welcome to our latest issue of issue of ValueWalk's hedge fund update. Below subscribers can find an excerpt in text and the full issue in PDF format. Please send us your feedback! Featuring Andurand's oil trading profits surge, Bridgewater profits from credit, and Tiger Cub Hedge Fund shuts down. Q1 2022 hedge fund letters, conferences Read More
Now with the latest iOS update, Apple has simplified the whole process. In just a few taps, you can manage or cancel app subscriptions on your iPhone. First, go to the App Store and then select your profile photo. Next, select the new "Manage Subscriptions" option, and that's in.
As of now, Apple has not simplified the process in iOS's main Settings. Hopefully the company will update that as well.
A useful change for users
It's a small but important change from Apple. As more and more apps follow a subscription model to generate revenue, it is important for users to be able to easily manage those subscriptions. Many app reviews suggested users don't know how to manage their subscriptions. Many believe they need to contact the app developer to cancel their app subscriptions on their iPhone.
Hopefully the new update from Apple will change all this and make users aware of the options they have for managing their app subscriptions. The change was first spotted by MacStories Editor-in-Chief Federico Viticci, who shared it on Twitter.
Apple recently made a change (seems iOS 12.1.4 and 12.2 beta) to make it easier to manage subscriptions for iOS apps.

Now you just need to open the App Store, tap your profile, and choose 'Manage Subscriptions'. pic.twitter.com/4PtxvAQjTm

— Federico Viticci (@viticci) February 13, 2019
It is not clear exactly when Apple introduced this change because it made no announcement about it, nor is anything mentioned about it in the recent release notes. Viticci said the new option arrived in the iOS 12.1.4 and iOS 12.2 betas, but others say otherwise.
Some say the new "Manage Subscriptions" button appeared in iOS 12.1, but others claim the new button didn't appear for them even in the latest iOS 12.1.4 update. Such conflicting reports suggest the new option is being rolled out gradually.
How it helps Apple
The new, easier way to manage and cancel app subscriptions on the iPhone is part of Apple's bigger push toward the subscription-based app model. In April 2017, it was reported that Apple spoke with developers about developing subscription-based app business models. Such a strategy helped Apple add another sustainable source of revenue, both for itself and developers.
Even now app subscriptions are a significant driving force in increasing consumer spending on the iPhone. Sensor Tower reported recently that U.S. iPhone users spent an average of $79 on apps in 2018, a jump of 36% from the previous year. Although the majority of the increase in spending is due to mobile gaming, subscription-based apps are playing a bigger role now.
The latest update could also be part of Apple's plan to push its Services business ahead. The company is counting heavily on its Services business to boost its revenue going ahead following a drop in iPhone sales. Apple's Services segment is expected to eventually overtake the iPhone as its primary growth driver.
Moreover, there are reports that the company is working on adding several new services, including premium Apple News subscriptions and original TV and movie content platform. Apple is rumored to be planning to unveil the new service at an event on March 25 at the Steve Jobs Theater.
Updated on