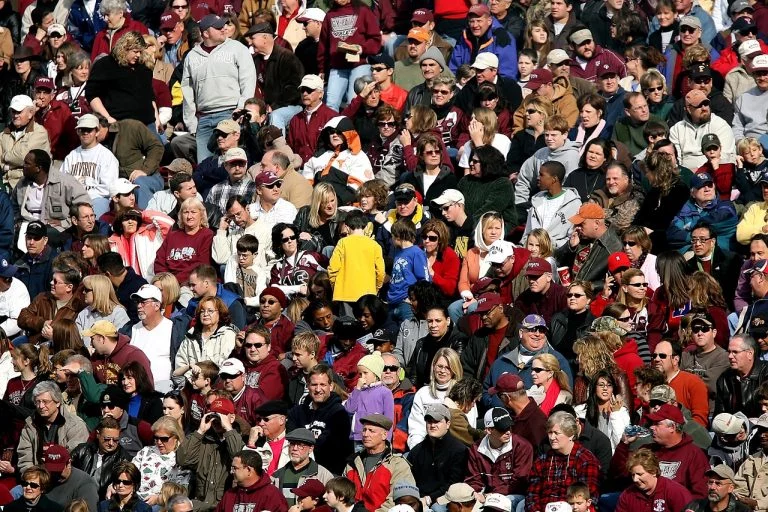 Cities in developing countries continue to attract more and more people, though most of them have limited space. The skyrocketing population in urban centers has led to more people living in per square kilometer area than before. For jobs, protection, convenience, opportunities, or some other reason, a bunch of strangers agree to live in close proximity, even when it gets annoying and inconvenient. Here we take a look at the top 10 most overcrowded cities in the world.
Top 10 most overcrowded cities
It's not always easy to determine the population or population density of cities across the globe. Some surveys take into account the greater metropolitan area including the adjacent suburbs while others consider only the population within the "city proper." For instance, the United Nations' Demographic Yearbook includes data for the city proper, which makes Manila the most densely populated city on the planet.
This ranking of the world's most overcrowded cities is based on data from Demographia World Urban Areas, released in 2018. It includes some cities you might never have heard of. Demographia estimated the current year population based on data from the United Nations, satellite images, and national statistics authorities. The ranking was prepared after analyzing 1,758 urban centers of all sizes from across the world.
David Abrams Explains How To Value Stocks
Continued from part one... Q1 hedge fund letters, conference, scoops etc Abrams and his team want to understand the fundamental economics of every opportunity because, "It is easy to tell what has been, and it is easy to tell what is today, but the biggest deal for the investor is to . . . SORRY! Read More
10- Malegaon, India
Malegaon is located in the Nasik district of Maharashtra. Malegaon is famous for its power loom textile industry. It has a population of 720,000 crammed in an area of just 31 square kilometers. Malegaon has a population density of 23,200 per square kilometers.
9- Vijayawada, India
Vijayawada is a beautiful city located on the banks of Krishna River, surrounded by hills. It is located only about 10 miles from Amaravati, the upcoming capital of Andhra Pradesh. Research firm McKinsey recently described it as the "Global City of the Future." It has a population of 1.9 million and an area of 80 square kilometers, which means its population density stands at 23,700 per square kilometers.
8- Tshikapa, Dominican Republic of Congo
Tshikapa is a city you might not have heard of before, but it features among the most overcrowded cities on the planet. It's located in Kasai district at the confluence of the Tshikapa and Kasai rivers on the Angolan border. Its population has exploded from 38,000 in 1970 to 810,000 in 2018. It has a population density of 24,100 per square kilometers.
7- Hong Kong, Hong Kong SAR
Hong Kong is a Special Administrative Region of China and a global financial hub. It has an area of only 285 square kilometers but a population of 7,380,000. According to Demographia, it has a population density of 25,900. Despite its limited area and immensely high population, Hong Kong efficiently manages its local population as well as the rising number of tourists. Fionnuala McHugh of The Telegraph described it as a "combination of the urban, the rural and the maritime."
6- Macau, Macau SAR
Another one of China's Special Administrative Regions has found a place among the world's most overcrowded cities. Macau is the gambling capital of Asia. It was a Portuguese colony for centuries before Portugal transferred it to China in 1999. Macau has a per-capita income of $91,000, making it one of the richest territories on the planet. As per Demographia, its population is 675,000, spread over an area of just 26 square kilometers. Macau's population density is 26,100.
5- Mumbai, India
The financial capital of India and the home of Bollywood has a population of 23.26 million. According to Demographica, Mumbai's population density is 26,400 per square kilometers. The slum areas of Dharavi have as many as 200,000 people living in a square kilometer area. The slum neighborhoods of Mumbai occupy just 8% of its geographic area but a disproportionately high percentage of its population. Mumbai happens to be the richest city in India with a GDP of above $280 billion. The city is home to 28 billionaires.
4- Surat, India
Located in the western state of Gujarat, Surat is known worldwide for its diamond and textile industries. At 26,600 per square kilometers, its population density is only slightly higher than Mumbai, making it one of the most overcrowded cities in the world. According to Demographia, Surat has a population of 6.2 million. Surat is also one of the world's fastest growing cities.
3- Al-Raqqa, Syria
Also, known as Raqa, it has a population density of 27,200 and a population of 845,000. It is located on the northeastern bank of the Euphrates river. The city was captured by the Syrian opposition in 2013 during the Syria civil war. Islamic militant group ISIS later gained control of Al-Raqqa, making it their de facto capital in 2014. The United States, Russia, and many other countries had launched airstrikes on the city to free it from ISIS.
2- Mogadishu, Somalia
Mogadishu, also known as Hamar, is the capital and most crowded city of Somalia. As per Demographia, it has a population of 2.6 million and the population density of 28,600 per square kilometers. Mogadishu's demographic makeup has changed significantly in recent years due to the civil war, though it remains a multi-ethnic city. Safety and security is still a major concern for people living in Mogadishu.
1- Dhaka, Bangladesh
The capital of Bangladesh has ranked consistently as the world's most overcrowded city for the last few years. It holds 17.4 million residents in an area of 368 square kilometers. According to Demographia, its population density is 47,400 per square kilometers, much higher than any other city on the planet. The Economist Intelligence Unit has ranked it among the world's "least liveable cities" due to its excessive population and not so good living conditions. According to the Bangladeshi government's estimates, Dhaka's population increases by at least 1,418 people every day.