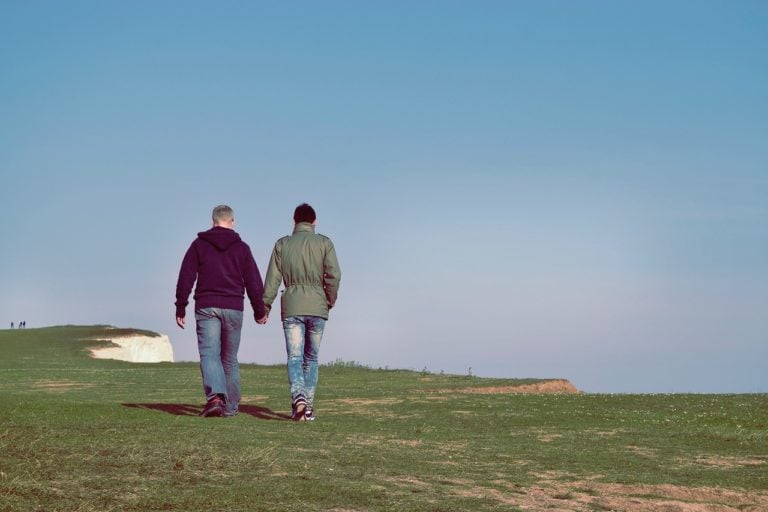 Supreme Court's Majority Ruling Against Gays Could Portend Trend 
WASHINGTON, D.C.  (January 22, 2019) – Today's decision by a majority of the U.S. Supreme Court, to allow broad restrictions on transgender people in the military to remain in effect, could portent similar rulings by the high court in areas such as discrimination in hiring and promotion, adoption, and regarding their use of restrooms, showering and changing facilities, suggests public interest law professor John Banzhaf, whose proposal for dealing with transgender restroom conflicts has been widely reported.
Permitting President Donald Trump's restrictions on transgender people to remain in effect while the underlying issues are litigated is not a final decision resolving the underlying issues, but does suggest that those arguing for additional legal rights for transgender people may not find the Supreme Court very receptive to their underlying arguments about rights, dignity, privacy, etc., says Banzhaf.
This AI-Powered Emerging Hedge Fund Manager Is Blazing A New Path
Investment strategies used by hedge funds have evolved over the years, although the biggest changes have come in the use of computers to develop portfolios. Rosetta Analytics is a woman-founded and woman-led CTA that's pioneering the use of artificial intelligence and deep reinforcement learning to build and manage alternative investment strategies for institutional and private Read More
Q3 hedge fund letters, conference, scoops etc
This is especially true, he says, since today's order was signed by a majority of the justices, and followed a very recent unanimous decision by the U.S. Court of Appeals for the District of Columbia which likewise dissolved an existing injunction protecting transgender people in the military.
Meanwhile, a variety of courts have ruled on - or are now wrestling with - issues related to whether federal laws prohibiting discrimination based upon "sex" refer only to biological or anatomical sex, or whether these protections - in the workplace, in restrooms, and elsewhere - apply to people who claim their gender identity is different from that indicated by their genitals.
Although these cases involve other legal issues of statutory interpretation, the extent to which courts must defer to agencies in defining legal terms, etc., an underlying jurisprudential issue is whether people should be entitled to additional rights if they claim to be trapped in the body of the opposite gender.
An issue which appears to have generated more strong feelings than others is whether anatomical males should be entitled, based simply upon their own unsubstantiated claim that they are transgender, to use every restroom made available to girls and women in schools and other public places.
The issue seems to have ignited a firestorm, in part because it involves issues of possible bullying and physical violence, as well as sexual assaults and traditional notions of gender-based privacy.
The positions of the two opponents seem to be diametrically opposed.
Some states and school boards have required that students use only restrooms which match their gender at birth or their anatomical gender today (which may be different for transgender persons who have undergone genital surgery).
On the other hand, transgender advocates have argued that every person claiming to be transgender should be able to use any and all restrooms of their choice in a school building or similar facility.
But Professor Banzhaf has proposed a widely-discussed alternative compromise solution which might satisfy advocates on both sides, and be consistent with protections provided in other legal areas.
He suggests that instead of permitting any student claiming to be transgender to use any restroom he chooses, we should simply use the same legal standard applied in other similar situations, and require only that a school must make a "reasonable accommodation" to their interests.
As an example of the principle, religious beliefs are protected under Title VII by requiring that there be a "reasonable accommodation" to them.  A similar scope of protection is provided by various Religious Freedom Protection Acts [RFPA] which are designed to protect religious interests.
Under them, deeply religious persons are not granted absolute freedom to practice their religious identity and beliefs no matter what the consequences to others; rather, they are entitled to no more than a reasonable accommodation to their desires based upon religious convictions.
As an even better example, a  reasonable accommodation standard is applied to protecting the interests of those with disabilities under the Americans With Disabilities Act [ADA], says Banzhaf.
Thus, the fundamental right of a person with disabilities to enter and use a building is protected, but handicapped students do not have an absolute right to use each and every entrance and exit which may be available to others.
Instead, the school need only make a reasonable number of entrances and exits accessible to wheelchair users, notes Banzhaf.
Similarly, a school does not have to provide wheelchair access to all classrooms to adequately protect the rights of students in wheelchairs if there are a sufficient number of wheelchair-accessible classrooms to accommodate the small percentage of wheelchair-using students who do need them.
Using the same principle, schools would have to provide a reasonable accommodation to transgender students and their desire not to be forced to use a restroom contrary to their gender identity.
Schools could satisfy this standard by providing enough single-user restrooms to reasonably satisfy the requirements of the tiny percentage of students who are transgender.
This, he argues, might adequately protect their rights without opening up all female restrooms to anatomical males who might simply claim to feel female.
Some transgender advocates have argued that this is unfair because not permitting students to share restroom facilities according to their desires interferes with bonding, friendships, mental image, etc.
But Banzhaf notes that while some high school male sports teams today include girls (e.g. a female place kicker on a male football team), they are not permitted to share restroom facilities with the guys in the hopes of promoting bonding, team spirit, etc.
In other words, suggests Banzhaf, interests in bonding, etc. sometimes must give way to traditional notions of gender privacy, and concerns about voyeurism, sexual assault, etc.
JOHN F. BANZHAF III, B.S.E.E., J.D., Sc.D.
Professor of Public Interest Law
George Washington University Law School,
FAMRI Dr. William Cahan Distinguished Professor,
Fellow, World Technology Network,
Founder, Action on Smoking and Health (ASH),
2000 H Street, NW, Wash, DC 20052, USA
(202) 994-7229 // (703) 527-8418
http://banzhaf.net/ jbanzhaf3ATgmail.com  @profbanzhaf