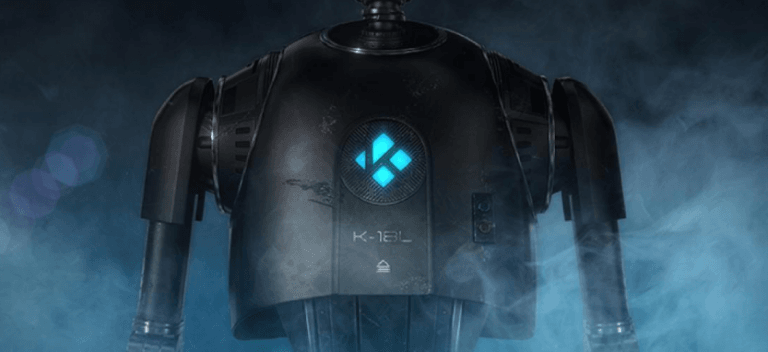 The Kodi 18 Leia had been under development for a long time. A large number of fans who couldn't wait for the final build had downloaded the beta versions or release candidates to try out new features. For the uninitiated, Kodi is an insanely popular and useful open-source media player that allows you to stream movies and TV shows. The developers had promised to release Kodi 18 Leia by the end of 2018. They might have missed the self-imposed deadline by a few weeks, but fans are happy that the Kodi 18 Leia download is finally live!

Here's the Kodi 18 Leia download link
After a "long gestation" period, the software is available to download on all supported platforms including Windows, Mac, iOS, Android, Linux, and others. If you want to try it out, here is the Kodi 18 Leia download link. Go there and choose your platform to download it. It brings a host of new features, improvements, and changes over the Kodi 17 Krypton. The Windows Store and Xbox versions are currently going through the approval process, and would become available shortly.
Kodi 18 Leia took developers longer than they had originally planned. But given the number of new features and improvements, it appears to be worth it. As many as 36 developers worked on the project for more than two years before putting the final Kodi 18 Leia download version out there. They wrote about 500,000 lines of code and removed hundreds of thousands of lines to make sure that everything was working smoothly.
London Value Investor Conference: Joel Greenblatt On Value Investing In 2022
The first London Value Investor Conference was held in April 2012 and it has since grown to become the largest gathering of Value Investors in Europe, bringing together some of the best investors every year. At this year's conference, held on May 19th, Simon Brewer, the former CIO of Morgan Stanley and Senior Adviser to Read More
They told fans in a blog post that they would move to a "release early, release often" model for the future versions.
Kodi 18 Leia gets a bunch of new features
Now let's take a look at all the features the latest version brings. One of its biggest highlights is the Android Leanback suggestions, which allows Kodi to fill your Android TV home screen with content suggestions. Users can also search for content on their Android TV using Google Assistant voice control.
Another feature called Retroplayer gaming adds support for emulators, game controllers, and the requisite ROMs. The Kodi 18 Leia also supports digital rights management (DRM) decryption, which allows you to make your subscription-based services available to Kodi. Also, the music library has been revamped to offer better filtering, enhanced artwork, faster API access, and artist sort name.
Developers noted in the blog post that Kodi 18 Leia offers better support for 4K, 8K, and HDR content. The playback improvements also ensure that playing videos gets more attention from the processor and GPU than before. They have also improved the way live TV works. Among other things, the interface has been updated with fresh image resources and keyboard layouts for more languages.
With Kodi 18 behind them, developers have some big plans for Kodi 19. They plan to integrate Python 3 with the media software. Kodi currently supports Python 2.7 to run add-ons. Python 3 doesn't offer backward compatibility, meaning it doesn't support earlier versions. Kodi 18 will accept add-ons compatible with Python 2 and 3. But Kodi 19 will accept Python 3 only add-ons to its repositories.
In the past, many people have criticized Kodi for encouraging privacy. It's worth pointing out that Kodi is just a media player that doesn't host any content. It's legal to download and use. But some third-party developers build add-ons that let users access illegal or pirated content. That's why the media player has found itself in a storm of piracy debates. Original content creators have been targeting Kodi add-ons that let users access pirated content. Recently, a Kodi add-on developer site called Team Illuminati was shut down after repeated warnings from copyright holders.
Updated on