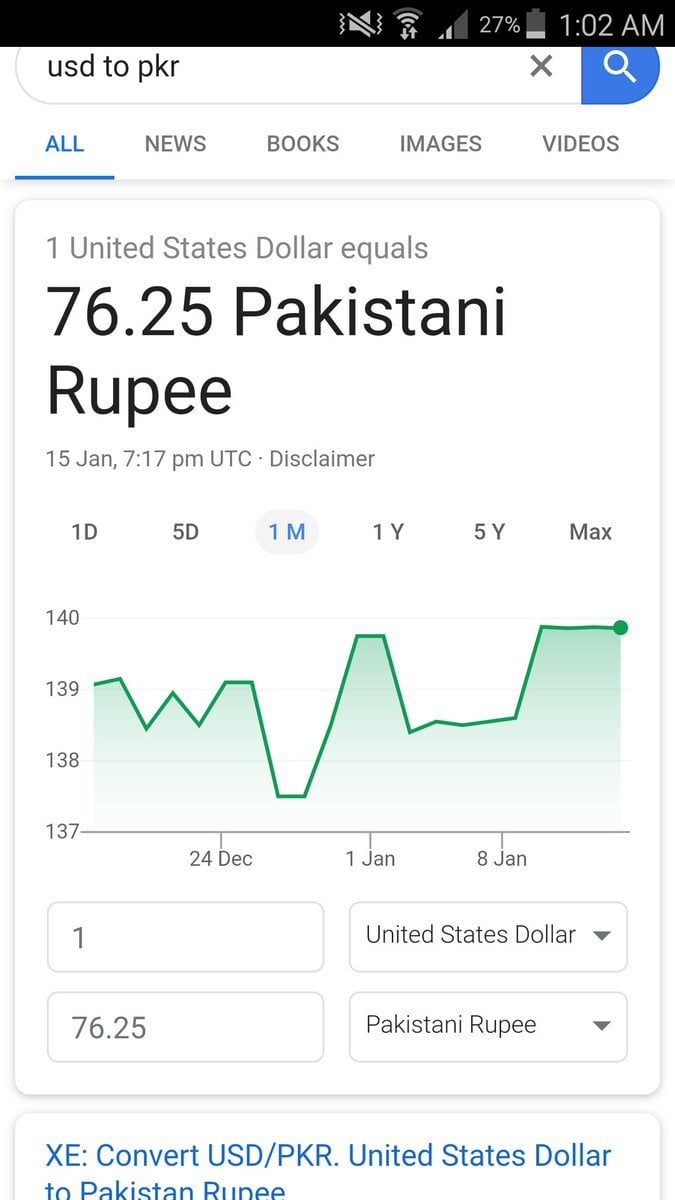 UPDATE: Google has corrected itself and things (United States Dollar vs Pak Rupees) are back to normal

If you've been checking exchange rate for Pak rupees, you've probably been shocked to see what Google has to say. If you google "USD into PKR," you'll see that supposedly, you can exchange US$1 for 76.25 Pak rupees. The real exchange rate is supposed to be closer to US$1 for 139.885 Pak rupees.
Trying to change USD into PKR?
Twitter is quickly filling up with tweets about the false exchange rate for Pak rupees.
How A Weakening PE Market Serves As Another Sign Of A Weakening Economy
Amid the turmoil in the public markets and the staggering macroeconomic environment, it should come as no surprise that the private markets are also struggling. In fact, there are some important links between private equity and the current economic environment. A closer look at PE reveals that the industry often serves as a leading indicator Read More
Google 'USD or GBP into PKR' right now and you will be amazed to see the new rate lol (Google glitch)#Dollar #Pound

— Sheeraz Raza (@SheerazRaza) January 15, 2019
We should also point out that it isn't just the transfer from USD to PKR that Google has wrong. The exchange rates for other currencies are incorrect as well. For example, Google shows the exchange rate with pound sterling as 98.19 Pak rupees for every £1, while the real exchange rate should be closer to 179.969 Pak rupees per £1.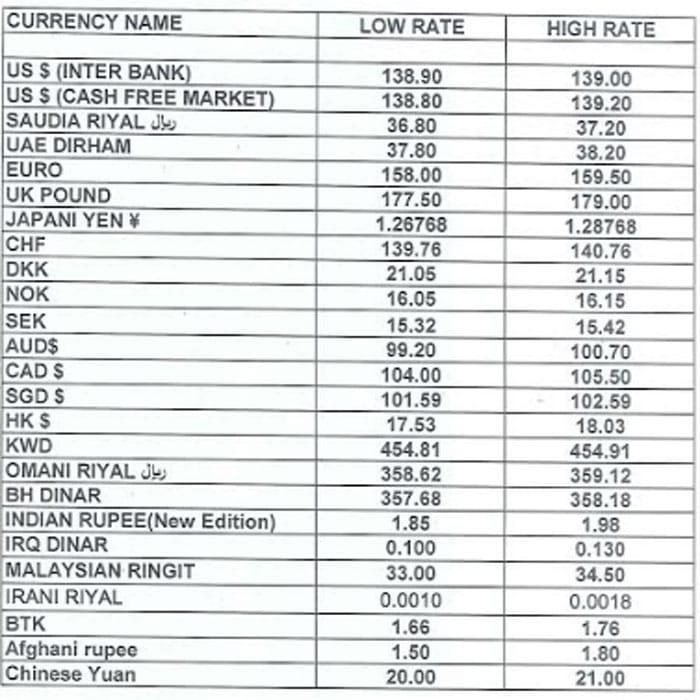 Exchange rate for Pak rupees: Why Google is getting it wrong
An expert source tells ValueWalk that this grossly incorrect exchange rate for transferring USD into PKR is a glitch from Google's source or where it gets its exchange rate information from. It seems pretty clear that this must be what's going on because Bing is showing the same results (Does anyone really use Bing anymore?).
Based on Google's disclaimer, the search giant gets its currency exchange rates from Morningstar and SIX Financial Information. It's unclear exactly where the glitch is occurring, but hopefully people won't just accept what search engines are saying about exchange rates and move forward with transactions without double-checking on them. However, based on the growing number of tweets about the issue, it seems pretty safe to say that many people are aware of the issue with the exchange rate for Pak rupees.
Until the glitch is fixed, we recommend using an actual website rather than Google's quick search. XE seems to be showing the correct exchange rates for USD into PKR.
Hopefully this won't be too much for those who feel too lazy to click on a link in the search results (note our sarcasm).
Updated on