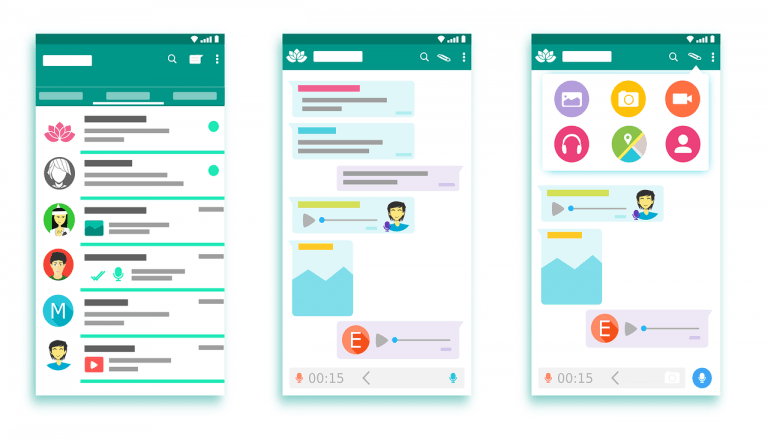 Google's Android 9 Pie software has been around for quite a while, though more than 99% Android devices still run the older versions of the software. Anyway, the search engine giant is working on the next-gen Android Q software, which is expected to come out later this year. Google traditionally releases the Developer Preview of its new software versions in March, but commits posted on the Android Open Source Project (AOSP) suggest the search engine giant is going to give telecom carriers more power than before.
Carriers will have tighter control over your phone, thanks to Android Q
Folks at 9to5Google spotted four commits that were each titled "Carrier restriction enhancements for Android Q." The source code suggests Google is going to give carriers more tools to SIM lock your phone. The Android Q will allow telecom carriers to specify the "allowed" and "excluded" networks, outlining what SIM cards would and won't work on a particular smartphone.
The software will allow carriers to block even virtual networks that run on the same towers as the main carrier. For instance, an Android 9 Pie phone locked to AT&T should also work on Cricket, which uses the same towers as AT&T. But with Android Q, primary carriers such as AT&T will have the option to block your phone from using MVNOs such as Cricket.
Hedge fund managers present their best ideas at Robinhood [In-Depth]
The latest Robinhood Investors Conference is in the books, and some hedge funds made an appearance at the conference. In a panel on hedge funds moderated by Maverick Capital's Lee Ainslie, Ricky Sandler of Eminence Capital, Gaurav Kapadia of XN and Glen Kacher of Light Street discussed their own hedge funds and various aspects of Read More
9to5Google reports that Google is also making changes to restrictions on dual-SIM smartphones. Currently, carriers can set restrictions for each SIM slot individually. With Android Q, telecom operators will also be able to lock out the second SIM slot unless there is a supported SIM in the first slot. This restriction can be applied immediately. You won't be able to circumvent it by restarting the phone or doing a factory reset.
Fortunately, users will be able to make emergency calls as expected despite all these restrictions. From a user's perspective, carriers will have too much control over their network choices. The changes in Android Q might not have a huge impact on users because SIM locking has been around for years.
If these restrictions are rolled out with Android Q, it may prompt more users to buy unlocked phones to avoid the restrictions. Google seems to be working in the interest of wireless carriers, at least in this case. All four commits in the Android source code have been merged, which means there is a good chance the restrictions would be part of the stable release.
Other features coming with Android Q
The Android Q software is expected to be released to public in the second half of 2019 with the launch of new Google Pixel smartphones. A few days ago, XDA Developers leaked an Android Q developer build, revealing some new features. According to the leak, the new software will have system-wide Dark Mode. Users will be able to enable it from Display settings. It will also have an Automatic option where the Dark Mode will turn on automatically based on the time of the day.
The current Android 9 Pie includes a Device theme that updates the launcher, the Quick settings, and many other elements. Enabling Dark Mode in Android Q will turn the entire interface black. It is also expected to have a Desktop Mode. Google is also improving the Permissions settings to improve user privacy. Users will be able to give apps location access only when the said app is in use.
The developer build leak shows the App Info screen has also been redesigned. It will have Material Theme elements such as force stop, a new row of buttons, an uninstall button, and another button for launching the app. The Android Q software is expected to bring a lot more changes when it's released to the public later this year.