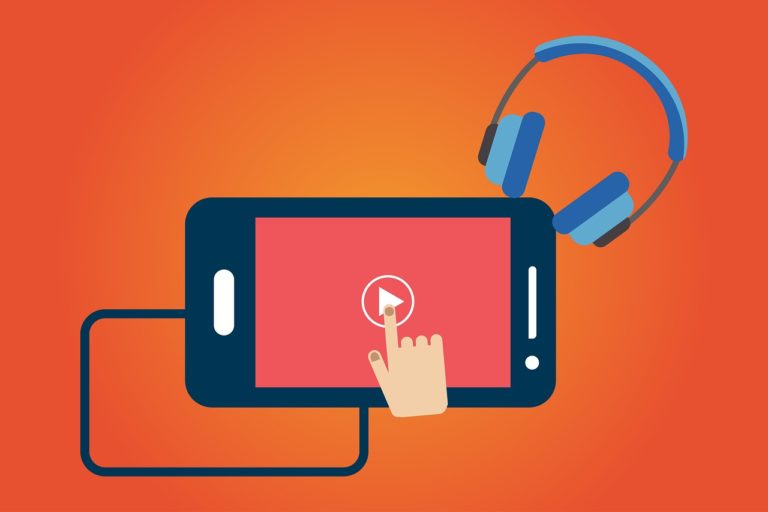 Analysts comment on Netflix Inc (NASDAQ:NFLX) 4Q results and confident 1Q19 paid net additions guidance.
BAML
NFLX 4Q results were positive, in our view, as total and in particular the crucial international net adds came in well above Street expectations and guidance. Netflix's 7.3mn international net adds came in 19% above the Street at 6.1mn and grew from 5.2mn in 4Q17, showing NFLX is far from peak international net additions. In our view, this mitigates FX-related weakness in 4Q revenue and 1Q top-line guidance (both hit with 6 pts of FX headwinds). Positive sub numbers were marred somewhat by slight FX driven rev/op. inc. misses ($4.2bn/$216mn vs the Street's $4.2bn/$219mn). FCF burn remained elevated at $1.3bn (+151% y/y) but in-line with prior guidance, and expectations.
Alluvial Fund May 2021 Performance Update
Alluvial Fund performance update for the month ended May 2021. Q1 2021 hedge fund letters, conferences and more Dear Partners and Colleagues, Alluvial Fund, LP returned 5.4% in May, compared to 0.2% for the Russell 2000 and 1.0% for the MSCI World Small+MicroCap . . . SORRY! This content is exclusively for paying members. SIGN UP Read More
Q3 hedge fund letters, conference, scoops etc
Credit Suisse
Netflix reported very strong global net adds of 11.356m, a full 1.606m ahead of our above-Street estimate and by far the highest result in its history. Broad-based growth was helped by mgmt.'s efforts in film, coproductions (covering 140 of their '18 series), and bundling by distributors. Revenue was just in line at +27% Y/Y; currency headwinds offset the sub beat (international ASPs were -3% Y/Y vs. +6% ex-FX), while EBIT was $11m better at $216m and FCF $234m better at $-1.315b.
KeyBanc
Global net additions of 11.4M exceeded our estimate of 9.4M while ASP was 1% below our expectation. With that dynamic, revenue of $4.19B was in line with our estimate while contribution margin of 17.3% beat our estimate of 16.9% and led to further upside in operating income. EPS was $0.30 vs. our $0.23.
Macquarie Research
The price increase announced this week should drive earnings upside this year and beyond.
Morgan Stanley
Global paid net additions in 2018 of 28.6mm were up over 30% from 2017 and up 75% from 2015 levels. This is worth noting because the world is not standing still, and the capital investment by both traditional competitors (TV networks) and streaming-first platforms (Amazon, Hulu, YouTube, NowTV) has ramped as materially. Finally, this is also happening while Netflix has raised prices with ex-FX ARPU on a blended basis growing at a high-single digit CAGR from 2015 to 2019. In aggregate, these results coupled with Netflix's confident 1Q19 paid net additions guidance (+8.9mm, up 8% YoY) despite landing a +13-18% price increase in the US and also in parts of Latin America, give us further confidence that the competitive moat is widening.
Needham
We wonder (borrowing from Winston Churchill), whether this is the beginning of the end or the end of the beginning for NFLX. On 1/1/19 NFLX lost most of its Disney content. This, coupled with NFLX's meaningful price increase in the US, lowers the price/value ratio. Additionally, T and DIS have announced they will launch competing SVOD services by 4Q19, plus NBC in 2020, not to mention AMZN and AAPL's new streaming services. NFLX was early and paid the highest customer acquisition cost to educate audiences about the value of OTT. We expect new entrants to target NFLX's users directly because it is cheaper than converting a new household to OTT. We worry NFLX marketing costs will rise dramatically in FY20 and FY21 because T, DIS & NBC have free access to US TV audiences, whereas NFLX must pay for media.
Nomura
Net adds were roughly in line domestically, and ahead of expectations in international, driven by broad-based geographical strength and a solid 4Q18 content slate. Operating margins dipped to 5% in 4Q18, which was in line with the company's guidance. All in all, the quarter was fairly clean; management's language on cash burn was consistent with prior commentary, indicating that investment in content is still top of mind. The company noted that price increases can be expected in some regions every quarter, leading to consistent ASP growth of mid-single-digits YoY. Our questions remain on the ramp of competing products and their effects on Netflix's pricing power and engagement trends; however, these are longer term dynamics which we do not expect to resolve in the next 12 months. In the coming quarters, we look to gain deeper insight into how new CFO Spencer Neumann manages the company's investment cycle. We think shares are fairly valued, given that Netflix is trading at a premium to its peer group as well as its own historical multiple. We are increasing our estimates to account for the US price increase and raising our target price to $320.
Stifel
Netflix reported 4Q subscriber results that came above guidance for both domestic and international total / paid net subscriber additions. The company added over +11mm total net subs during the quarter and nearly +9mm paid net subs. 1Q guidance, which did not include free trial projections for the first time, beat our above-Street paid net adds estimate by ~700k. Netflix added nearly 31mm total subscribers in 2018 and is on track to reach over 200mm total global subscribers in 2020 with positive FCF potential beginning in 2021. Through 2019, Netflix should experience revenue reacceleration to >30% growth and operating margin expansion to ~15% in 2H:19. We are moderately increasing our subscriber and ASP estimates on continued momentum and to incorporate the U.S. price increase. Our Price Target rises to $400 and we reiterate our Buy rating.
SunTrust
Our year-end 2019 price target of $355 is based on based 10% cost of equity and 6% terminal growth together equating to 29x terminal FCF versus 23% terminal FCF growth (1.3x FCF PEG for subscription business).
Key risks to our rating and price target include 1) FX, which should weigh on international ARPU, 2) rising rates, as we expect NFLX to remain a borrower in the debt market for several more years, and 3) competition, which will increase (and make price increases more challenging) as HBO gets increased investment under its new parent, as Apple ramps its video strategy, as vMVPDs and other aggregators/TV guides/operating systems proliferate (Hulu TV, YouTube TV, Amazon Prime Video, Roku), and of course as Disney launches its SVOD services in late 2019. Incrementally, 4) NFLX will have a new CFO, which brings some uncertainty around guiding practices, transparency, etc.
UBS
In analyzing NFLX's Q4'18 EPS report, we point to some key narratives that should continue to drive stock performance (despite its strong YTD +32% start): 1) continued strong paid subs momentum in both US and international; 2) content success (now with some engagement disclosure) demonstrates how investing in content drives a "flywheel" of engagement, sub growth & new content creators looking to partner; & 3) potential for scale of revenue (driven by pricing & subs growth) against content investments to cause a positive inflection in FCF trendline in 2020 and beyond. In addition, we see key investor debates around competition, margin/FCF evolution & runway for growth as better understood after NFLX's marked underperformance in 2H18.