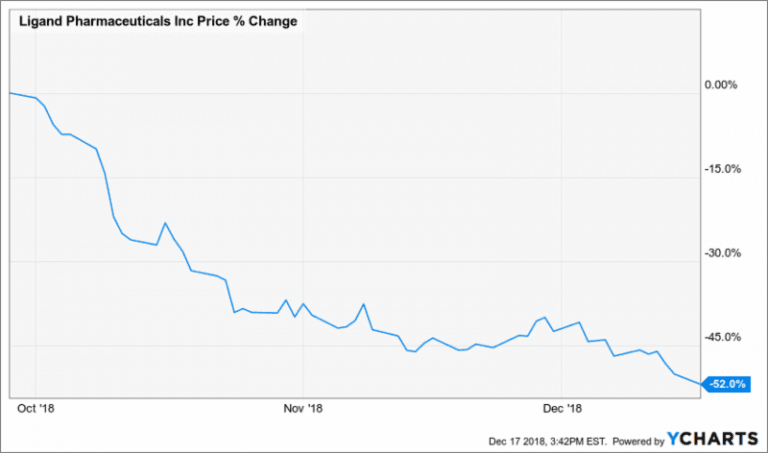 Emmanuel Lemelson of Lemelson Capital who has been accused by the SEC of wrongdoings is not backing down – see his latest email to investors below focusing on LGND
Shares of Ligand Pharmaceuticals (LGND) continued to plunge today, December 17, 2018, falling as much as ~52 percent since September 30, 2018.
Fr. Emmanuel Lemelson has published five research reports, issued 16 articles/press releases, posted 66 tweets, gave 13 interviews, and wrote two letters to Congress, making nearly 1,000 distinct allegations of accounting and securities fraud perpetrated by the company.
This Tiger grand-cub was flat during Q2 but is ready for the return of volatility
Tiger Legatus Master Fund was up 0.1% net for the second quarter, compared to the MSCI World Index's 7.9% return and the S&P 500's 8.5% gain. For the first half of the year, Tiger Legatus is up 9%, while the MSCI World Index has gained 13.3%, and the S&P has returned 15.3%. Q2 2021 hedge Read More
[activstinvesting]
Q3 hedge fund letters, conference, scoops etc
---
On July 17, 2018 Rev. Fr. Emmanuel published an open letter to Congress alleging a multi-year accounting and securities fraud at Ligand Pharmaceuticals the company has since been sued for $3.8 billion by investors, who accused the biotech company of unfairly changing the terms of a bond agreement.
According to the complaint, Ligand unfairly modified the agreement and never filed the required amendment with the U.S. Securities and Exchange Commission (SEC) to deny investors more than $3.8 billion in payouts. If the investors prevail the company could be forced into bankruptcy.
On August 14, 2014 Lemelson Capital Management, LLC published a report outlining the risk of the bond offering, questioned the representations made by the company, and pointing out that the offering may eventually lead to solvency risks.
---
Lemelson's July 17, 2018 letter to Congress alleging fraud at the company, is available online here.
His December 2016 letter to the U.S. Senate Special Committee on Aging, alleging fraud at the company, is available online here.
To read Fr. Emmanuel's original 2014 reports on Ligand Pharmaceuticals, click here and here