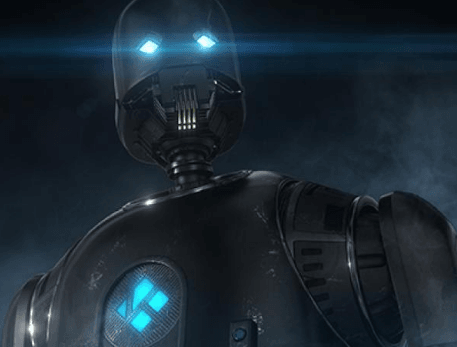 It seems like Kodi v18 Leia has been in development for ages, but we are slowly moving toward the final version after all the beta and alpha versions. Just 10 days after the first Kodi 18 Release Candidate (RC), the development team has released Kodi 18 RC2.
When is the final version coming?
The final version of Kodi 18 does not appear to be too far off.
According to the development team, "The current v18 version has been proven to be quite solid to use as a daily driver for those who were brave enough to try it out."
Exclusive: Dan Loeb's Two New Stock Picks [Q1 Letter]
Third Point's Dan Loeb discusses their new positions in a letter to investor reviewed by ValueWalk. Stay tuned for more coverage. Loeb notes some new purchases as follows: Third Point's investment in Grab is an excellent example of our ability to "lifecycle invest" by being a thought and financial partner from growth capital stages to Read More
RC 2 may be the last version before the final version comes out. In fact, the final version could arrive any day now. The Kodi Foundation was targeting this year for the release, and it appears the developers are well on track to achieve this.
"After two years of hard work by all volunteers, either part of the team or of our great community we can finally say the last steps towards Kodi v18 are being made," the development team said in the post announcing Kodi 18 RC2.
Notable changes in Kodi 18 RC2
Kodi 18 RC2 comes with several bug fixes to ensure that the final release is stable and polished. Full details about the changes are available on the official Github repository for Kodi v8 Leia and the official Wiki page. Kodi's release candidates don't come with any new features, so Kodi 18 RC2 is more focused on stability. The team is working hard to address major technical issues to ensure it is bug-free when millions of people download it.
Kodi 18 RC2 comes with two new fixes for Android. First, the playback on PVR add-ons should be smoother now. Second, users will now be able to assign joysticks in order of MRU. For Linux, a change has been made to login detection, which now uses Dbus.
The development team also improved the performance of the PVR recording sub-menu. The bug which caused add-ons without a version number to crash is also fixed. They also added a new setting which allows users to hide the spoiler text which is visible when previewing movies and TV shows.
Other notable changes include: "Update documentation regarding Python and Skin development: Kodi Doxygen" and "videoPlayer: fix state of a/v players after switching refresh rate."
The team also said that all skins must be updated with each release. For now, the updated skins include Confluence, Pellucid, Rapier, Transparency and xperience1080. The team promises more skins later as they near the final release.
 Ready to download Kodi 18 RC2?
You can download Kodi 18 RC2, but you should take precautions in case something goes wrong because it is still not the final version. To download the APK for Android, iOS, Windows or Mac, head to Kodi.tv/download. Go to the download section, select your platform, and then download Kodi 18 RC2 from the "Pre-Release" tab.
For those updating to Kodi 18, there are a few tips to optimize your experience. You should switch back to the default Estuary skin before updating. Since all skins need to be updated with each release, switching back to the default skin ensures that you get all the available skins once you upgrade. You can install Kodi 18 over the existing Kodi 17, but it is always advisable to back up your Kodi setup before updating because the final version is still not out.
Although the changelog for Kodi 18 is huge, some of the important ones are: app installation support on SD cards for Android; support for speech to text for Android using the on-screen Kodi keyboard; a new game support window for RetroPlayer core and Emulator core; and notable GUI changes for Live TV and PVR.