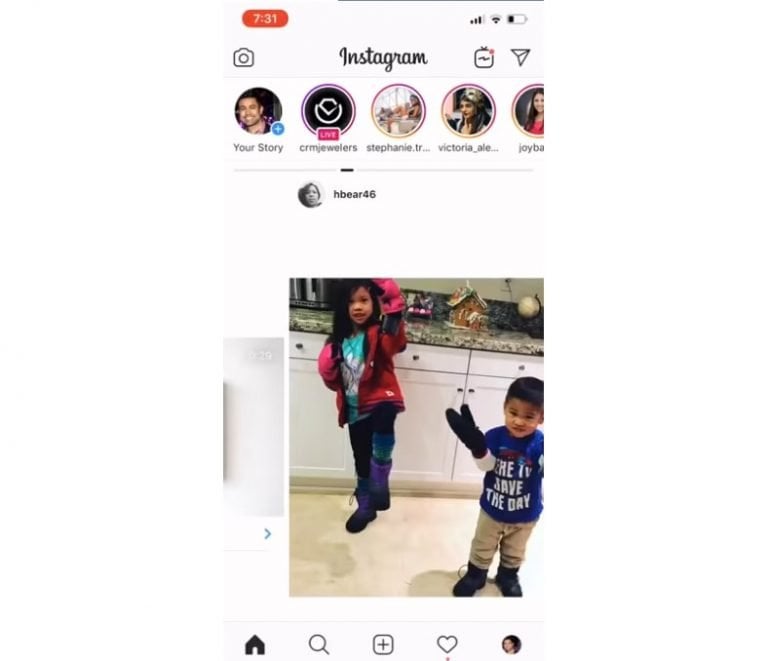 Instagram has rolled out a lot of new features which have changed how users see the app; in some cases, the new features have even caused an outrage. For example, users were pretty unhappy when the photo-sharing platform changed their feeds from listing posts in chronological order to emphasizing popular posts. Now another update has upset users, and Instagram has even apologized for it. The horizontal scrolling update was only in testing, so the company has apologized for pushing it out widely to users, going to far as to call it "a bug."
Instagram's horizontal scrolling update enabled users to check their Explore feed and posts as if you're scrolling through the Stories. TechCrunch reported in October that the company was testing a feature which allowed users to tap to advance through Explore posts. However, no one expected the tap-to-advance feature to appear as a fully-functional feature just days after Christmas. The horizontal scrolling update prevented users from seeing the posts from their friends and idols vertically. Instead, users were forced to swipe horizontally, and it quickly became clear that the feature was too buggy to be rolled out so widely.
The Instagram feed is a sideways swipe now pic.twitter.com/kqPsUvDQ5t

Crypto Hedge Fund Three Arrows Blows Up, Others Could Follow

A few years ago, crypto hedge funds were all the rage. As cryptocurrencies rose in value, hundreds of hedge funds specializing in digital assets launched to try and capitalize on investor demand. Some of these funds recorded double-digit gains in 2020 and 2021 as cryptocurrencies surged in value. However, this year, cryptocurrencies have been under Read More

— Taylor Lorenz (@TaylorLorenz) December 27, 2018
Before long, Twitter was filling up with complaints from annoyed users who said the feature felt awkward. However, Instagram confirmed that it was a bug and tweeted an apology to users after TechCrunch inquired about it.
Due to a bug, some users saw a change to the way their feed appears today. We quickly fixed the issue and feed is back to normal. We apologize for any confusion.

— Instagram (@instagram) December 27, 2018
The company also said the feature is still being tested in the Explore section, just as it was reported in October. Instagram had been testing the feature with a small number of users, but a bug in the app caused the horizontal scrolling update to be pushed out out to a much larger percentage of users.
Instagram head Adam Mosseri was also quick to tweet that the bug was a mistake and that they had been testing the feature with only a small number of users. He added that to fix the app, users just need to restart it.
Sorry about that, this was supposed to be a very small test but we went broader than we anticipated. ?

— Adam Mosseri (@mosseri) December 27, 2018
The tap-to-advance feature was supposed to make it easier to navigate from one post to another, while keeping them full view so users could see them better. The horizontal scrolling feature first shows the author of the post, followed by the content and then the caption. According to TechCrunch, it should be a "sensible and intuitive way to browse," but the bug shows that not many people were pleased with the update. Thus, even if Instagram officially does roll out the horizontal scrolling update to everyone at some point, most users probably won't be happy about it, given all the angry responses.
This video shows how the tap-to-advance feature works.
Updated on