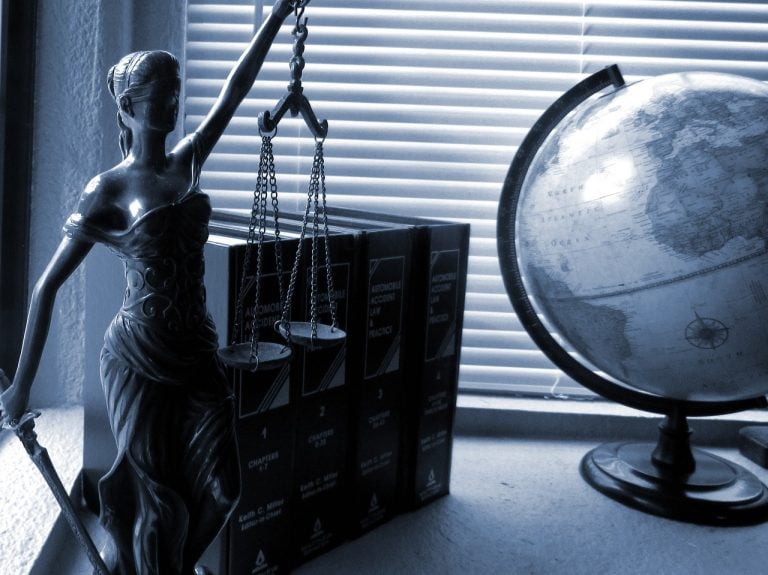 Law School's Top Publication Could Now Have All-White All-Male Board
WASHINGTON, D.C.  (Dec. 20, 2018) –  Harvard University, in a novel legal argument to escape liability for alleged discrimination on the basis of race and sex, has claimed that the Harvard Law Review, the premier publication of its Harvard Law School, is not only completely separate from the University, but, because it receives no federal funding, immune from federal anti-discrimination laws.
Under such a legal premise, the Harvard Law Review could presumably exclude African Americans and females and Jews from its membership, or, at the other extreme, insist that all of its members, as well as the authors it chooses to publish, be African American lesbians who are also atheists, suggests public interest law professor John Banzhaf.
Alluvial Fund May 2021 Performance Update
Alluvial Fund performance update for the month ended May 2021. Q1 2021 hedge fund letters, conferences and more Dear Partners and Colleagues, Alluvial Fund, LP returned 5.4% in May, compared to 0.2% for the Russell 2000 and 1.0% for the MSCI World Small+MicroCap . . . SORRY! This content is exclusively for paying members. SIGN UP Read More
Q3 hedge fund letters, conference, scoops etc
The Harvard Law Review and the Harvard Law School (which is, of course, part of Harvard University) have been sued over allegations of illegal racial and gender preferences for membership and article selection; a suit in some ways similar to the pending suit against Harvard University over its own alleged racial preferences. This new suit was brought by a group called Faculty, Alumni, and Students Opposed to Racial Preferences (FASORP).
A motion seeking to have the law suit dismissed before the plaintiffs can obtain any pre-trial discovery to back up its factual allegations argues that "the Harvard Law Review Association ('HLR' or the 'Law Review') is an independently incorporated and governed legal entity that does not receive federal funds. The Law Review's independent publication policies are not subject to Title VI or Title IX and do not provide a basis for liability against Harvard under those statutes."
In support of this novel argument, Harvard cites two judicial rulings: an "independent dental clinic operated by a clinic instructor at a university was not controlled by the university as required to establish that it was a program or activity' for Title IX purposes," and an "internship program at unaffiliated hospital was not an education program or activity operated by a university."
But by this logic, the Law Review would be free to discriminate against African Americans as well as in favor of them (as the suit alleges).  It - and arguably other student groups likewise affiliated with and permitted to utilize the Harvard name - would likewise be free to discriminate for or against women, for or against Jews, etc., argues Banzhaf.
He suggests that, at the very least, the court would permit pre-trial discovery - including requiring the disclosure of previously secret documents, as well as testimony under oath - to flesh out just how independent the Review is from the University.
The motion to dismiss also argues that the plaintiffs lack legal standing to bring the law suit.
But Banzhaf - who has been able to file and win complaints of discrimination against Blacks, Jews, women, deaf people, and other groups of which he is not a member - suggests that, if necessary, plaintiffs can use novel pleading and the familiar technique of plaintiff shopping to establish their legal standing here.
One of the primary reasons why so many colleges employ affirmative action - sometimes called racial preferences - in their admission process is because of concern that African Americans may suffer because of inferior high schools and/or racial prejudice in high school grading.
But selection for law reviews has traditionally been done on an anonymous and blind grading basis, and the four years at a top university necessary to be admitted to Harvard Law School arguably should go a long way towards eliminating disparities in high school educations, suggests Banzhaf.
In other words, he says, the argument for using racial preferences to obtain admission to a law review is far weaker than any similar argument to use racial preferences in admission to a major university and/or to a top law school.
JOHN F. BANZHAF III, B.S.E.E., J.D., Sc.D.
Professor of Public Interest Law
George Washington University Law School,
FAMRI Dr. William Cahan Distinguished Professor,
Fellow, World Technology Network,
Founder, Action on Smoking and Health (ASH),
2000 H Street, NW, Wash, DC 20052, USA
(202) 994-7229 // (703) 527-8418
http://banzhaf.net/ jbanzhaf3ATgmail.com  @profbanzhaf