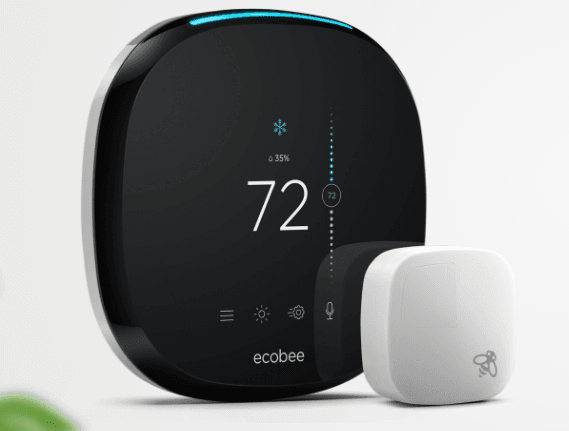 Smart home vendor Ecobee servers are down again. And, if you are one of the affected users and are concerned over this, don't be because it's a planned outage.
Ecobee server down due to planned maintenance work
Ecobee has already informed that its servers will go down today from 2 AM and 6 AM EST due to maintenance/renovation work. The Canadian company informed about the ecobee server plan to be down in a Reddit post.
"We're performing scheduled renovations from 2 AM and 6 AM EST on Thursday, December 6th," read the post.
Canyon Distressed Opportunity Fund likes the backdrop for credit
The Canyon Distressed Opportunity Fund III held its final closing on Jan. 1 with total commitments of $1.46 billion, calling half of its capital commitments so far. Canyon has about $26 billion in assets under management now. Q4 2020 hedge fund letters, conferences and more Positive backdrop for credit funds In their fourth-quarter letter to Read More
Further, the post said that the thermostats would work normally "on the set schedule and by manual adjustment, including all in-progress energy-savings events." As per the post, after the server goes out, the ecobee app, web portal and third-party apps won't be accessible.
Despite the advance intimation by the company, several users started complaining of the ecobee server down issue, assuming the server was down due to some internal issue. Several users took to Twitter to check if the ecobee server down issue was only for them, or if it was a widespread problem.
Down for me too. #firstworldproblems

— John Nobile (@JohnNobile) December 6, 2018
One primary reason why users started inquiring about the issue is that the company suffered a major server and website outage a couple of months back as well. At the time, the service got disrupted for a few hours.
At the time, following the outage, users took to Twitter to report the problem. The company also confirmed the issue while replying to individual tweets. Strangely, the company's website at the time though, confirmed the server going down, and noted that they were working on "some improvements" and assured that the service would be back up soon.
About Ecobee
Ecobee – founded in 2007 – is known for its smart thermostats, and recently, the company came up with the Switch+ smart light switches. The Switch+ features built-in far-field voice technology and the Alexa Voice Service to give customers easy access to "information, entertainment and intuitive control."
"With ecobee4 and now ecobee Switch+, voice literally weaves into the very fabric of your home, taking us one step closer to a whole home voice reality, which is proving to be the future of the smart home," ecobee President and CEO Stuart Lombard said while announcing the Switch+ in March of this year.
In March, the company also closed $61 million Series C funding round. The funding was led by Energy Impact Partners, while other institutional investors were Thomvest, Relay Ventures, Amazon Alexa Fund, North Leaf Capital Partners, Export Development Bank of Canada, Ontario Capital Growth Corporation, Tech Capital and GXP – Great Plains Energy. Including this round, ecobee's total funding to date is $190 million.
Ecobee's smart thermostats support software and systems from Samsung, Amazon, Google, Apple and IFTTT. Moreover, it sells its devices on Amazon and physical stores like Home Depot, Lowe's, Apple and Best Buy. Its smart thermostat has emerged as a formidable rival to Nest. The Canadian company claims to hold a third of the smart thermostat market.