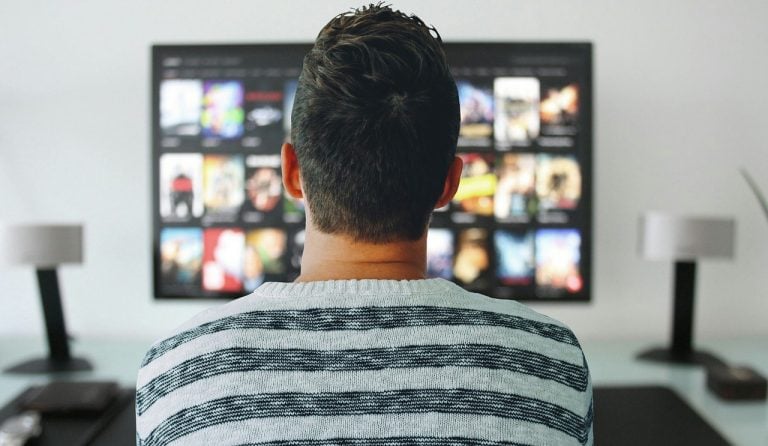 Netflix has tons and tons of awesome content that you can stream anytime. The company also spends close to $10 billion a year on original content – the content you won't find anywhere else. House of Cards was its first major success, and since then Netflix has released dozens of original TV shows to keep you hooked. Here we take a look at the top 10 best original Netflix series you can binge watch.
Top 10 best original Netflix series
10- Unbreakable Kimmy Schmidt
https://www.youtube.com/watch?v=YMdo_0H1thU
Unbreakable Kimmy Schmidt is one of the most popular classic comedies on Netflix. It has been nominated many times for the Outstanding Comedy Series Emmy Awards. Kimmy Schmidt, portrayed by Ellie Kemper, is trapped in the basement of a polygamist cult leader along with three other women. They were rescued by the police after 15 years. She then heads to the New York City to work as a nanny for a socialite. It's funny and heart-touching to see Kimmy adjust to the modern life of hashtags, Instagram, and emojis.
Why The Term 'Value Investing' Is Redundant
What does value investing really mean? Q1 2021 hedge fund letters, conferences and more Some investors might argue value investing means buying stocks trading at a discount to net asset value or book value. This is the sort of value investing Benjamin Graham pioneered in the early 1920s and 1930s. Other investors might argue value Read More
9- Stranger Things
https://www.youtube.com/watch?v=XWxyRG_tckY
This sci-fi thriller has to be among the top 10 best original Netflix series you can watch. It's one of my all-time favorites. The show is set in the 1980s in a small town of Hawkins, Indiana. Scientists at the Hawkins Lab open the gate to The Upside Down while running an experiment. When Joyce Byers' son Will goes missing, she believes he had been captured by some supernatural forces. Will's friends work with a mysterious girl named Eleven to find and rescue him.
8- The Crown
The Crown depicts the journey of Queen Elizabeth II, the longest-reigning monarch of Britain. But it's described as fiction. It shows how Queen Elizabeth II ascended the throne when the King died after World War II and how she and her family coped along the way. Even though the British monarch has ceded the power to the Prime Minister and the Parliament, she remains one of the most important figures. The show has received overwhelmingly positive reviews. Hands down one of the top 10 best original Netflix series.
7- GLOW
https://www.youtube.com/watch?v=AZqDO6cTYVY
GLOW stands for Gorgeous Ladies of Wrestling. If you are old enough to remember, it was an all-female wrestling show in the 1980s. Netflix's take on the original stars Alison Brie, Marc Maron, and Betty Gilpin. Each of the lead characters was chasing a different dream when they ended up joining the low-budget wrestling program run by a washed-up director. Hokey montages, cocaine-fueled parties, personal issues – the show has it all. The 1980s soundtrack is bound to drive you nostalgic.
6- Dear White People
https://www.youtube.com/watch?v=oYKgHvPVACE
It's the adaptation of the award-winning 2014 movie of the same name. The show has a 100% fresh rating on Rotten Tomatoes. The series depicts the story of black students at a fictitious Ivy League college, which is predominantly white. Upon its release, the series had received some online hate for being "racist" to white people. The show beautifully handles the nuances of race, gender, identity and education. It has some funny moments, too.
5- Bojack Horseman
This Netflix original animated comedy revolves around Bojack Horseman, a human-animal hybrid. It's funny, it's witty, and it's sincere. Bojack Horseman is a washed-up 80s sitcom star who is trying to find love and reclaim his past fame. All five seasons of the show are available on Netflix for streaming. The first season was panned by critics, but the show has made a strong comeback.
4- Narcos
https://www.youtube.com/watch?v=nkOKkS7mKfY
3- Black Mirror
https://www.youtube.com/watch?v=5ELQ6u_5YYM
Black Mirror is slightly different from other TV shows as each episode tells a different story. However, they all have the same theme: how the modern and futuristic technologies could affect our lives. I love the way they weave the story so powerfully. It leaves such a strong impact on your mind that when I watched the first few episodes of the show, I was like, "Damn! I don't want to live in that future. I wanna die before this happens in real life."
2- Big Mouth
https://www.youtube.com/watch?v=4QUix4Hdyps
Not everyone is going to like Big Mouth, but you'll love it if you love shitty humor. This animated series tells the story of two teenage boys who struggle with their burgeoning sexuality and physical maturation. The show is about the difficulties and misconceptions of teenage life.
1- Master of None
https://www.youtube.com/watch?v=tGE-Mw-Yjsk
Master of None is a show created by comedian Aziz Ansari. It has won the Emmy for Outstanding Writing for a Comedy, and the Critics Choice Award for Best Comedy. Aziz Ansari grabbed the Golden Globe Award for the second season. Ansari leaves his comfort zone to explore a new style of comedy. The show is about Dev, a 30-year-old struggling actor living in New York. The witty dialogues and situational comedy will keep you glued to the screen.
These are the top 10 best original Netflix series you shouldn't miss. Which ones of them have you watched so far? Let us know in the comments below.