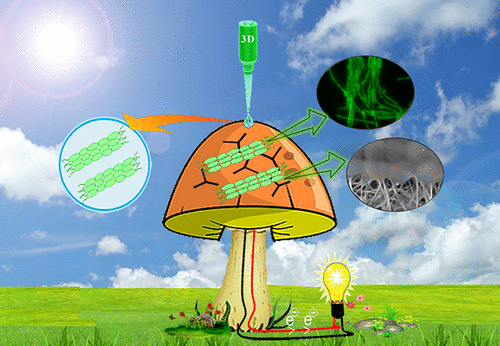 It's no secret we are looking for more renewable sources of energy, so scientists decided to try to engineer a bionic mushroom that could help generate electricity.
Scientists say cyanobacteria have greatly evolved over the last 2.5 billion years, becoming capable of absorbing light and producing energy in return. To take an advantage of these capabilities, they designed a synthetic relationship between microbes and a mushroom that can produce electricity. The bionic mushroom they created could be used as another environmentally-friendly source of energy, according to IFL Science.
Here's how it works. While in their natural habitat, colonies of bacteria work together to get tough tasks done, such as bioluminescence and antibiotic production. Like those colonies of bacteria, mushrooms flourish in self-contained groups and are capable of communicating with each other while sharing resources.
Looking at Trends with AlphaSimplex's Dr. Kathryn Kaminski
ValueWalk's Raul Panganiban interviews Dr. Kathryn Kaminski, Chief Research Strategist at AlphaSimplex, and discuss her approach to investing and the trends she is seeing in regards to quant investing and hedge funds. Q1 2021 hedge fund letters, conferences and more The following is a computer generated transcript and may contain some errors. Interview with AlphaSimplex's Read More
To create a bionic mushroom that can generate electricity, the researchers 3D-printed cyanobacteria contained in hydrogen directly onto button mushroom caps in a spiral pattern. When in "self-serving biophysical conditions," the mushroom can provide shelter, moisture and nutrients to the bacteria, which then produce energy through chlorophyll cells.
Both groups benefit from this interaction, which scientists refer to as "engineered bionic symbiosis." Scientists used graphene nanoribbons, which are thin strips of a superconductor called "electronic ink," to capture the energy. It was printed in a pattern that enables them to capture the electrons released through the outer membrane of the bacteria which interacts with the mushroom.
Scientists saw that cyanobacteria produced 65 nanoAmps through photosynthesis when they shined a light on the bionic mushroom. In short, it basically means mushrooms can produce electricity. Unfortunately, the results of this study published in Nano Letters show that the amount of electricity produced isn't enough to power up electronic devices. Nevertheless, researchers hope future versions will be more capable of powering up devices, adding that a group of mushrooms could create enough current to power up a LED flashlight.
"Our designer bio-hybrid (Bionic Mushroom in our case) is a true example of a green bioelectricity generator as it is a three-dimensional seamless integration of cyanobacteria, mushroom (part of nature), and graphene nanoribbons,"  study author Sudeep Joshi told IFLScience.
He added that even though their bionic mushroom introduces a new, clean way of producing energy to generate electricity, there is still a lot of work to be done before it will be able to compete with fossil fuels.
"Micro-organisms that possess such photosynthetic capabilities embrace potential applications toward advancements in fields such as bacteriology, energy harvesting, genetic engineering, and bacterial nanobionics," the authors wrote in their study.
"These bacterial species can be utilized to engineer a bio-hybrid system showcasing the particular property that the selected bacteria exhibits. We believe that our approach of bacterial nanobionics can pave the way forward for many novel 'designer bionic hybrids,'" Joshi explained.