Black Friday is once again upon us and website traffic is off the charts.
The spikes in traffic started last week already, where we saw a 54.92% increase in website traffic compared to a regular week. This could very well be due to the fact that many e-commerce stores had a so-called "Grey Thursday" sale with massive discounts.
Source: https://sleeknote.com/black-friday-2018-en
[REITs]
Q3 hedge fund letters, conference, scoops etc
This Thursday, the day before Black Friday, we saw an even bigger increase in website traffic. Compared to a regular week, traffic increased by 88.80%. Many e-commerce stores send newsletters to their email lists and VIP members where they offer pre-Black Friday deals exclusively to members. Judging on the spike in traffic, this strategy seems to be working very well.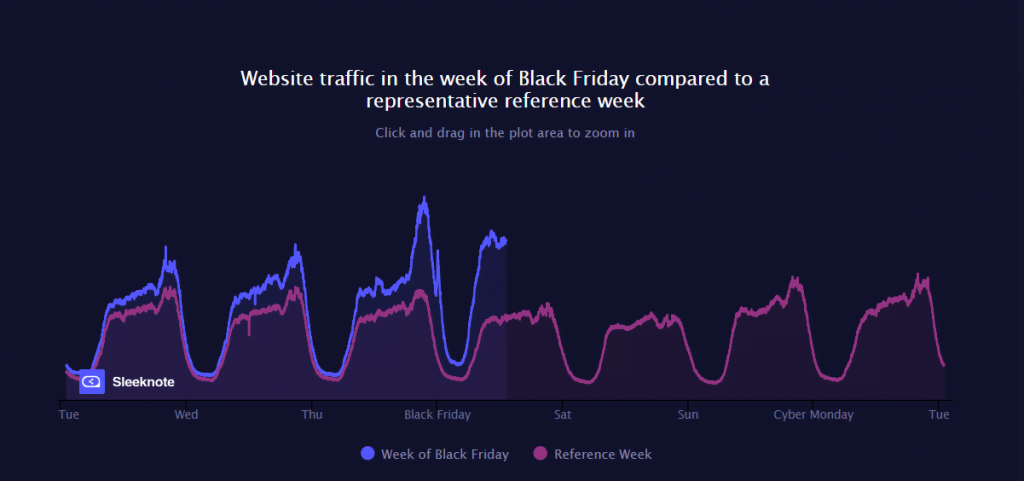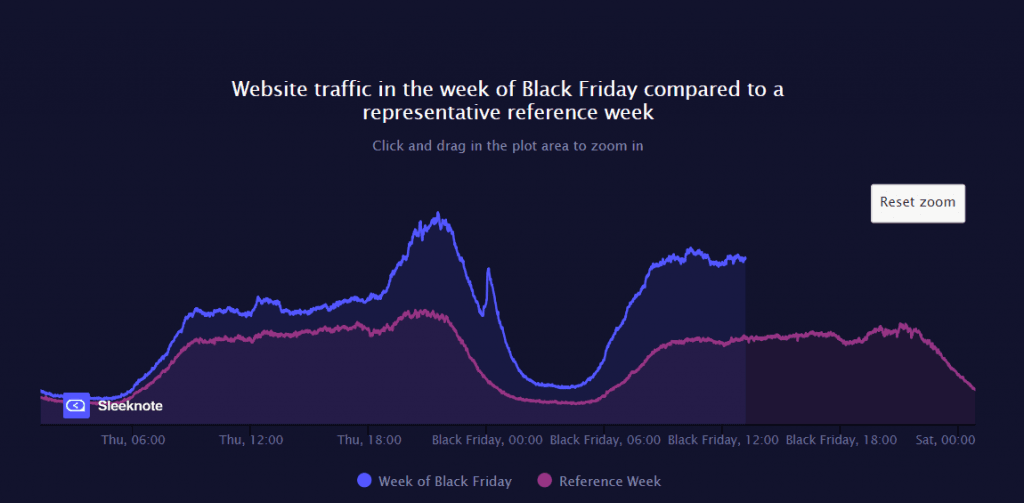 Black Friday just keeps getting more crazy for each year. It's so interesting to see how much traffic e-commerce gets compared to any other day of the year." – Rikke Thomsen, Marketing – Sleeknotee.
As of writing, the increase in Black Friday traffic is 98.86% compared to a normal week, indicating that people are shopping early in the day. but we're also expecting it to increase even more later today.
Our data is based on more than 200 million monthly website visitors across more than 1,000 e-commerce stores.