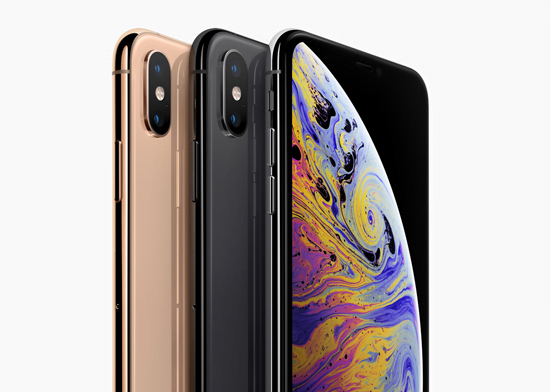 We are just days away from Black Friday, and it's no secret that everyone is searching for the best deals they can possibly find. In case Black Friday deals on Samsung phones aren't what you're looking for, we have prepared a concise list of the best iPhone XS Max deals for Black Friday.
Walmart
Walmart is offering various deals on all Apple products. Not only can you get a $300 gift card with the purchase of an iPhone XS, iPhone XS Max or iPhone XR, but Walmart is also offering a $400 gift card with the purchase of last year's models: the iPhone 8, iPhone 8 Plus or iPhone X. Although a greater discount was expected from Walmart, it's probably still better than what Apple will offer in its four-day shopping event, which begins on Black Friday.
Check this post instructions from PRime Day to see if you are eligible for 20% off via AMEX. If you are you will receive an additional 20% off at checkout when using one AMEX point, after you activate the promo here.
Qualivian Investment Partners July 2022 Performance Update
Qualivian Investment Partners performance update for the month ended July 31, 2022. Q2 2022 hedge fund letters, conferences and more Dear Friends of the Fund, Please find our July 2022 performance report below for your review. Qualivian reached its four year track record in December 2021.  We are actively weighing investment proposals. Starting in November Read More Also
If you clip the "Click here to activate" coupon via this link it will tell you if you are targeted to save $15 off $60 of anything sold from Amazon when you redeem 1 Chase Ultimate Rewards Point.
If you aren't targeted you can try linking your Chase Ultimate Rewards card with your Amazon account here and then check back after a few days.
Don't redeem more than 1 cent as you'll only receive 0.8 cents per point
Here are some other ideas for books note that you need at least $20 worth of books for NOVBOOK18 and it expires in a couple of days. Below are a few hundred (possibly even thousand) books to choose from or if you don't like ours here are a bunch of ideas from Amazon

$300 gift card Ad for iPhone XS, iPhone XS Max and iPhone XR
$400 gift card for iPhone 8, iPhone 8 Plus, and iPhone X
Best Buy
Best Buy is offering a $275 Best Buy gift card to buyers with a qualifying trade-in. With this deal, if you trade in your iPhone 7 Plus or a newer model, you can save $275 at Best Buy. [Link]
The ad we found also shows a $150 discount on the iPhone XR, iPhone XS or iPhone XS Max with a qualifying activation. [Link]
$100 to $300 off from Verizon
One of the best iPhone XS Max deals for Black Friday comes from Verizon. When you upgrade your current phone, Verizon will take $100 off the price of any iPhone with X in the name, which includes the iPhone XS Max. If you are switching from another carrier, you can get up to $300 off. However, to get that deal, you're required to trade in your previous device.
[Link]
T-Mobile
T-Mobile is offering a free iPhone XR, iPhone 8 or iPhone 8 Plus and up to $750 off the iPhone XS or iPhone XS Max if you trade an eligible device and open a new line of service. If you already have one line, you can get the deal by adding another one.
[Link]
Apple Store
If you own an eligible device to trade in, Apple is offering a new iPhone XS for $999 and XS Max for $1,099. With an eligible trade-in, Apple is also offering up to a $500 refund on newer models. If you participate in the iPhone Upgrade Program, you can get either the XS Max for $1,099 up front or just pay $54.08 per month.
[Link]
Xfinity Mobile
Xfinity Mobile is offering an interesting deal. The carrier is offering a $200 refund on the iPhone XS or iPhone XS Max. However, you must activate a new line and move your mobile service to Xfinity Mobile.
[Link]
Are these the best iPhone XS Max deals for Black Friday you have seen, or have you found better offers? Share the deals you find with other readers in the comments.
Updated on