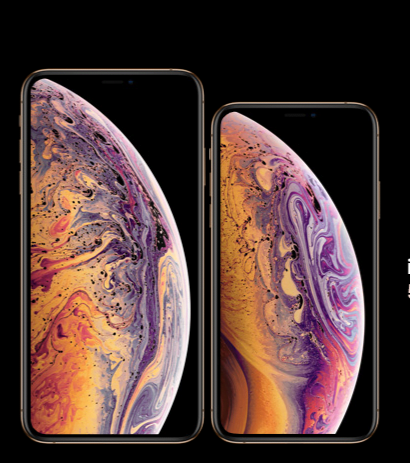 Just in time for the holiday shopping season, Apple and Amazon have announced a deal to sell more of Apple's products on the e-commerce platform. Amazon said in a statement that it would soon start selling directly the new iPhone XS, iPhone XR, iPad Pro, and Apple Watch Series 4 as well as the Beats headphones on its site around the world. As per the Apple-Amazon deal, the new Apple products will become available on Amazon sites in the US, UK, Germany, France, Spain, Italy, Japan, and India in the next few weeks.
Apple-Amazon deal spells doom for unauthorized resellers
The deal indicates that two of the world's largest technology companies have put their rivalry aside for mutual benefit. Amazon already sells a limited number of Apple devices on its website including Beats headphones and Mac computers. The e-commerce giant will add Apple products to its official Apple at Amazon page. An Amazon spokesperson told CNet that the online retailer is always working to "enhance the customer experience." And one of the ways to do it is by "increasing selection of the products we know customers want."
Until now, most of the Apple products were unavailable on Amazon. Even the products available on the site were sold through the third-party marketplace at different prices and varying reliability of shipping. Once the Apple-Amazon deal goes into effect, only Apple-authorized resellers will be allowed to sell Apple and Beats products on the online retailer's platform. The unauthorized resellers must seek approval before January 4th, 2019. After that, they will be removed.
Canyon Distressed Opportunity Fund likes the backdrop for credit
The Canyon Distressed Opportunity Fund III held its final closing on Jan. 1 with total commitments of $1.46 billion, calling half of its capital commitments so far. Canyon has about $26 billion in assets under management now. Q4 2020 hedge fund letters, conferences and more Positive backdrop for credit funds In their fourth-quarter letter to Read More
It would be a major blow to third-party resellers. In an email sent to sellers, Amazon asked them to contact the iPhone maker if they want to become an authorized reseller, which would enable them to keep selling Apple and Beats products on the site. Otherwise, they have until January 4th, 2019 to sell their existing inventory before they are removed.
The non-approved resellers will not be allowed to send Apple devices to Amazon warehouses after December 1st. It means they have to act fast if they want to become authorized sellers. Fortunately for sellers, they will still be able to sell non-Apple branded accessories that are compatible with Apple devices. It's worth pointing out that the agreement doesn't affect Amazon's Renewed program, which sells certified refurbished items.
That's not where the trouble ends for resellers. Even if they get approved, they will have to buy a minimum number of Apple devices every year, which could be justified for large resellers but not for smaller ones. Most of the small resellers do a large chunk of their business in September and March, when new Apple products debut.
A win-win for the two companies but…
The Apple-Amazon deal highlights how top brands have begun to realize the importance of Amazon for reaching customers. More than 70% of Apple's sales in the fiscal year 2018 were through indirect distribution channels. The agreement between the two giants would make Apple devices more accessible to customers during the crucial holiday shopping period. It would reduce the crowd at Apple's physical stores and other brick-and-mortar retail outlets.
It will give Apple greater control over the inventory and pricing of its devices. Unauthorized resellers that used to sell new iPhones at lower prices to attract customers face an uncertain future. Amazon has been working to eradicate counterfeit goods and add more restrictions to its marketplace for years to attract big brands. Last year, the online retailer reached a similar agreement with Nike.
The relations between Apple and Amazon haven't always been great. Back in 2015, the e-commerce giant removed Apple TV products from its site because they competed with Amazon's own Fire TV products. Amazon began selling Apple TV again only after it became compatible with Prime Video. The latest Apple-Amazon deal doesn't include the HomePod smart home speaker because it competes with Amazon's Echo products.
The deal comes at a time when both companies are struggling to boost their sales. Amazon's latest quarterly revenues fell below Wall Street predictions. Apple told investors recently that it would stop reporting iPhone unit sales numbers from the next quarter, which has sparked speculations that sales growth might have stalled. Supply chain leaks suggest the iPhone XR shipments have been far below expectations.
Now the two companies can capitalize on each other's strengths to boost their revenues. However, a lot of customers could now choose to buy new iPhones, iPad Pros and Apple Watch models from Amazon instead of Apple's website. The Apple-Amazon deal has given customers a strong reason to visit its site.
Amazon will be selling Apple products at standard prices. It's unclear whether the online retailer would offer any discounts on Apple products during the holiday season. Considering retail heavyweights such as Walmart, Target, Best Buy, and others have announced lucrative discounts on new iPhones and iPads, we expect Amazon to offer at least decent discounts during the holiday period.