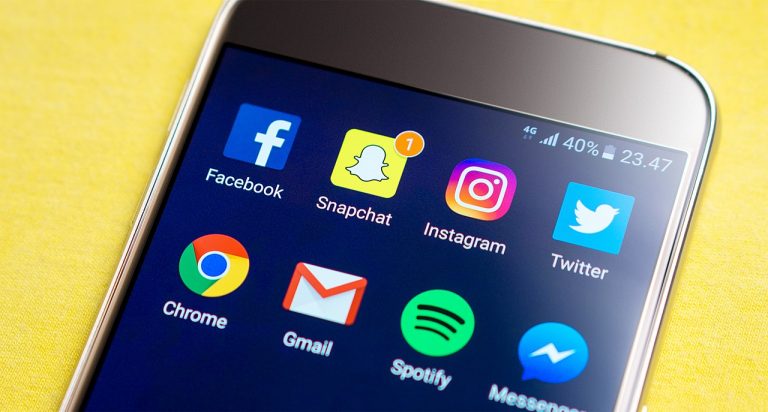 Snapchat and Instagram are two different social media platforms, but they share a lot of common traits, including the interest of Facebook CEO Mark Zuckerberg. While Facebook did successfully acquire Instagram, he once wanted to acquire Snapchat but couldn't. Both offer a Stories feature, but Snapchat allows the use of stickers and lenses, while Instagram Stories has a more basic offering.
Unfortunately, if you want to show the snaps you created on Snapchat to your Instagram followers, there is no option to do it officially. However, there is a small trick that could help you add Snapchat snaps to Instagram Stories. The trick allows you to save your Snapchat snaps and videos to your phone's camera roll. From there, you can easily upload them to any social networking platform, including Instagram Stories.
How to add Snapchat snaps to Instagram Stories
Here is a step-by-step guide detailing how you can easily add Snapchat snaps to Instagram Stories:
Gator Financial Partners 1H2022 Performance Update
Gator Financial Partners letter to investors for the first half of the year ended June 30, 2022. Q2 2022 hedge fund letters, conferences and more Dear Gator Financial Partners:  We are pleased to provide you with Gator Financial Partners, LLC's (the "Fund" or "GFP") 1st Half 2022 investor letter. This letter reviews the Fund's 1st Read More
Step 1: Launch the Snapchat on your mobile and create a new snap. You can also edit the snap if you want using the available tools.
Step 2: Tap the download or save bottom in the bottom left-hand corner of the screen.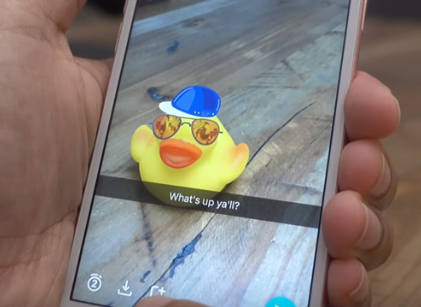 Step 3: Select the "x" in the upper left-hand corner to exit out of the snap.
Step 4: Tap the Memories button, which is below the shutter button.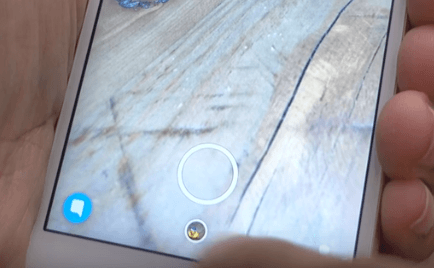 Step 5: From the Snaps tab, select the snap you saved in step two.
Step 6: Swipe up on the snap. This will bring up the edit interface.
Step 7: In the upper left-hand corner, tap the hamburger button, select "Export Snap," then "Save Image /Video."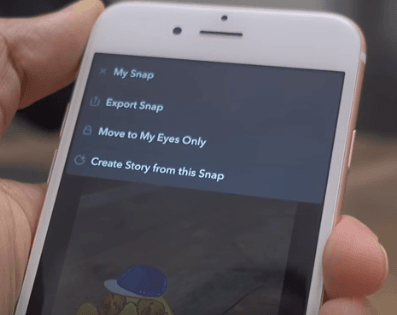 Note: you can avoid steps three through seven by tapping and holding the download/save button in step two to the save the image directly to your camera roll.
Step 8: Launch the Instagram app.
Step 9: Go to the Stories interface by swiping right on the Home tab. You can also tap the New Story button located in the upper left-hand corner of the Home tab.
Step 10: To access videos and photos saved in the last 24 hours, you will have to swipe down.
Step 11: Now select the Snapchat snaps or videos you wish to add to Instagram Stories. You can also edit the images, like by adding text or a funny emoji to them.
Step 12: Finally, tap the Save button at the bottom to add the Snapchat snaps to Instagram Stories.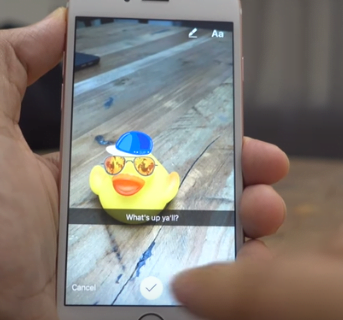 As you can see, there are many steps involved, but they are all basic steps which shouldn't take much of your time.
U.S. teens use Instagram more
Snapchat and Instagram target the same audience group, which is mostly teens, but it appears the Facebook-owned company is getting ahead of Snapchat in terms of popularity. Last month, a survey by the research firm Piper Jaffray found that Instagram has marched ahead of Snapchat as the most-used social media app by U.S. teens.
The survey, in which 8,600 teenagers were questioned, found that 85% of the respondents used Instagram at least once a month, compared to 84% for Snapchat. This was the first time Instagram has edged out Snapchat for the top spot. However, when the teens were asked about their favorite social platform, 46% voted for Snapchat, compared to 32% for Instagram.
"Instagram continues to show dominance in selling, as teens overwhelmingly prefer brands contact them on Instagram versus other channels," Piper Jaffray analysts said.
A similar survey by the Pew Research Center earlier this year found similar results. The survey, which questioned 750 U.S. teens in April, found that 72% used Instagram, compared to 69% for Snapchat.
The addition of Instagram Stories in particular has played a crucial role in increasing Instagram's popularity among teenagers. Instagram added Stories in August 2016 after Snapchat had already popularized a similar feature. Instagram claims that over 400 million people use the Stories feature on a daily basis, which is more than double the number of daily active users on Snapchat.
Teens' fading interest reflects in Snapchat's numbers as well. In the third quarter, Snapchat's daily active user count dropped again from 188 million to 186 million. However, the user count was still up 5% year over year. Despite losing users, Snapchat's business was up. The company posted $298 million in revenue with a loss of 12 cents per share, beating Wall Street's expectations of a loss of 14 cents per share and revenue of $283 million.
Updated on