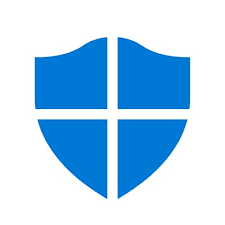 There's no doubt that at times, antivirus and anti-malware programs are dangerous, as they can introduce some level of risk as well. Antivirus software scans for malicious data in order prevent attacks, so they need a lot of permissions in your operating system. As a result, viruses can often exploit antivirus flaws, but Microsoft has announced plans to improve Windows Defender by adding a sandboxing feature in the next major upgrade.
Previously, using Windows 10's built-in antivirus software could allow viruses to exploit its flaws. However, Microsoft is gradually improving its antivirus systems. Windows 10's Insider preview has a Defender Antivirus upgrade which provides the option to run a sandbox, which is the first "complete" solution to do this, according to the company.
Star hedge fund macro trader Colin Lancaster warns: Inflation is back
Talk of inflation has been swirling for some time amid all the stimulus that's been pouring into the market and the soaring debt levels in the U.S. The Federal Reserve has said that any inflation that does occur will be temporary, but one hedge fund macro trader says there are plenty of reasons not to Read More
For example, if you browse through an insecure website and your system picks up a virus, Windows Defender will restrict that virus by placing it in a sandbox environment instead of letting it run on your computer and compromise important files.
To implement the sandboxing upgrade on Windows Defender, Microsoft had to make some fundamental changes to the antivirus software and system. For example, the company had to minimize input/output (IO) so that leaving the sandbox whenever one would want would be impossible. Most of the antivirus software is stored in memory-mapped files that have read-only access on launch. Content processes also have limited access.
It's still not known when the upgrade will become widely available to users. However, it's safe to assume that many people are looking forward to it and watching the test release of the update. If everything works as Microsoft expects, Windows users will receive an additional bit of safety even when malware makers try to go through Defender's protection. The update is not a guarantee of utmost security against every virus or malware, but it offers peace of mind that the sandbox would keep important files from being jeopardized.
According to HotHardware, the latest preview build of Windows 10 can allow you to access the original version of the sandbox feature on Windows Defender. However, those who don't have access to the preview build will need to wait longer before they'll be able to use it.
Additionally, after everything that happened with the October 2018 Windows update, it's a good idea to wait until the beta testing is done and the feature is 100% safe to use.