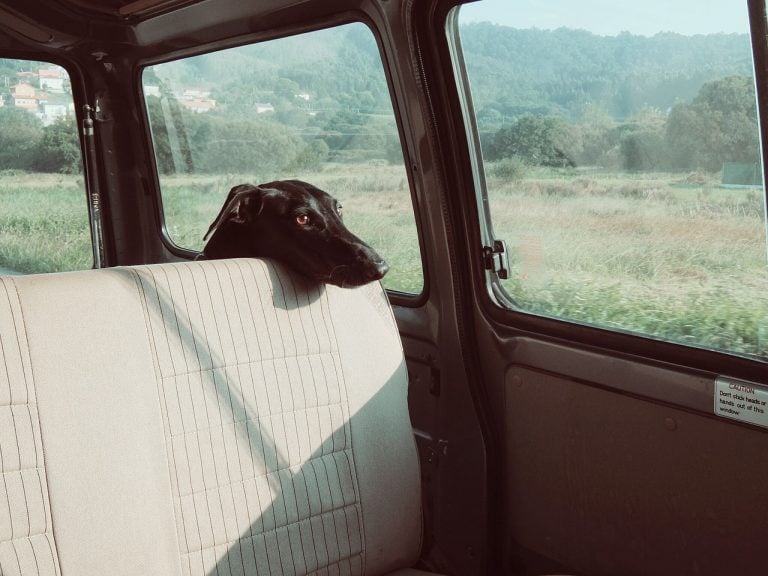 Tesla cars already had a Cabin Overheat Protection feature to keep a child or pet safe in a locked car, but the automaker is now expanding on that feature. Tesla's dog mode will let passersby know that the pet inside the car is safe.
What will Tesla's dog mode be?
Tesla's dog mode is the result of a suggestion from a Model 3 owner, and CEO Elon Musk agreed. Since Tesla owners are already able to control the vehicle's air conditioning as part of the Cabin Overheat Protection feature, the Twitter user suggested displaying a message on the Model 3 screen indicating that the dog is OK, and the owner will return soon.
Yes

Exclusive: Third Point is diving into the private and SPAC markets [In-Depth]

Dan Loeb's Third Point returned 11% in its flagship Offshore Fund and 13.2% in its Ultra Fund for the first quarter. For April, the Offshore Fund was up 1.7%, while the Ultra Fund gained 2.3%. The S&P 500 was up 6.2% for the first quarter, while the MSCI World Index gained 5%. Q1 2021 hedge Read More

— Elon Musk (@elonmusk) October 20, 2018
Such a message will be meant for passersby who see a dog in the car and are concerned. Another user suggested the display should also show the temperature inside the car. Musk agreed to that as well.
As of now, there is no information when Tesla's dog mode will be rolled out to its vehicles. Musk has recently been adding features based on user requests, like the "fade mode," which the CEO said will arrive in the upcoming v9 update of the vehicles' software.
Tesla introduced the Cabin Overheat Protection feature in the v8 software. When announcing the feature, Tesla touted it as an industry-first safety measure that "keeps the car at a safe temperature for hours, even when the car is off. This feature is only made possible by an electric vehicle with Tesla's uniquely large battery packs."
It must be noted that such modes are almost exclusive to electric vehicles. Such features are impractical for gas-powered cars, as you can't keep the car's A/C on to cool your dog. However, an electric vehicle can do it for hours.
A popular brand
Tesla's dog mode and other user-friendly features make it a popular brand, and recent stats from Twitter confirm this. Tesla has now surpassed Mercedes-Benz to become the most-followed car brand on Twitter.
Tesla overtook Mercedes-Benz on Sunday. The 115-year-old luxury car manufacturer has more than 3.029 million followers on Twitter, while Musk's company has more than 3.03 million followers. Even though the difference is not much, it can be seen as evidence of the rising popularity of EVs. However, a fact that can't be denied is that Musk is a big reason many follow Tesla. The celebrity CEO has about 23 million followers.
Tesla stops promoting the "Full Self-Driving" option
In other Tesla news, the automaker has removed the useless Full Self-Driving add-on feature from its cars. Tesla made this update quietly without any announcement. After one Twitter user spotted it, Musk made it clear that the option will still be available to Tesla owners who want it, but the company won't be advertising it anymore because it "was causing too much confusion."
Tesla had been offering the Full Self-Driving add-on since 2016. The feature put an extra $8,000 burden on owners, including $3,000 for the future Full Self-Driving option and $5,000 for Enhanced Autopilot. If you decided to add these features later, it would cost you an additional $1,000. Thus, Tesla was charging thousands of dollars for a feature that can't be used currently. In 2015, Musk promised a fully-autonomous car by the end of 2017. A report last year claimed about 35,000 Tesla owners paid the extra fees for the Full Self-Driving option.
Tesla has been facing issues with its self-driving technology. For instance, in 2016, German authorities asked Tesla not to advertise the feature as "Autopilot" since it was misleading customers. Last week, the European New Car Assessment Program slammed Tesla over the promotion of Autopilot, saying the videos released by the automaker are "confusing consumers about the actual capabilities of the Autopilot system."
Further, the concern raised by authorities over the way Autopilot is promoted is backed up by a recent poll. The poll, which was commissioned by Euro-NCAP and Thatcham (a research company created by the automotive insurance industry), found that 71% of drivers falsely believe they can buy a self-driving car right now.
The poll surveyed 1,567 car owners from Italy, Spain, China, France, Germany, the U.K., and the U.S.  The survey also found that one in 10 drivers would be "tempted to have a nap" while the car is in semi-autonomous mode. This could prove life-threatening, and even Tesla wants drivers to keep their hands on the wheel at all times.