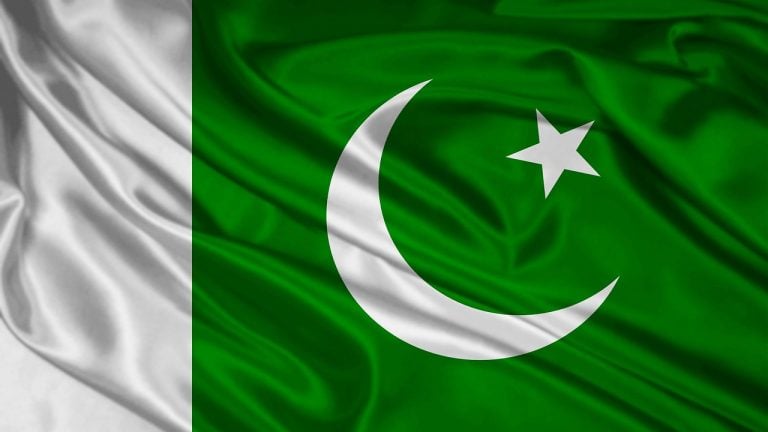 Pakistani Prime Minister Imran Khan does not want to strain Pakistan-Saudi relations due to the country's dire economic crisis, and thus, he has arrived in Saudi Arabia to attend this week's investment summit there. Other international leaders and companies have boycotted the summit following the murder of Saudi journalist Jamal Khashoggi at the nation's consulate in Istanbul.

Jamal Khashoggi death's tests Pakistan-Saudi relations
The day before Khan was due to travel to Riyadh, he told Middle East Eye, a London-based online news outlet, that he and his country must bat for cordial Pakistan-Saudi relations despite the killing of Jamal Khashoggi because of his country's dire need for funds. He admitted that he could not afford not to attend because Pakistan needs fast access to Saudi loans to avoid defaulting on its debt, which is coming due within months.
"We're desperate at the moment," Imran Khan said. "The reason I feel I have to avail myself of this opportunity is because in a country of 210 million people right now we have the worst debt crisis in our history," he said.
How Value Investors Can Win With Tech And "Fallen" Growth Stocks
Many value investors have given up on their strategy over the last 15 years amid concerns that value investing no longer worked. However, some made small adjustments to their strategy but remained value investors to the core. Now all of the value investors who held fast to their investment philosophy are being rewarded as value Read More
However, he also said he was "shocked" by Khashoggi's killing.
"The Saudi government will have to come up with an answer… We wait for whatever the Saudi explanation is. We hope there is an explanation that satisfies people and those responsible are punished," he added.
In response to a question about if he believes the Saudi version of the story that Jamal Khashoggi "died in a fistfight" is credible, Imran Khan said, "…As a democrat, as a human being, I find the whole thing sad beyond belief."
Top trade, foreign and financial officials from Britain, France, Germany and the Netherlands have boycotted the investment summit in Riyadh. U.K. International Trade Secretary Liam Fox and U.S. Treasury Secretary Steven Mnuchin also decided last week not to attend the summit.
Turkish officials say Jamal Khashoggi was murdered inside the Saudi consulate in Istanbul on Oct. 2. He was a vocal critic of the Saudi regime and has been living in the U.S. since 2017. Audio recordings allegedly accessed by a Turkish daily supposedly suggest Khashoggi was tortured before being decapitated. However, his body has not been found, and Turkish officials have not formally presented this evidence.
Pakistan needs funds to avoid economic crisis
This is Khan's second visit to Saudi Arabia in about a month to maintain cordial Pakistan-Saudi relations. So far, he hasn't been able to get enough financial assistance to avert the nation's debt crisis. Pakistan and the International Monetary Fund are in talks about the possibility what would be the nation's second bailout in five years. It would be Pakistan's 13th bailout since its birth about 70 years ago.
Imran Khan, who took the PM post a few months ago, is reportedly considering alternatives to the harsh terms the IMF may impose on the loans. Many believe the IMF's tough conditions could block his vision of an Islamic welfare state. One crucial condition of any IMF bailout for Pakistan is that it will not use the funds to pay debt owed to Beijing.
The Pakistani central bank's foreign reserves dropped to $8.1 billion this month, the lowest in four years. Such reserves are barely enough to honor the sovereign debt payments due by the end of the year. Moreover, Pakistan's current account deficit has jumped to about $18 billion.
Imran Khan on other political matters
Khan also asked the U.S. to withdraw its sanctions against Iran, which is Saudi Arabia's arch rival. Further, he urged U.S. President Donald Trump not to provoke a regional conflict, adding that Pakistan can help as a mediator between Riyadh and Tehran.
"The last thing the Muslim world needs is another conflict. The Trump administration is moving towards one," Imran Khan told Middle East Eye.
He also asked Western and Arab governments to consider reopening their embassies in Damascus. After seven years of civil war, pro-Syrian government forces have now seized control of most of the country. Most of the countries closed their embassies after the war started and demanded the resignation of Syrian President Bashar al-Assad. However, Pakistan was among the few countries which kept their embassy open throughout the war.
Khan also talked about the China Pakistan Economic Corridor (CPEC), which he said is a great opportunity for Pakistan due to the connectivity and investment and "very cheap loans that came into Pakistan when no one else was giving us money."
Pakistan is a crucial part of China's Belt and Road Initiative for infrastructure development. However, many fear Pakistan will become overdependent on Chinese debt, which has not worked well for others involved in the project. For instance, Sri Lanka had to give up a port to China to use as a naval base after owing vast sums of money to Beijing.
Updated on