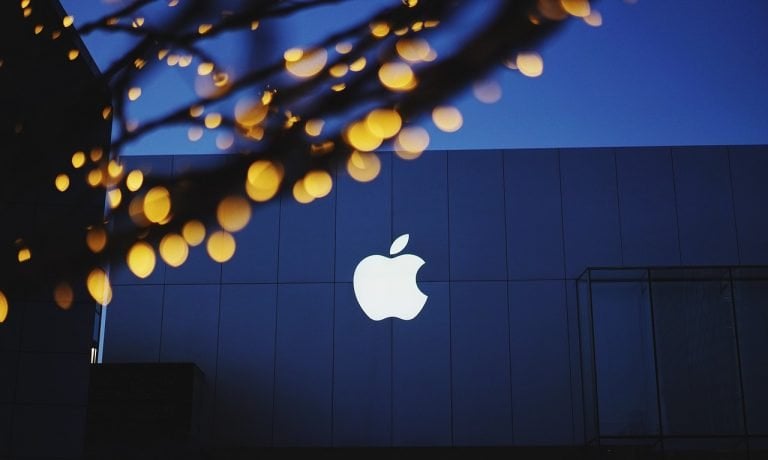 Apple's "more in the making" event in Brooklyn is scheduled for Oct. 30. Now days before the event, a trusted analyst released his predictions about what to expect at the event including the iPad mini 5 and the AirPower charging mat.

AirPower is finally coming
According to 9to5mac, Kuo expects Apple to announce the iPad Mini 5 at the spring event next year. The analyst also believes the much-anticipated AirPower, a multi-device wireless charger, will arrive some time later this year or early next year.
Apple's AirPower was initially expected to launch in March. As of now, it is not clear if the company will even talk about the wireless charger or announce it at the event next week. The AirPower is Apple's in-house wireless charging mat, which was first unveiled in September 2017. The mat can charge an iPhone, Apple Watch and AirPods simultaneously.
How Value Investors Can Win With Tech And "Fallen" Growth Stocks
Many value investors have given up on their strategy over the last 15 years amid concerns that value investing no longer worked. However, some made small adjustments to their strategy but remained value investors to the core. Now all of the value investors who held fast to their investment philosophy are being rewarded as value Read More
Apple has been quiet about its progress on the charging mat so far, and it also hasn't said anything about its availability or price. However, there have been reports claiming Apple was facing technical issues with the mat, including overheating and interference issues. Now that Kuo expects it to launch soon in "late 4Q18 or early 1Q19," it can be assumed that Apple has addressed the technical issues it was reportedly facing.
What to expect from the iPad mini 5
Kuo believes the iPad mini 5 will come with "an upgraded processor" and an affordable display panel. Apple introduced the iPad mini 4 in September 2014. The fourth-generation iPad mini featured a 7.9-inch display with 2048 x 1536 resolution and the second-gen A8 SoC. The current iPad does not support the Apple Pencil due to outdated hardware. Features like True Tone color temperature adjustment are also absent from the current model.
Though Kuo hasn't suggested any iPad mini 5 prices, it can be expected to cost less than the new iPad Pro models, which may debut at the event next week. The low price of the new iPad mini could mean it will lack Apple's TrueDepth Camera system, which is needed for Face ID. The Face ID system is likely coming to the new iPad models. Apple's upcoming iPad mini could be positioned as an entry-level iPad model.
Kuo also expects an update to the AirPods. The analyst believes the next-gen AirPods will come with "Hey Siri" functionality, a wireless charging case and a new wireless chip.
What to expect at Apple's October event
At next week's event, Kuo expects two new iPad Pros. The new variants are expected to come with USB-C ports, a redesigned Apple Pencil and "improved displays." The new iPad Pros will likely be available with 10.5-inch and 12.9-inch displays and reportedly feature slimmer bezels, the A11X Bionic CPU and a TrueDepth camera system.
Further, Kuo expects Apple to announce "at least three" new Macs. One of the three could be the long-awaited successor to the MacBook Air. According to rumors, the new low-cost MacBook will ditch the "Air" moniker and feature a 13-inch Retina display and Intel's 8th-gen Kaby Lake Refresh processors. This new MacBook is expected to cost $999 or less in the U.S. The analyst also predicts updates to the 12-inch MacBook, iMac, and Mac mini.
Kuo has a very good track record when it comes to predicting upcoming Apple products. His predictions on the new iPhone and Apple Watch models were spot on, so there are good chances that Apple's "more in the making" event will include many of the products Kuo has predicted.
New Mac models registered  in Eurasia
In other Apple news, the company has registered new Mac models running on macOS 10.14 with the Eurasian Economic Commission. The listing, which was spotted by MySmartPrice and the French-language website Consomac, suggests the new Macs could be announced soon, possibly at the event next week.
Some of the model numbers on the list are for existing models. However, four model numbers relate to yet-unannounced machines. An EEC listing is legally required for devices with encryption sold in regions like Kazakhstan, Kyrgyzstan, Russia, Armenia and Belarus.
Apple's Oct. 30 event at the Brooklyn Academy of Music's Howard Gilman Opera House in New York will start at 10 a.m. Eastern. The event will be live-streamed on Apple's website. Users will be able to view the event on their iPhone, iPad, or Mac and on Windows 10 devices via the Edge browser.
Updated on