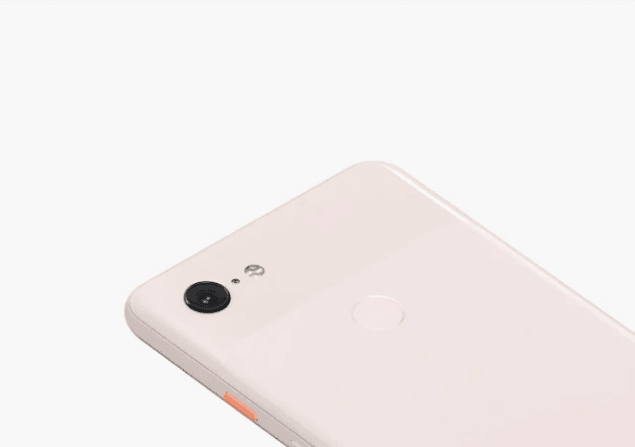 Early reviews of the Google Pixel 3 camera have been overwhelmingly positive. The Super Res Zoom, Top Shot, and Night Sight features have taken smartphone photography to a whole new level. Both the Pixel 3 and Pixel 3 XL sport a 12.2MP main camera with f/1.8 aperture and two 8MP lenses on the front. However, not everything is great. Some users have complained that the Pixel 3 camera crashes unexpectedly while using with third-party apps such as Snapchat.

The Pixel 3 camera becomes 'unresponsive' with third-party apps
Scouring through Google's Product Forums, Piunikaweb discovered a handful of complaints about the Google Pixel 3 camera. One user said the stock Camera app works fine but using third-party apps such as Snapchat gives a black screen. Switching from third-party apps to the Google Camera app also gives only a black screen. The user noticed this issue with Snapchat and Imgur. The camera starts working normally only after a reboot.
Another Pixel 3 owner said the camera "becomes entirely unresponsive" when any app other than the stock Camera app tries to access the camera hardware. After a third-party app attempts to access the camera, the camera hardware can't be accessed by any other app including the stock Google Camera app. Neither Factory Reset nor Safe Mode fixes the issue.
This CTA Is The Best-Performing Hedge Fund This Year
As equity long/short hedge funds have struggled this year, managed futures funds have been able to capitalize on market volatility and generate some of the best returns in the hedge fund industry. The managed futures sector refers to funds known as commodity trading advisors, or CTAs, which generally use a proprietary trading system to trade Read More
Reddit user avilacjf also encountered the same bug on their Google Pixel 3 camera, and reached out to Google support team. The search engine giant told avilacjf that it was a "known" issue and the company was looking into it. If it's a software issue, we expect Google to fix it via a software update soon. However, the company has sent a replacement unit to a user named Andrew Seich. It indicates that the problem could be related to hardware.
Separately, many Snapchat users have pointed out that pictures clicked using the Pixel 3 front camera are automatically zoomed or enlarged. Snapchat confirmed the issue in a tweet, saying it was already aware of the problem, and was looking into it. The company is expected to fix it via a software update.
Thanks for reaching out, we are aware of this issue and are looking into this 🔍 Please keep an eye 👀 on your device's app store for new updates 👍

— Snapchat Support (@snapchatsupport) October 22, 2018
Other problems affecting Google Pixel 3 users
The Pixel 3 camera bug is not the only one affecting Google's latest and greatest flagship. Since the new Pixel phones went on sale, users have complained about a number of issues. Some customers were seeing multiple notches on their Pixel 3 XL on weird places. A notch at the top is what you'd expect on Pixel 3 XL, but Google surprised customers with multiple notches on the sides as well.
Another known problem is that apps being closed in the background, probably due to low RAM (just 4GB) on the Pixel 3 and Pixel 3 XL. Other mid-range and premium Android handsets pack 6GB or 8GB RAM. To keep the heavy apps running without any issues, the new Pixel phones close the recently used apps in the background.
Sometimes, the Pixel 3 camera app doesn't save pictures after you press the shutter button. That's incredibly annoying. You spend a lot of time analyzing the scene and clicking pictures only to discover that they haven't been saved. This issue has also been found in last year's Pixel 2 handsets. Google has promised to bring a software update soon fixing the issue.
We reported last week that the Pixel 3 and Pixel 3 XL mic was recording terrible audio when shooting videos. The audio quality gets worse when you move just a few feet away from the phone. Some users have also complained about buzzing/distorted speakers at low volumes.
The new Pixel phones are also vulnerable to scratches. They have a glass back to facilitate wireless charging. The rear glass is coated in a soft-touch finish and Corning's Gorilla Glass for protection. But reviewers have found that the rear glass is highly vulnerable to scratches.
Updated on