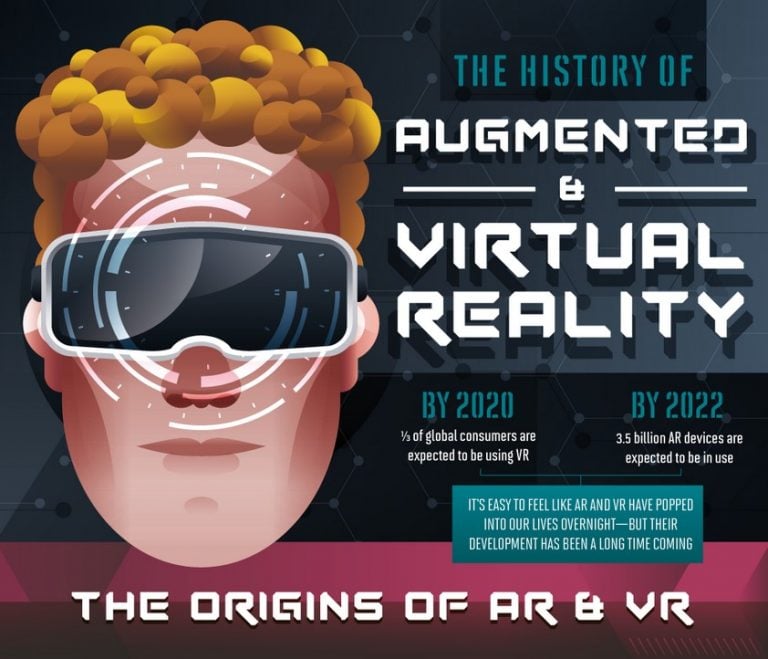 In 2018, it's easy to think that our virtual reality devices are the culmination of just modern tech. But this is short sighted. The truth is, AR and VR techniques have been in development for over a century, with compounding solutions coming every single year. From being able to trick the eye with simple optical illusions and manipulations to turn of the century innovations, real immersive virtual worlds have been just out of reach – until now.
As early as the 19th century, scientists have been developing ways to trick the eye and by extent, create a different "reality" for users. The stereoscope invented in 1838 by one Charles Wheatstone took advantage of the vulnerabilities of the human eye. This device allowed used a pair of separate images to trick the eye and brain into believing they were seeing a large 3D image through a headset not totally unlike the modern designs we know today. But it was only from the mid 20th century that this area of tech really began to take off; we have the futurist mindset of the 1960s to thank for that.
Why The Term 'Value Investing' Is Redundant
What does value investing really mean? Q1 2021 hedge fund letters, conferences and more Some investors might argue value investing means buying stocks trading at a discount to net asset value or book value. This is the sort of value investing Benjamin Graham pioneered in the early 1920s and 1930s. Other investors might argue value Read More
[REITs]
Q2 hedge fund letters, conference, scoops etc
In 1962, the Sensorama and Motorcycle Simulator device was developed by Horton Heilig. Resembling a modern arcade game this device took virtual reality to a whole new level as a 3D-equipped booth that worked to produce sensations of every kind to emulate real experiences. This included a vibrating seat and even the smell of hotdogs to simulate riding a motorcycle through the street of New York city. These early developments of VR weren't all fun and games however, and some of them took a dark turn. Just a year earlier in 1961, the Headsight was developed by Philco Corporation engineers. The first motion-tracking HMD of its kind took pictures and was designed for use in, of all places, the military. This piece of tech allowed for photos to be taken and gave users, mostly military personnel, opportunities for remote viewing of dangerous situations. But perhaps one of the most memorable early iterations of VR came in the form of Nintendo's Virtual Boy. Developed and released in the mid 90's, this bulky piece of tech amounted only to a failed portable game device, but set a precedence of what was possible for the virtual world. By 2020, half of global consumers are expected to be using VR.
Your VR headset has come a long way and its innovations show no sign of slowing down. Take a look at this infographic for more on the past, present, and what's to come from VR, the tech behind it, and what it means for the future of our digital interactions.