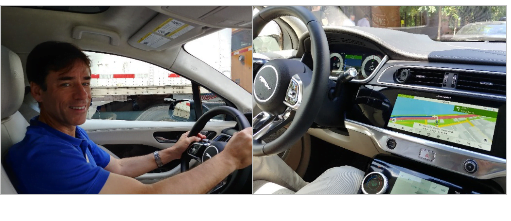 From Stanphyl Capital's September letter to investors
We remain short shares of (and long put options and short call options in) Tesla, Inc. (TSLA), which I consider to be the biggest single stock bubble in this whole bubble market—a company so landmine-filled that I think it can implode at any moment regardless of what the broad market does. To reiterate the three core points of our Tesla short position:
Qualivian Investment Partners July 2022 Performance Update
Qualivian Investment Partners performance update for the month ended July 31, 2022. Q2 2022 hedge fund letters, conferences and more Dear Friends of the Fund, Please find our July 2022 performance report below for your review. Qualivian reached its four year track record in December 2021.  We are actively weighing investment proposals. Starting in November Read More
1) Tesla has no "moat" of any kind; i.e., nothing meaningfully or sustainably proprietary.
2) Tesla loses a huge amount of money despite relatively light competition but will soon be confronted with massive competition in every aspect of its business.
3) Elon Musk is extremely untrustworthy.
In August Musk posted a completely fictional series of tweets (intended to "burn the shorts") about a supposed $420/share bid to take Tesla private, and yesterday (September 27th) the SEC sued him for it. We also learned in September that Musk and/or Tesla are the subject of multiple SEC investigations pre-dating that one, and that the DOJ is now involved (perhaps criminally). Additionally, the "420 tweets" triggered an onslaught of lawsuits with a billion-dollar plus liability from investors who bought stock anticipating that buyout. So what did Tesla's Board do in reaction to this? Absolutely nothing, except to put out a statement offering "Elon" its full support. Are they as crooked as he is, or just incredibly stupid? I have no idea what those dopes are thinking, but it'll sure be fun watching this play out from the short side, especially as all those investigations are almost certainly preventing Tesla from raising desperately needed capital. Meanwhile, Musk supposedly turned down a sweetheart SEC settlement, perhaps because it only pertained to the "420 tweets" and not the other ongoing investigations, or perhaps because the supposed requirement that he step down for two years left him fearful of what "buried bodies" might be discovered in his absence. We'll find out soon enough!
More bad news for Tesla in September came with the departure (after just a month on the job!) of the Chief Accounting Officer who was hired to replace the previous CAO who left in March on apparently no notice. Both of those guys left millions of dollars in unvested stock on the table, and one must ask why. Did they assume that stock would wind up worthless (which is, of course, my expected scenario)? Were they asked to do something they were "uncomfortable" doing? Or was Elon Musk just so difficult to work for that it wasn't worth the millions of dollars they left behind? None of the answers to those questions are favorable to Tesla.
Concurrent with the rapid departure of the CAO was the departure of its head of human resources, yet another exec with a short tenure on the job. And those departures were followed by those of the Vice-President of Worldwide Finance, the Director of Manufacturing Engineering, the Vice President for Global Supply Management, the Senior Vice President of Supply Chain, the Senior Director of Production and Quality and the Director of Logistics For Finished Vehicles. In fact, Tesla's list of departing executives is so long that Jim Chanos recently said that the only other times he'd seen anything like it was during the waning days of Enron and Valeant. Congratulations, Tesla: you're a company in great company! Here's a link to the astounding full list. While a couple of low-level whistleblowers have come forward publicly to report on internal dirty deeds at Tesla, with that many high-level departures I have no doubt that myriad more significant whistleblowers are doing the same; I look forward to hearing them verify many things I already suspect.
Meanwhile, September was a seminal wake-up month for those unaware of the onslaught of luxury EV competition about to be faced by Tesla. First, the new Jaguar I-Pace electric SUV (which had already received fabulous reviews, handily beating Tesla in comparison tests) became widely available in European showrooms (and does so in November in the U.S.) at a price roughly $13,000 cheaper than the Model X and $7000 less than the Model S, gaps that will widen substantially as Tesla's tax credits phase out. I drove the Jaguar in August and can assure you that no one who drives it will say it isn't much nicer than any Tesla.
Also in September came the introduction of the Audi e-tron, an all-electric SUV with roughly the same estimated EPA range as the 237-mile base Model X but with a much nicer interior and a price that's $8200 lower before the Audi's tax credit advantage. When the Audi arrives in the U.S. in April (it'll be in Europe this fall) it will receive a tax credit that's $3750 better than Tesla's, thus stretching its price advantage to $11,950, and that advantage will grow to $13,825 in July when Tesla's credit is reduced to just $1875 vs the full $7500 for the Audi.
Also in September came the introduction of the Mercedes EQC. This all-electric SUV will be available in Europe in mid-2019 and in the U.S. in early 2020, with an EPA range nearly that of the base Tesla Model X (an estimated 225 miles vs. 237 for the Tesla) at a cost that's approximately $25,000 less, as the Mercedes will sticker at around $65,000 and get a full $7500 tax credit while the Model X starts at $83,000 and will get no tax credit when the Mercedes arrives. (As an aside, by 2022 Mercedes will have ten fully electric models, covering nearly all its model lines.)
Although the Model X is larger than the Mercedes and Audi (and has optional third row seating and for $99,500 can take its range up to 295 miles), it had previously been the only luxury electric SUV, leaving buyers with no choice in that category. Now there are alternatives for those who prefer a smaller, easier-to-park vehicle with a much nicer interior and vastly better service facilities, as well as more practical doors than the Tesla's oft-malfunctioning "falcon wings" (which prevent the ability to mount a rooftop storage unit, something both the Mercedes and Audi can do). I thus expect buyers will flee en masse from the "X" to the nicer and much less expensive Audi and Mercedes, while the Jaguar—more of a crossover than an SUV—will provide terrific competition for both the Model X and the Model S.
Next in luxury EV competition for Tesla will be the Autobahn and Nürburgring-tested Porsche Taycan, which will be available next year with a base price similar to that of the base Model S, and will likely be less expensive with the advantage of the tax credit Tesla will soon lose. Hmmm, Tesla or Porsche… tough choice!
Perhaps the most important ongoing Tesla story (more important even than the SEC and DOJ investigations) is the evaporation of North American Model 3 backlog. Despite Q3 production averaging just 3900 Model 3s per week (far short of the anticipated 5000 per week and Musk's goal of 6000), Tesla built up substantial Model 3 inventory and had to hold large lot sales and offer free Supercharging (lifetime for the "Performance" model and a year for the lesser models) to get rid of it. Many people argue that "truly massive" Model 3 demand will be unleashed when Tesla offers a shorter-range, lower-priced version in the second half of 2019; here's why I think that's wrong…
First, I can't see any way that a shorter range (approximately 250-mile) base car can be priced at less than $40,000 vs. Tesla's original promise of $35,000 (a price which has now been scrubbed from Tesla's web site). After all, the current base car with a 75 kWh battery sells for $50,000 including a mandatory $5000 premium package. If Tesla cut that battery size by 20% (15 kWh) it would only save around $3000, and if it eliminates the premium package it might save itself another $2000. If Tesla then accepted a 10% cut in gross margin, it would have to price the non-premium, shorter-range car at $40,000. Now let's put that in perspective…
Tesla currently sits with piles of unwanted long-range (310 miles) rear-wheel drive Model 3 inventory at a net customer price of $42,500 ($50,000 minus a $7500 tax credit). If the shorter-range car costs $40,000 and only comes with an $1875 credit beginning in July (and no credit at all beginning January 2020), why would there be door-busting demand for a $38,175 ($40,000 in January 2020) NON-premium package 250-mile car when there's a glut of 310-mile premium-package cars at $42,500? When financing a car, who wouldn't pay an extra $2500 for an extra 60 miles of electric range and a much nicer interior? And yet Tesla's North American backlog of those buyers is gone. The real mass-market Model 3 demand was at $35,000 with a $7500 tax credit—a fictional product that Musk lied about to do massive capital raises in 2016 and 2017.
Meanwhile, the Model 3 continues to reveal itself to be a complete lemon; the latest survey from True Delta ranks it dead last among all available vehicles. And in September British magazine What Car? ranked overall Tesla reliability so low that it's in "a league" of its own:
And many Tesla customers are apparently paying for their cars and net getting them at all, and then when they do get them they need service which they also can't get! Check out this devastating new overview from the L.A. Times. And remember, almost nothing can be done in the Model 3 without a multi-step process on the touchscreen—not even changing the windshield-wiper speed, adjusting the air vents or opening the glovebox. Thus, operating a Tesla Model 3 may potentially be as dangerous as texting while driving.
Although Tesla's Q2 earnings release was horrendous (showing a GAAP loss of $717 million and free cash flow of negative $812 million, forcing a major slash in projected 2018 capex for this manufacturing-intensive alleged "hyper-growth company"), Tesla claimed in that same release that that it will be GAAP profitable in Q3 & Q4 and insinuated that these profits would be sustainable. However, I've run numbers every which way I can and the best I can come up with for Q3 is a very artificially boosted (via deferred spending and Q4 sales pulled into Q3) GAAP loss of around $50 million before it all falls apart in Q4 as the North American Model 3 backlog is exhausted and deferred costs are realized, and the authors of this terrific new Seeking Alpha article and this one too are in roughly the same ballpark. And it's clear based on hundreds of social media posts about terrible recent Tesla customer service (thanks to Q2 layoffs designed to artificially juice Q3 profits) that the company is now grossly understaffed, and thus Q3 SG&A will be deceptively low relative to what it must be for a sustainable business, as will be the Model 3's warranty reserve; i.e. for a true picture, add at least $150 million to whatever Tesla claims for those quarterly expenses. Also, look for a fraudulently inflated cash balance, as (as noted above) social media is rife with stories about Tesla taking full payment for cars and then not delivering them!
Meanwhile Tesla continues to downsize its SolarCity division while a civil securities fraud case accusing Musk of using Tesla to bail out his (and his family's) interests there proceeds; earlier this year Zero Hedge included an excellent summary of the suit by Twitter user @TeslaCharts in this story about SolarCity's latest retrenchment, which will undoubtedly help fuel that fraud case, as will this later story describing how Tesla sales people have no idea when the solar tiles or PowerWalls used to justify that merger will ever be available. (Remember that when Musk was promoting that merger he used fake solar tiles on a fake house at a movie studio… How appropriate!)
Finally, Tesla is increasingly besieged by a wide variety of lawsuits for securities fraud, labor discrimination, worker safety, union-busting, sudden acceleration and lemon law violations, and new ones appear on a regular basis.
So here is Tesla's competition in cars (note: these links are continually updated)…
THE NEW ALL-ELECTRIC JAGUAR IPACE
2019 Jaguar XJ to be reborn as high-tech electric flagship
Jaguar Land Rover will boost spending to $18 billion to fund EVs
The e-tron, Audi's First All-Electric SUV
Audi planning 20 new electric models by 2025
Mercedes unveils the 2019 EQC Electric SUV
Mercedes to launch 10 all-electric models by 2022
Porsche Cross Turismo to be its second EV
301-Mile 2019 Kia Niro EV To Be Priced Well Under $40,000 In U.S.
2019 Hyundai Kona Electric gets 250-mile range rating in the U.S.
14 new EV models by Hyundai-Kia by 2025
Chevrolet Bolt Offers 238 Miles On A Single Charge For $37,495
GM to introduce 3 more electric cars before 2020, battery cells at <$100/kWh
2018 Nissan Leaf: 150 miles for $30,875, 200+ mile model by late 2018
Nissan Leaf-based SUV coming in 2020
Volvo Polestar 2: 350-mile range, £30,000 starting price
Volvo To Start Selling Electric Trucks In 2019, Some Will Hit The Road This Year
Volkswagen launches ELECTRIC FOR ALL campaign
VW ID electric car 2019 to have over 300 miles range and be a Tesla Model 3 rival
Volkswagen I.D. Crozz 311-Mile Electric CUV For $30,000-ish Before Incentives
BMW iX3 electric crossover goes on sale in 2020
BMW to have 25 electrified models by 2025
Ford plans $11 billion investment, 40 electric vehicles by 2022
Toyota, Mazda, Denso create company to roll out electric cars beginning 2019
Toyota to market over 10 battery EV models in early 2020s
Renault aims to remain EV leader in Europe
Infiniti will go mostly electric by 2021
DS 3 Crossback will give PSA's upscale brand an electric boost
ALL-ELECTRIC MINI COOPER COMING IN 2019
Smart Will Electrify Its Entire Line-up By 2020
SEAT's first electric car is due in 2020
Opel will launch full electric Corsa in 2020
2019 Skoda e-Citigo confirmed as brand's first all-electric model
Skoda planning range of hot all-electric eRS models
MG E-Motion confirms new EV sports car on the way by 2020
Fiat Chrysler bets on electrification for Alfa, Jeep and Maserati
Maserati offering three fully electric cars between 2020 and 2022
Rolls-Royce is preparing electric Phantom for 2022
Citroen preparing EV push with 80 per cent electrified range by 2023
Honda will offer full-EV or hybrid tech on every European model by 2025
All-electric Bentley four-door coupe to use EV tech from Porsche Mission E
Subaru to introduce all-electric vehicles by 2021
Ssangyong e-SIV concept previews 2020 EV
Dyson Moves Ahead on $2.6 Billion Electric Car Plan
Lucid Motors closes $1 billion deal with Saudi Arabia to fund electric car production