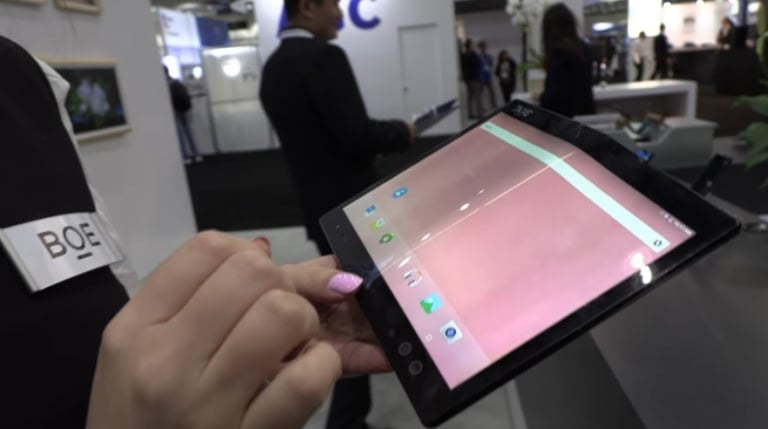 After Samsung denied the reports that it will launch its foldable phone this year, rival Huawei released news about a foldable phone of its own. Huawei's foldable phone is expected to come out within the next year.
What to expect from Huawei's foldable phone
Huawei CEO Richard Yu told the German newspaper Die Welt that they are "already working on it." The company has reportedly been working with parts suppliers since early this year. Previously, ETNews claimed the Chinese company had signed a confidentiality agreement with local and foreign suppliers with the objective to deliver the device by November.
Huawei's foldable phone is expected to have an inward-folding design. It could be one of the first 5G devices to be launched with the intention of testing the market. The Chinese company will reportedly release a follow-up handset for wider distribution.
Qualivian Investment Partners July 2022 Performance Update
Qualivian Investment Partners performance update for the month ended July 31, 2022. Q2 2022 hedge fund letters, conferences and more Dear Friends of the Fund, Please find our July 2022 performance report below for your review. Qualivian reached its four year track record in December 2021.  We are actively weighing investment proposals. Starting in November Read More
Taking on PCs
Yu also suggested during the interview that Huawei's foldable phone will not only compete with smartphones, but also with laptops and PCs. The CEO said he expects Huawei's foldable phone to replace PCs.
Why are you still using a computer?" Yu said. "Probably because the smartphone display is too small for you. We will change that. It is conceivable that a display can be folded out."
However, Ben Stanton from market research firm Canalys doubts users will like Huawei's idea of replacing computers with smartphones. According to the expert, tech companies are using foldable display technology to highlight their innovative capabilities without "really considering the nuts and bolts that would make it a commercial success."
Yu also talked about replacements for smartphones, saying, "The smartphone comes after the smartphone," suggesting there is no replacement soon. He also noted that smartphones are now an important part of our daily lives at work, "in private life, when paying or entertainment."
Going ahead, smartphones will play an even bigger role as they get smarter thanks to artificial intelligence. Yu believes AI will help with bringing features beyond a camera and images while also assisting with augmented reality creation and real-time language translation.
Further, Yu believes that when it comes to devices, there won't be a revolution, but rather, an evolution. 5G will play a vital role in the evolution of smartphones, and it will be "fun" for users, he said. In terms of the possibilities offered by 5G technology, Yu stressed real-time translations in which conversations "can be sent to the cloud and back at lightning speed with very short response times."
Race to develop a foldable phone
The latest comments from Huawei's CEO suggest there will be close competition between Huawei and Samsung in the race to launch the world's first foldable phone.
"The industry is very close now to foldable phones becoming a commercial reality," Stanton said, according to the BBC.
Though rumors and reports about foldable phones have long been circulating, the race to develop the first foldable phone effectively started when Samsung claimed in July that it had developed an unbreakable, bendable screen which has cleared safety testing in the U.S.
Samsung had been rumored to be working on a foldable phone long before the confirmation last month. Samsung Mobile Chief D.J. Koh even suggested that the company would launch its foldable phone in November. However, citing a company executive, the Korea Herald claimed recently that the company will only share some details about the phone in November.
Apart from Huawei and Samsung, a few more tech companies are known to be working on a flexible screen device. Previously, LG showcased its "Active Bending" concept device with an edge-to-edge curved display. LG previously launched its G Flex 2 smartphone, which featured a curved build designed to fit snugly in the user's hand. LG even unveiled a foldable 65-inch OLED TV earlier this year.
In 2011, Nokia showcased a bendable concept phone it called the Kinetic. The handset was touted to be controlled by physical actions like squeezing it to trigger a specific function. Microsoft has also been known to be working on a dual-screen Surface device for years. The company even filed a patent for a phone with a dual display and 360-degree rotation support.
In June, Motorola filed a patent related to a foldable phone. Motorola's patent claims its technology addresses the biggest issue with foldable phones, which is a visible crease on the screen caused by repeated folding.
Updated on