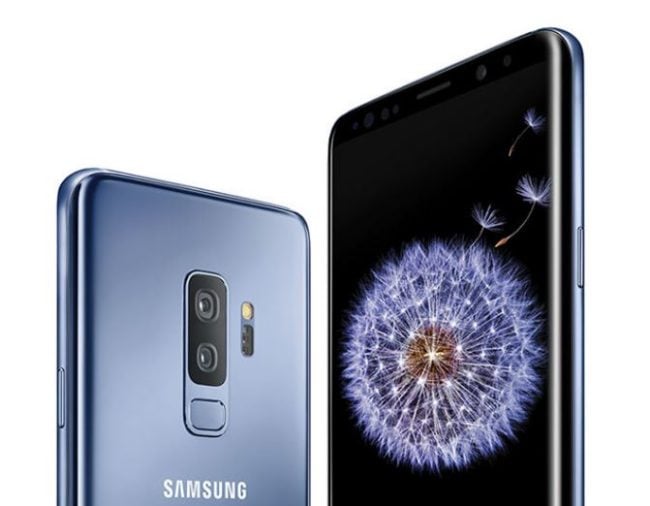 It has already been speculated that the Galaxy S10 will be the first Samsung handset to feature an in-display fingerprint reader. Now a new report out of Taiwan claims the Galaxy S10 fingerprint scanner will be more advanced than any other in-display fingerprint scanner seen in current devices.
Ultrasonic sensor vs. optical fingerprint sensors
According to the Taiwan Economic Daily, the Galaxy S10 will have a third-generation Qualcomm ultrasonic scanner. The first generation of Qualcomm's ultrasonic scanner was launched in 2015, while the second generation was introduced last year.
Ultrasonic scanning is considered to be better than optical, which is currently used by most phone makers. Optical fingerprint sensors use light to map the pores and ridges on your finger. On the other hand, an ultrasonic sensor sends an ultrasonic pulse against the finger to get a map of the pores and ridges on it.
Qualivian Investment Partners July 2022 Performance Update
Qualivian Investment Partners performance update for the month ended July 31, 2022. Q2 2022 hedge fund letters, conferences and more Dear Friends of the Fund, Please find our July 2022 performance report below for your review. Qualivian reached its four year track record in December 2021.  We are actively weighing investment proposals. Starting in November Read More
Ultrasonic sensors are fast and more accurate, as they create an in-depth 3D map of your fingerprint. Optical sensors make only a 2D image of your fingerprint, and it may not be accurate if your finger is wet or dirty. Optical sensors may also impact the image quality on the screen and are vulnerable to outside influences like lighting as well.
What to expect from the third-generation Qualcomm ultrasonic scanner
Though details on the third-generation Qualcomm scanner are scant, it can be expected to be a big improvement over current in-screen scanners. For instance, the first-generation sensor worked through glass up to 300 microns thick, while the second generation supported up to 800 microns of glass. The third generation is expected to further increase that limit, enabling Samsung to avoid compromising on the quality or durability of the S10 display.
It is also known that Qualcomm's scanners are capable of functioning when wet. They can also track blood flow and heartbeats. Such capabilities could help Samsung add health-tracking features to the upcoming handset.
We may soon learn more about the capabilities of Qualcomm's second-generation scanner. Huawei has reportedly signed an exclusivity deal with Qualcomm for its Mate 20 Pro. If the Mate 20 Pro does come with that scanner, it will help us make an educated guess about the capabilities of the third-generation scanner, which will reportedly be used for the first time in the Galaxy S10.
It is speculated that the Galaxy S10 fingerprint scanner will be attached to the back of the display panel. Since the ultrasonic scanner is probably for a Samsung flagship set for launch sometime in the first quarter of 2019; Qualcomm will need to be ready with a big supply.
The chip maker has reportedly partnered with Taiwanese companies General Interface Solutions (GIS) and O-Film to manufacture the modules. General Interface Solutions helped the chip maker develop the new sensor. O-Film previously helped Vivo with its X20 UD and X21 UD.
The recent Vivo NEX, which features a pop-up selfie camera, comes with an optical under-glass reader made by the Chinese firm Gudix. There are reports that Samsung will use the same scanner for its mid-range A-series handsets, but for the high-end S series, it will likely use Qualcomm's third-generation ultrasonic scanner.
How the Galaxy S10 fingerprint scanner can help Samsung
Previously, there were reports that Samsung would launch three variants of the Galaxy S10. The two most premium variants were said to be getting the in-display fingerprint sensor, while the last variant will reportedly feature a rear-mounted fingerprint solution. It has been reported that the 5.8-inch Galaxy S10 model will get a rear-mounted fingerprint sensor, while the 6.1-inch and 6.4-inch variants will feature the ultrasonic in-display fingerprint sensors.
Using an ultrasonic sensor for the Galaxy S10 fingerprint scanner would help Samsung differentiate its flagship from iPhones which use Face ID technology. Samsung will be hoping that the Galaxy S10 fingerprint scanner helps push sales up and also beats competition from the new iPhones, which are expected to be announced tomorrow.
DigiTimes recently claimed the Korean company is preparing to ramp up shipments of the Galaxy S10 to 40 million units. According to that report, the S10 variants with an AMOLED display will account for 34 million to 36 million units. DigiTimes also claims that apart from the Galaxy S10, one top-end model from the A and Note series will also get the ultrasonic in-display sensor. Thus, we can assume the Note 10 will feature an ultrasonic sensor as well.
Updated on