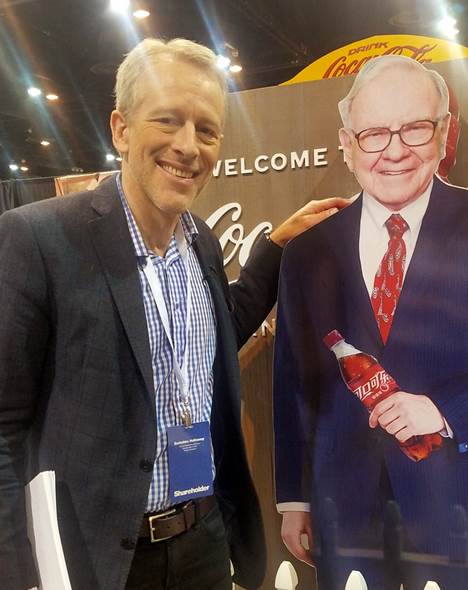 Whitney Tilson's email to investors discussing lessons from the SodaStream case study; after the Bitcoin boom: hard lessons for cryptocurrency investors.
Q2 hedge fund letters, conference, scoops etc
Voss Capital is tapping into the affordable housing shortage
The Voss Value Fund was up 11.6% for the second quarter, while the Voss Value Offshore fund gained 11.2% net. The Russell 2000 returned 4.3%, while the Russell 2000 Value gained 4.2%, and the S&P 500 was up 8.5%. Q2 2021 hedge fund letters, conferences and more Year to date, the Voss Value Fund is Read More
Lessons From The SodaStream Case Study
1) Pepsi just announced that it will buy SodaStream (SODA), a company I have a long history with and which I teach in our module on Effective Portfolio Management in our seminars and webinars (see www.kaselearning.com for information and to register for our upcoming programs in September).
It's one of my favorite case studies because it tackles perhaps the toughest issue investors face: what do you do when a stock you've bought doesn't just go down a little, but a lot – by 50% or more???
Consistently making the right decision in situations like this is, I believe, more important than getting the timing right on the initial purchase. Think about it: how often do you bottom-tick a stock and it never trades below your purchase price? Answer: ALMOST NEVER! So for nearly every stock you'll ever own, at some point you'll have to deal with the dilemma of what to do when it's trading below where you bought it (often far below).
You have four choices: buy more, hold, trim, or sell entirely. Making the right decision is SO important – and SO difficult, in light of the swirling stew of emotions (regret, not wanted to sell at a loss, commitment bias, etc.).
In the case of SODA, I bought it in early 2014 after the stock had been cut in half from nearly $80 in mid-2013 to under $40. I liked it so much that I pitched it at my Value Investing Congress on 4/3/14 – and then watched the stupid thing get nearly cut in half again over the next six months to just over $20,. So I pitched it again, this time on an even bigger stage at the Robin Hood Investors Conference on 10/21/14 – and again looked look a total idiot as the company continued to struggle and the stock continued to tumble, falling below $14 less than a year later – and staying depressed into April 2016. And then it turned – HARD: it's been more than a TEN-BAGGER in just over two years since then! (It closed today at $142.60.)
While I obviously got the timing very wrong on my entry point, I sized it small so didn't get hurt too much on the decline. More importantly, I bought all the way to the very bottom and held as it rallied (though trimming along the way to manage risk).
There are so many great lessons here that, for a limited time, I'm going to make this entire case study available to my readers. You can watch the 16-minute video of what we taught our students in our recent webinar here: https://player.vimeo.com/video/286112819, and you can download the slides we teach from plus the presentations I gave at the two conferences here: www.tilsonfunds.com/SODAKaseLearning.pdf.
If you learn something from this and want to learn more from us, please join us at our upcoming webinars (starting two weeks from today on Sept. 4) or our in-person seminars in NYC on Sept. 24-28. The early bird pricing expires after Thursday, so register now at www.kaselearning.com.
Hard Lessons For Cryptocurrency Investors
2) A good NYT article about the hideous losses investors in cryptocurrencies have suffered since the peak last December. After the Bitcoin Boom: Hard Lessons for Cryptocurrency Investors, www.nytimes.com/2018/08/20/technology/cryptocurrency-investor-losses.html. Excerpt:
After the latest round of big price drops, many cryptocurrencies have given back all of the enormous gains they experienced last winter. The value of all outstanding digital tokens has fallen by about $600 billion, or 75 percent, since the peak in January, according to data from the website coinmarketcap.com.
The virtual currency markets have been through booms and busts before — and recovered to boom again. But this bust could have a more lasting impact on the technology's adoption because of the sheer number of ordinary people who invested in digital tokens over the last year, and who are likely to associate cryptocurrencies with financial ruin for a very long time.
"What the average Joe hears is how friends lost fortunes," said Alex Kruger, a former banker who has been trading in the cryptocurrency markets for some time. "Irrational exuberance leads to financial overhang and slows progress."
… "I thought that cryptocurrencies would be the one and only breakthrough for ordinary hardworking people like us," she said. "I thought my family and I could escape hardship and live more comfortably, but it turned out to be the other way around."
… Twitter is also filled with complaints, like the one from a user named @Notsofrugaljoey, who wrote: "It's really hard to stomach losing all my hard earned money. Just broke down and cried."
The bursting of the bubble isn't over. When total pump-and-dump scams collapse, the decline from the peak is never a mere 66% -- it's almost always 80% and often 90%. Bitcoin right now is still trading for $6,820. I think it's 75% likely to hit $4,000 and 50% likely to hit $2,000 before this is over…
I tried to warn folks. This is the email I sent out to the 5,000+ folks on my investing email list on Saturday, Dec. 16, 2017 – within a few hours of the very peak of bitcoin at $20,000:
In the past week, I've been asked about bitcoin by a parade of the least-knowledgeable investors imaginable – and the only times such foolishness has happened before in my 18-year career were at the peak of the internet and housing bubbles, so I'm calling a top right now.
Blockchain technology is real in the same way that the internet was real back in 1999 and housing prices tend to go up in the mid-2000s – in other words, a good idea taken to absurd extremes is NOT a good idea!
That said, the greed and speculative nature of humans is inherently unpredictable, so for all I know bitcoin could go to $1 million.
But I do know the ultimate outcome: smoldering rubble, a lot of finger-pointing (where were the regulators?!), and a lot of tears and empty bank accounts, especially among those who can least afford it.
I don't often quote our Malignant Narcissist in Chief, but I will here: "Sad…"