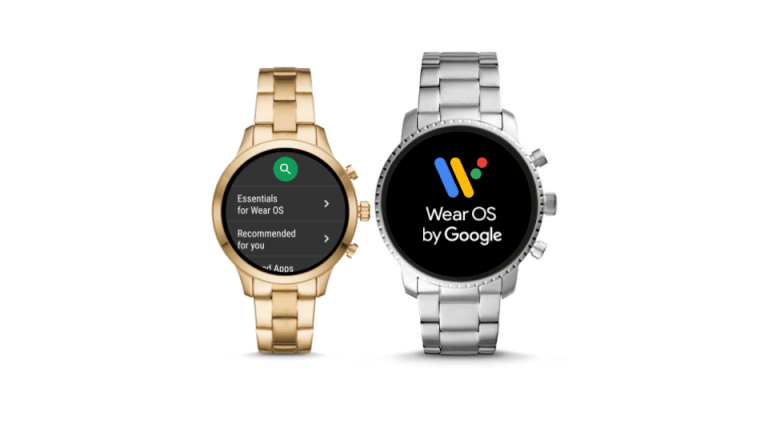 It seems that Google is looking forward to adding additional features to its Wear OS. Today, Google announced that it's going to work on enhancing the quality of the Wear app and add a Play Store review process.
Even though the Wear app review process was featured back with Android Wear 2.0, it has still remained an optional setting. Nevertheless, developers need to pass the review if they want the "apps to be listed on the Wear OS by Google version of the Google Play Store." In that way Google is hopeful to improve the quality of the app and its listing presentation. The "lightweight app review process" is equipped with eight criteria that is combined as "functionality," and followed by "visual design and user interaction."
"We hope this lightweight app review process will improve the quality of Wear app experiences across the wide range of devices available to your users. In addition, since screenshots are required for the Wear app review, this will improve the discovery and presentation of your Wear apps in the Google Play Store."
How Warren Buffett Went From Hating To Loving Banks
Since the financial crisis, Warren Buffett's Berkshire Hathaway has had significant exposure to financial stocks in its portfolio. Q1 2021 hedge fund letters, conferences and more At the end of March this year, Bank of America accounted for nearly 15% of the conglomerate's vast equity portfolio. Until very recently, Wells Fargo was also a prominent Read More
In the company's blog post, Google talks about the most common issues found, including supporting different screen types, as well as some people having a round smartwatch, while other people have a watch with a square display, as well as those that sport chins. Developers will need to provide one Wear OS app screenshot in the listing to pass the Play Store review process.
The criteria for Wear OS apps will start affecting them starting October 1, 2018. However, those Wear OS apps that already exist will be subjected to these changes starting March 4, 2019.
Moreover, Google said that those Wear apps that are still in the development stage should use manual deployment or test through the Google Play console.
"Please note that the open test and closed test channels will be subject to Wear app review to help front-load the quality assurance process and to avoid leaving reviews to the last minute."
Wearable Pixel rumors
These changes could have also arrived due to the arising rumors regarding a Google Pixel wearable being in the works. Initially, the rumors from @evleaks suggested that Google is going to feature a Pixel wearable alongside the Pixel 3 smartphone. It would be equipped with a new Qualcomm 3100 processor, 1GB of RAM and built-in 4GLTE. The smartwatch would be rounded and would come out later this fall.
Besides the Pixel 3, Pixel 3 XL, and second-gen Pixel Buds, a reliable source tells me — with high confidence — that Google's fall hardware event will also introduce a Pixel-branded watch. Have a great summer!

— Evan Blass (@evleaks) May 10, 2018
However, the new rumored "Google Coach" is nothing like the wearable Pixel rumored earlier. Android Police reports that, internally known as Project Wooden, it is focused toward health and is a wearable that is currently under development and will focus on tracking people's heart rate as well as movement, among other things.
It will also reportedly track your workouts, and give you recommendations of other workouts and routines. The rumors also suggest that the device will smartly suggest meals that you should eat and the best times to do so.
Overall, what do you think about the Play Store review process for Wear OS? Do you think it's a good filter for good apps?