Image Source: NieuweMobiel.nl / Jonas Dahnert (screenshot)
Samsung is preparing to launch its first foldable smartphone sometime early next year. The Korean electronics behemoth has promised consumers that it would not be a mere gimmick. Nicknamed Galaxy X by the rumor mill, it would be a fully functioning device with a smooth user experience. But there is little clarity on how the foldable Galaxy X screen would work.
Over the last few years, Samsung has filed numerous patents related to the foldable Galaxy X screen. The patent filings have suggested that the company is exploring a variety of options regarding how the device would fold and how users will interact with it.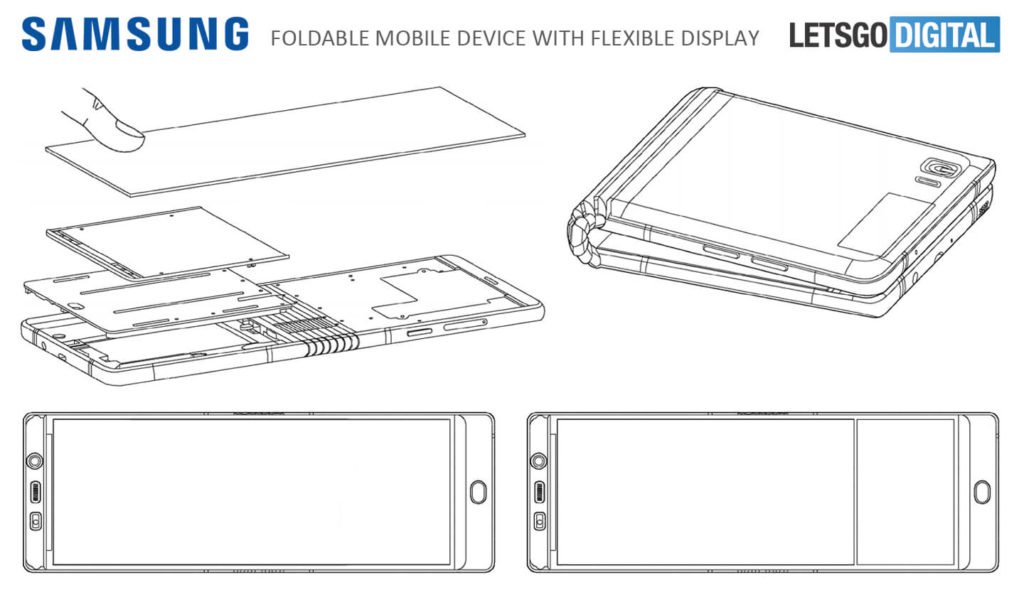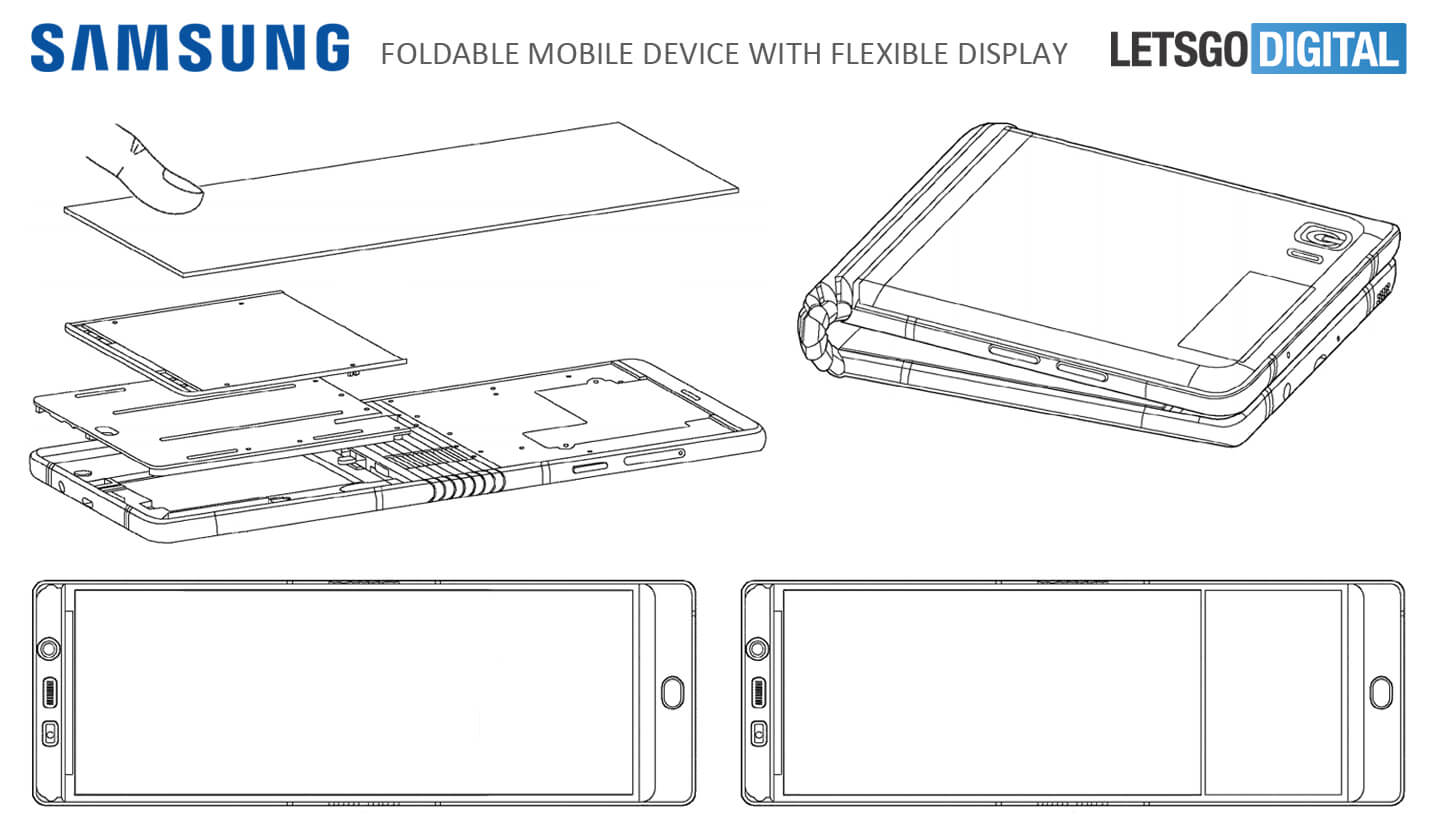 How do you like this concept of the foldable Galaxy X screen?
Based on Samsung's patent filings and recent rumors, Dutch publication NieuweMobiel and designer Jonas Dahnert have come up with a sleek concept showing off the foldable Galaxy X screen. Unfortunately, the concept device doesn't fold in real sense.
Qualivian Investment Partners July 2022 Performance Update
Qualivian Investment Partners performance update for the month ended July 31, 2022. Q2 2022 hedge fund letters, conferences and more Dear Friends of the Fund, Please find our July 2022 performance report below for your review. Qualivian reached its four year track record in December 2021.  We are actively weighing investment proposals. Starting in November Read More
The concept images show the handset in folded, unfolded, and 90-degree angle. When you 'close' the handset, it doesn't fold flat. Instead, it has an opening similar to Microsoft's Surface Book hybrid laptops.
Image Source: NieuweMobiel.nl / Jonas Dahnert (screenshot)
Also, you can see in the images that the concept phone doesn't fold in the middle. The bottom part of the screen remains visible at all times to show you notifications, time, battery percentage, and media control buttons. It means users will not have to unfold the handset every time they want to glance at latest notifications or check time.
Image Source: NieuweMobiel.nl / Jonas Dahnert (screenshot)
Designer Jonas Dahnert has placed the fingerprint sensor on the back panel. Samsung will reportedly introduce an ultrasonic fingerprint sensor next year. The company could also incorporate the sensor under the foldable Galaxy X screen, eliminating the need for a rear-mounted fingerprint scanner.
The concept phone appears to have as many as four cameras: two on the back and two on the front. That's not outside the realm of possibility. Vendors such as LG and Google are said to incorporate dual front cameras on their upcoming flagship devices to enable 3D facial recognition.  
Image Source: NieuweMobiel.nl / Jonas Dahnert (screenshot)
Samsung's challenges
One of the patents filed by Samsung suggests that the Galaxy X would fold like a wallet with a small external screen. When folded, the two internal screens would face each other while you can use the external one to quickly check notifications, time, etc. When unfolded, the internal screens would measure 7-inch diagonally with a 21:9 aspect ratio and 3360 x 1440 resolution.
Yes, the foldable Galaxy X screen is a big challenge for Samsung. But equally challenging part is to make the actual phone including the internal components, battery, and outer shell bendable. And all of them should be durable enough to bend thousands of times over the life of the phone without breaking down. Another challenge will be to customize the Android software for the foldable phone to ensure a smooth user experience.
Also, Samsung needs to pack a huge battery inside the foldable phone to power the giant display all day. Samsung's subsidiary Samsung SDI has developed a flexible battery capable of packing 3,000mAh to 6,000mAh of power. It is unclear whether the company will use this battery in the Galaxy X.
Galaxy X branding, price, and release date
Though the rumor mill has been referring to Samsung's foldable phone as 'Galaxy X,' it may be launched under a different branding, according to Chinese Twitter tipster @MMDDJ_. Some reports suggest it could be called Galaxy F (foldable) instead of Galaxy X.
BTW,foldable smartphone isn't named Galaxy X. https://t.co/kb7TEDlrdL

— 萌萌的电教 (@MMDDJ_) July 23, 2018
Samsung Display would start pilot production of foldable OLED screens later this summer, with mass production beginning towards the end of this year. It aims to produce only about 100,000 foldable panels this year before increasing the output in 2019.
Reliable Twitter tipster Ice Universe has learned from inside sources that Samsung was preparing to announce the Galaxy X (or whatever it's called) at the Consumer Electronics Show in Las Vegas in January next year. The phone would initially be sold only in South Korea to gauge consumer response before launching it in international markets later in 2019.
CES2019:Galaxy X
MWC2019:Galaxy S10

— Ice universe (@UniverseIce) July 4, 2018
The Galaxy X is going to be ridiculously expensive. In fact, it could cost twice as much as the iPhone X. According to Golden Bridge Invesment analyst Kim Jang-yeol, the foldable phone will be priced at around 2 million won in South Korea. That's approximately $1,850. The Wall Street Journal has also learned from its sources that the foldable phone would cost upward of $1,500.
Considering how expensive the Galaxy X would be, Samsung will not be targeting mainstream buyers. Instead, it is said to target niche audiences such as mobile gamers with the foldable phone.
Updated on