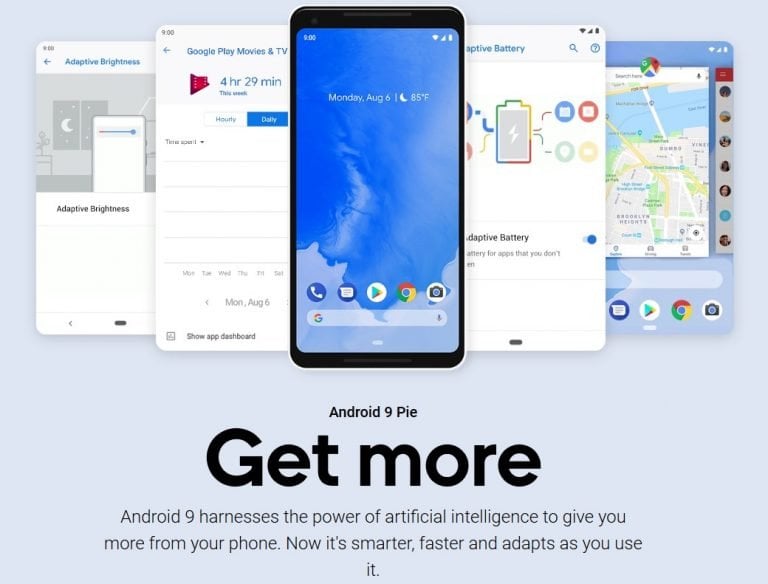 Google has always tried to be creative with the names of its Android operating system. As well, the company has rolled out many updates named after our favorite desserts, Kit-Kat, Oreo, Nougat and much more. Still, the new update has a more traditional and warm name. The code-named Android P has finally revealed its full name, that being Android 9 Pie. Even better, if you own a Pixel phone, you can get it now.
The first preview of the Android 9 was released for developers a few months ago in March. The preview arrived with support for notches and several cameras so that different apps ran better. The preview also featured improved notifications and general improvements to the design. The adaptive brightness, which is of great importance to us, is powered by AI with the Android 9 Pie.
Nevertheless, Google decided to roll out the Android 9 Pie today for Pixel users, and it added all the features that came with the preview including some new ones. Google added App Actions which can predict what users want to do next on their phone.
Gator Financial Partners 1H2022 Performance Update
Gator Financial Partners letter to investors for the first half of the year ended June 30, 2022. Q2 2022 hedge fund letters, conferences and more Dear Gator Financial Partners:  We are pleased to provide you with Gator Financial Partners, LLC's (the "Fund" or "GFP") 1st Half 2022 investor letter. This letter reviews the Fund's 1st Read More
Google also added a Digital Wellbeing package, which is a bundle consisting of an App Timer that allows you to set a timer for the amount of time you want to use certain apps, as well as a Do Not Disturb function that reduces visual notifications. There is also a Wind Down feature, which enables Do Not Disturb and then turns your screen to grayscale by the time you go to bed.
Google also improved security with added support for dedicated security chips which are capable of keeping sensitive data safe. That said, it will prevent different apps from reaching your microphone, camera or other sensors that your phone is equipped with.
To receive Android 9 Pie, non-pixel users must wait until the fall. That's when Pie will become available to Android One devices and the devices that were part of the P beta testing, including Sony, Xiaomi, Nokia, Oppo, Vivo, OnePlus and Essential.
With all this info, people who don't own the Pixel phones are going to have to wait for Android 9 to reach their devices. Nevertheless, with all these features in mind, the new upgrade should be worth waiting for.
Updated on