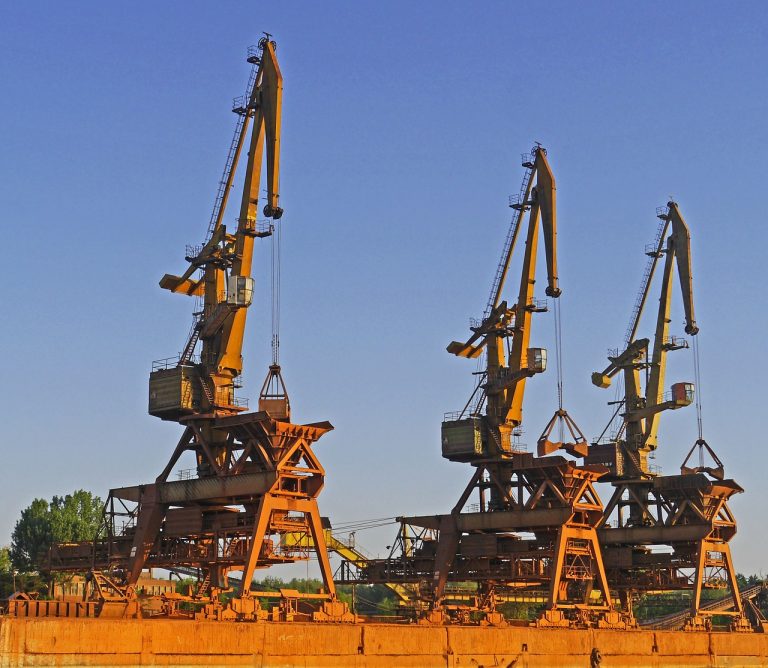 Bauxite is an ore that is refined into aluminum, and its demand is going to continue growing, said Sean Finnis, CEO of Metro Mining.

Q2 hedge fund letters, conference, scoops etc
Nobody Talks About Bauxite, But Here's Why It's Important
Morningstar Investment Conference: What To Do During The Fed Rate Hiking Cycle
The U.S. Federal Reserve is treading carefully with raising rates amid the widespread economic, macro and geopolitical uncertainties sweeping around the world. The Fed raised its target level as high as 20% in the early 1980s to deal with runaway inflation, but we're a far cry from that today — a time when inflation threatens Read More
Transcript
We're talking boxlike today on the news here on the sidelines of the news Mining Exploration Conference. With me now is Simon he's the CEO of Metro mining listed on the ASX says and them I welcome. So my first interview here on bauxite. So I need you to teach me a little bit here about first and foremost. Where's that use a word to use. Well I'll tell you what it's useful for books is the primary or for element IM SO SURE TO STRETCH prices its refined first and then it goes into the to element. So the primary value in books Saudi's alumina and obviously people we understand alumina are those that understand bauxite because traditionally bauxite being part of an integrated business so you have a bauxite on an alumina refinery but because China now has developed a refining and smelting business without any bauxite we suddenly just bullcrap becomes a commodity or there are a lot of producers theres not a lot of just bauxite producers theres a lot of copying and companies have books on one of them. We have a team has always been the biggest Alcoa and another ones yesterday. So we are probably the only independent Volksfront our lead producer so its price per tein bauxite it currently around forty eight dollars a tonne. You said a high was around 73. So lots of Muite lots of room here to move back to those levels. What would it take. Look I think its a demand story.
So what we're seeing now is the time Indonesia used to be one of the main suppliers of bauxite and they have got really quite anyone into that of Indonesia anymore. We're seeing Guinea from Africa coming on as a big supporter of bauxite older Chawner but of course the difference is Strier and Chini from affright point of view is massive so strong has been a big advantage over the Guinea market. So the forty eight dollars you mentioned the index called to see the value in your index 40 Idel is a tiny sort of a guide to that market but it's a very tight market. The Chinese like it to be like. So it's a difficult market time getting bigger and it's an interesting stock story so much so that it caught the attention of a pretty big name in North America sprogs you know tell us how that came to fruition. Yellowcard we've got colonial head who's one of the analysts on the debt side. And we had a talk and he really liked the story and so eventually that turned into a deal by telling us 15 million US last year and I were part of the story to fund its programs. So your project the bauxite fills mine in production you're on track to produce. How much. This year two million tonnes of bullfrogs. What's the game plan. How do you how do you plan to reach that goal. So are we. This year's 2 million times makes you extremely intense. So we set up the Premium Times now but we want to grow the end of the market. Big goal. And if if things go well in the markets there will double production in 2020 so six million tonnes a year we get 100 million times of resource reserve there. So we've got a long time.
And have you considered expanding beyond bauxite to other industrial metals. That's what I started yesterday. Used to be a bauxite miner we see that bright spot because they're on the other. So we are looking for other opportunities available to us. So staying focused tackling our Best of luck. Thank you very much and thank you for watching. We'll have much more for you on Keiko dotcom. Thanks Simon.
Updated on